World Mental Health – Giveaway CBD & Merch
Mental health is something that should be talked about more openly. 
There is no shame in having a mental health issue. 
Mental health is just as important as physical health, and it should be treated with the same level of respect. 
There are many resources available, and there is no need to suffer in silence. 
To coincide with World Mental Health Day, we are running a giveaway for one lucky winner. 
Entering the giveaway gives you the chance of winning some great CBD products!  
So good luck everyone. 
If you are interested in learning more about how CBD oil can help with mental health, please visit our CBD guide by Dr. Christian Jessen for a detailed explanation.
Fill in the below form with your full name and email address which will sign you up for our exclusive mailing list. Which automatically enters into every British Cannabis Monthly Giveaway!
Subscribe below to win our World Mental Health Day Giveaway – worth £345+!
A Time to Check on Ourselves Giveaway terms and conditions:
No purchase necessary. Applications are open from 08:00 (BST) on the 10 October 2022 and will end at 23:30 on the 31 October 2022. Any applications outside this period will not be counted. 

 

One person will be chosen to receive:

 


a)

1x

100% Cannabis Oil – Refined 1000mg 


b)

1x

100% Cannabis Oil – Raw 1000mg 


c)

3x

Access CBD Oil – All Flavours 1200mg (each of every flavour) 


d)

3x

CBD Oil Tincture – Natural 300mg (30ml) 


e)

3x

Miracle Oil


f)

1x

Forest Green Hoodie – Large

This gift is non-transferable, re-saleable, or exchangeable. There is no cash alternative.

 

The winner will be required to follow and/or like our social media channels (@britishcannabis) and send a photo of themselves with the prize. The promotor is entitled to post this photo on our social media channels and website.

 

The promoter reserves the right to substitute any of the prize products subject to availability. 

 

This prize promotion is open to UK residents only (England, Scotland, Wales, and Northern Ireland) aged 18 years or over. 

 

The winner will be contacted via the registered email address. If the Promotor is not received any response within 48 hours, the right to claim the gift will be lost and the promoter reserves the right to re-award the gifts.

 

No entries from agents, third parties, organized groups, or applications automatically generated by computers will be accepted. No incomplete or corrupted entries will be accepted. Any entries not in accordance with the entry instructions will be rejected. 

 

Any entries containing offensive or inappropriate content will be removed. By entering participants will be deemed to have accepted the terms and conditions. 

 

The Promoter reserves the right to amend, alter or terminate this promotion at any time due to circumstances beyond its control. 

 

By entering, participants are giving their consent for feedback and comments to be shared by BRITISH CANNABIS™ on channels, including but not limited to, social media and website content. 

 

Promoter's Privacy Policy can be found in the footer of our website.
Winner Selection & Announcement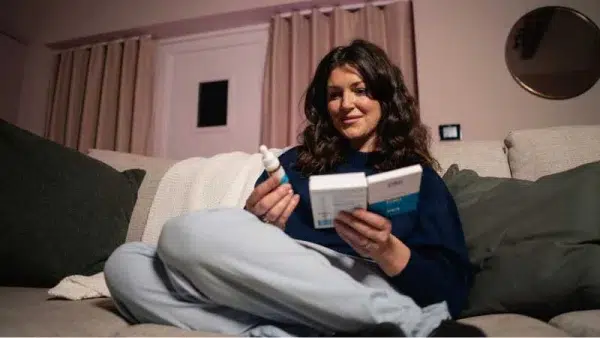 The winning entry is chosen randomly from the pool of total entries received during the giveaway period.
The winner is announced 7 days after the giveaway ends.