This CBD oil is made by blending multiple cannabis extracts that contain a broad plant spectrum of cannabis phytochemicals suspended in an MCT (coconut) carrier oil, enriched with other naturally derived flavours.
ACCESS CBD® CBD oils are a range of quality CBD oils, available at accessible prices!
Across the range, we have full control over the process from seed-to-shelf ensuring this CBD is low in price, but high quality. At 70% cheaper compared to other CBD brands in the UK, the question is why would you pay more?
We go above and beyond at every level, not just with our exceptional value but the support we give our customers. Incomparable care and pride is taken in producing the very best products.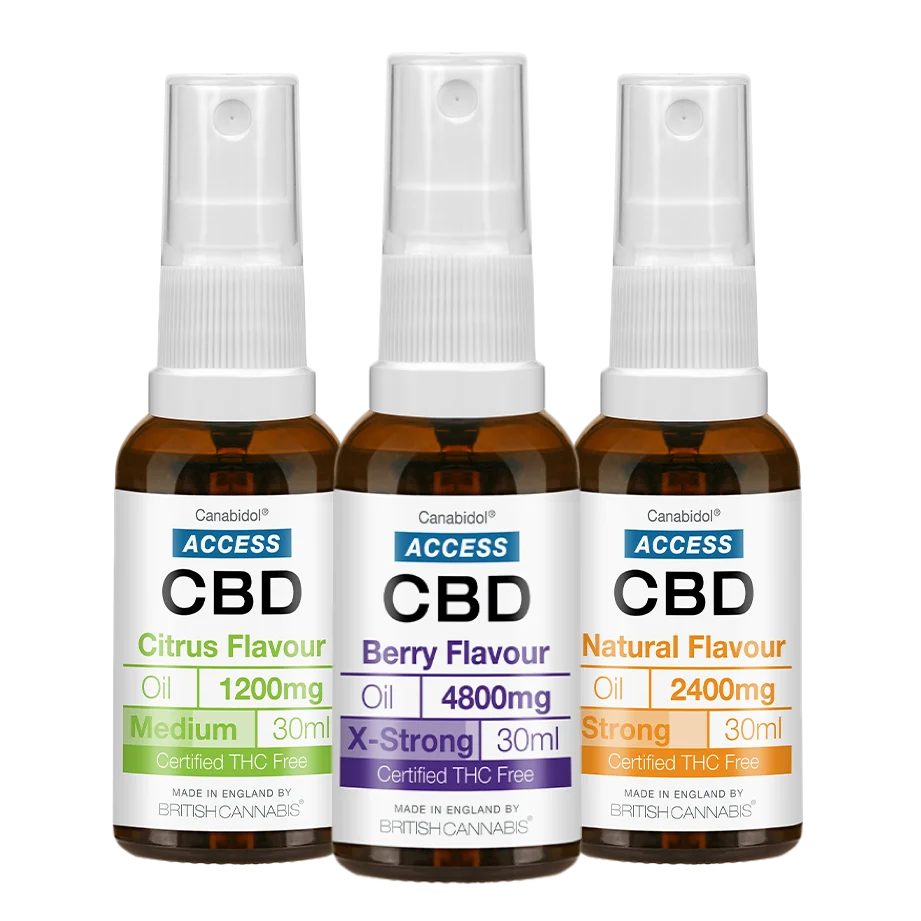 Every batch is quality tested for purity and contaminants.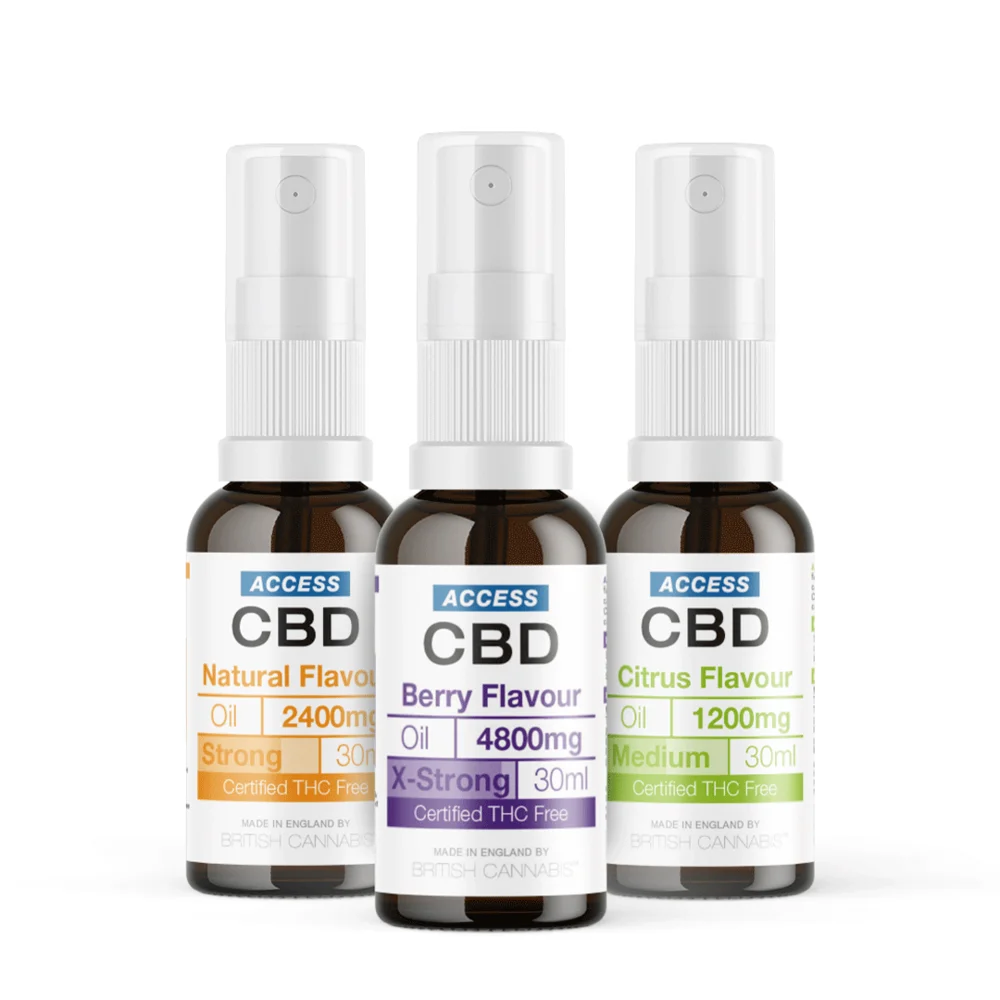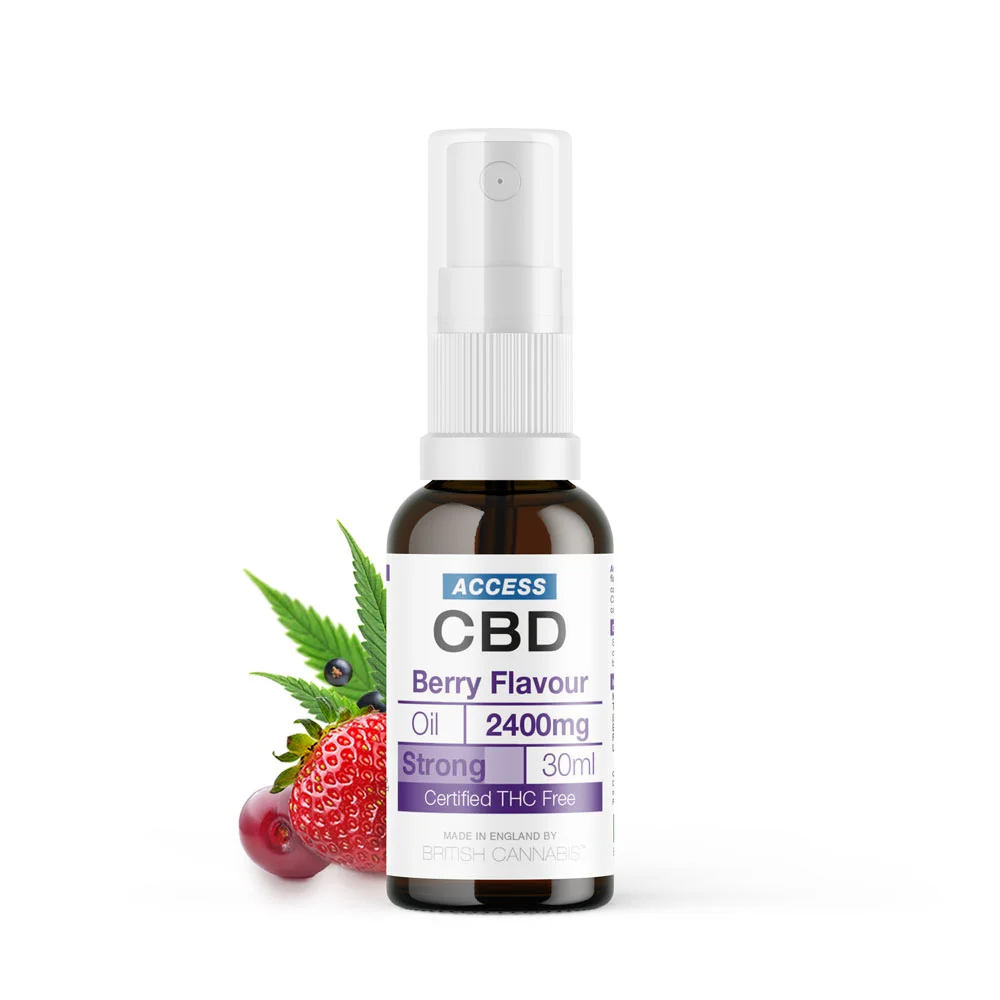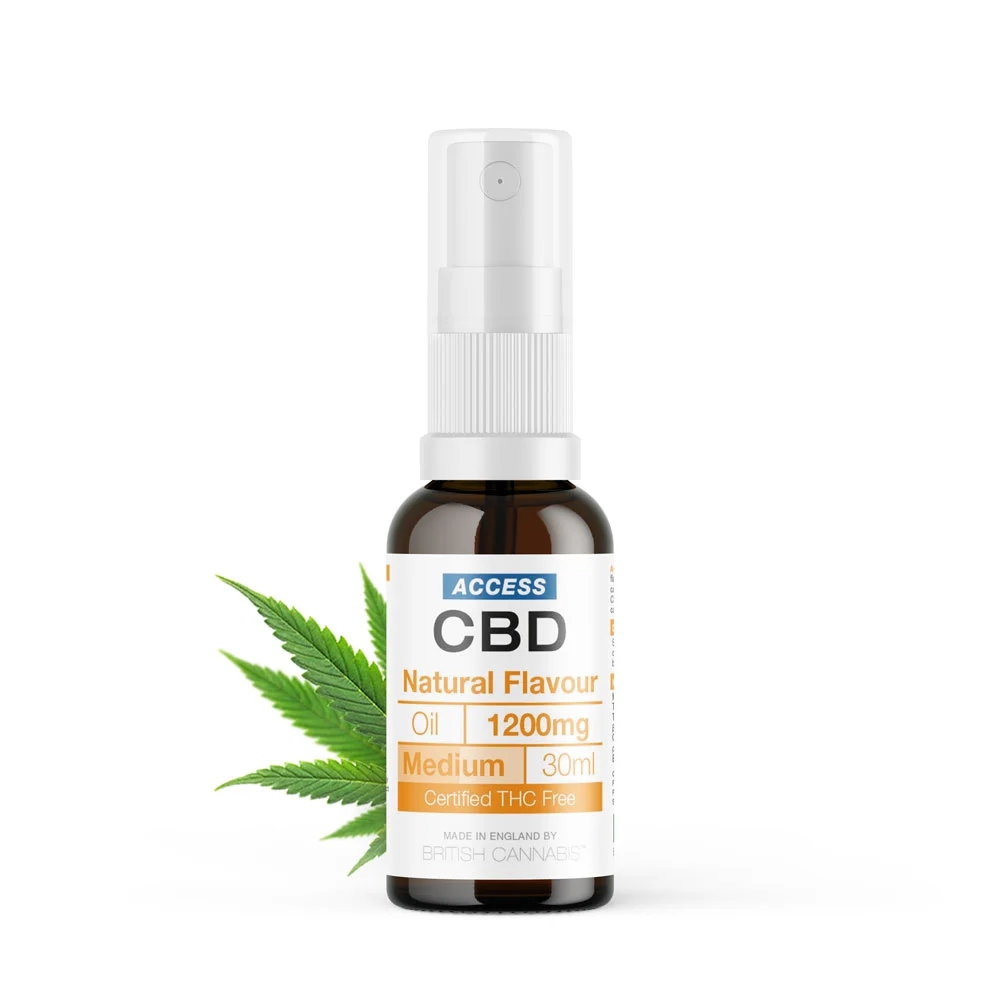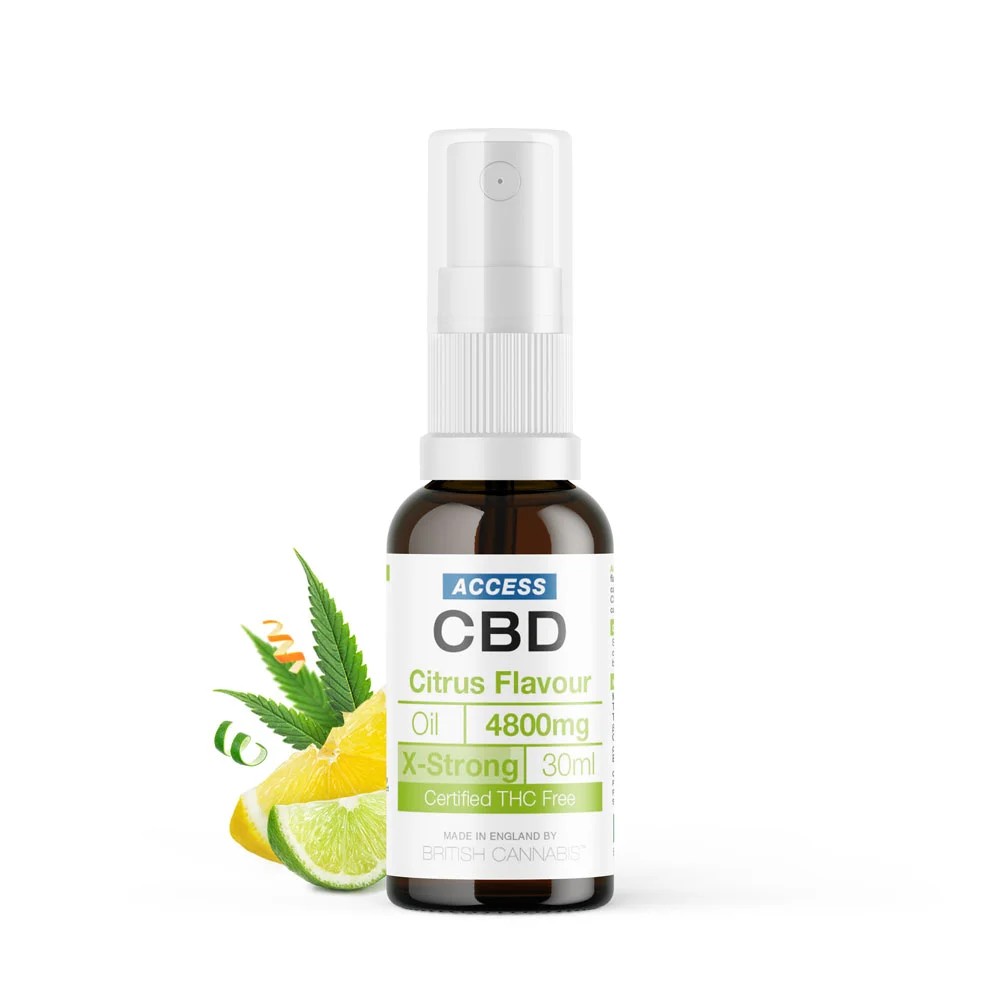 ACCESS CBD® CBD oils are fitted with spray nozzles, making it easier to dose and no mess! Spray your desired amount under your tongue, hold for one to two minutes. Allow the CBD to be fully absorbed before swallowing.
Our Vegan certified CBD oils are a unique blend of:
CBD (Cannabidiol)
Hemp Oils
MCT Oil
Natural Flavourings, made with real plant terpenes.
CBD Content per 30ml:
600mg (2.13%)
1200mg (4.26%)
2400mg (8.51%)
4800mg (17.02%)
THC Content: Zero (<0.003%)
CBD Oil - Flavours Profiles
Our CBD oils are all naturally flavoured with real cannabis terpenes. We have carefully selected hundreds of unique cannabis compounds and 100% natural fruit flavours to produce CBD oil UK flavours such as:
🍓Berry, a reminiscent of homemade Strawberry Jam.
🍊Citrus, a refreshing tang of Orange, Lemon and Lime.
🌿Natural, a perfect mellow earthy CBD flavour.
What CBD oil the best strength for me?
ACCESS CBD® CBD oil is available in four strengths clearly displayed with our strength nomenclature. Available strengths are: 600mg, 1200mg, 2400mg, 4800mg.
Finding the right strength can be costly, but with ACCESS CBD you are given the choice of four strengths with a price tag that allows you to increase your strength, without increasing your outgoings! If you are new to CBD we always recommend starting with the lowest strength and working your way up, listening to your body's intuition is key.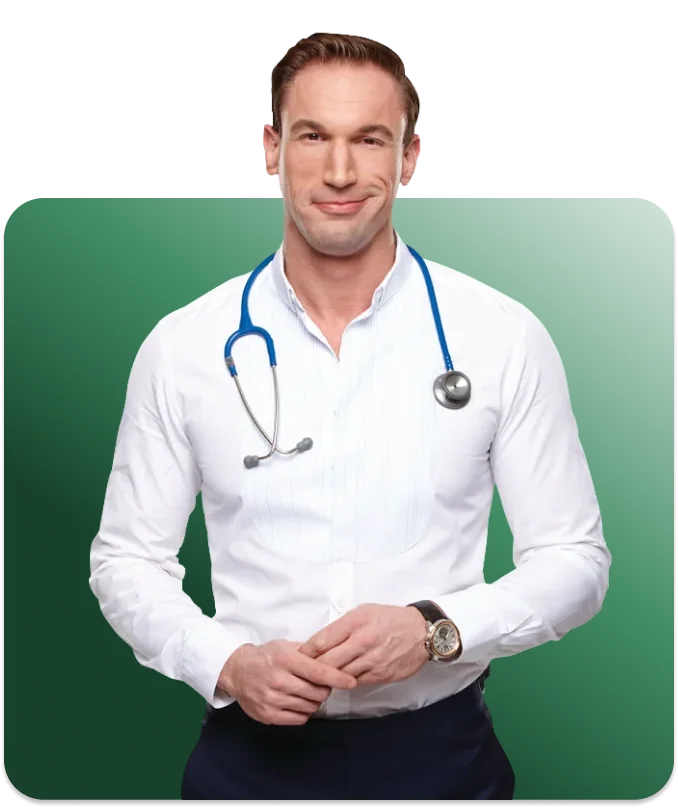 in an exclusive partnership with british cannabis™
Your CBD GUIDE with DR. Christian Jessen
Reviewed by 10 customer(s)
They are amazing!

cbd oil is amazing! I have been using it for about a month now and it has helped me with so many things. First of all, my anxiety is so much better since i have started taking cbd oil. I also suffer from chronic pain, and this cbd oil has really helped to reduce the amount of pain that i experience on a daily basis.  I used 600mg for daily basis and 2400mg when i need stronger remedy, both are natural flavours

Im happy with the result

I highly recommend this cbd oil to anyone looking for an affordable, quality product. The 600mg bottle is a great place to start if you're new to cbd, and the 1200mg bottle is perfect for those with more experience. The oil is easy to take, has a pleasant taste, and helps with a variety of issues. I've been using it for a while now and am very happy with the results

fibromyalgia

cbd oil is affordable and it definitely works! I have fibromyalgia and i have been using cbd oil for about a month now. I have noticed a significant difference in my pain levels. I highly recommend this product!

Natural way to ease inflammation

If you are looking for a natural way to ease inflammation and pain, cbd oil might be the answer. Ive tried several brands of cbd oil, and this is by far the most effective. Their oil comes in several strengths and flavours so you can find the one thats right for you. I started taking it for hip pain, but ive also found that it helps with other types of pain, too. For my hip pain I used 2400mg berry and i wanna try the 600mg for my sleep next time 

This is a great affordable option

Cbd oil is a great affordable option for those who are looking for an alternative treatment for various medical issues. I have found that the oil from this company is some of the best i have used, and it is very affordable. The quality of the oil is excellent, and the delivery is always very quick. I like the fact that they offer various strength 
You may like this products too
Get the latest articles and business updates that you need to know, you'll even get special recommendations weekly.
By submitting this form, you are giving us permission to contact you directly via email or telephone. You can opt out at any stage, and your contact data will never be shared with any 3rd party without your explicit consent. Our Privacy Policy.
Call us on
203 965 2420
and speak to one of our CBD experts. Or you can email us at
info@britishcannabis.org
or send us a message
here
.
Our CBD experts are available 9am to 5pm Monday to Thursday, 8am to 4:30pm on Fridays. Our offices are closed Bank Holidays and Weekends.