Call us old fashioned but if it's not broken why fix it? This is a classic blend of real lemony characteristics complimented by a sweet fizzy flavour and aroma. It's like a retro throwback to the good ol' days of lemon sherbet sweets.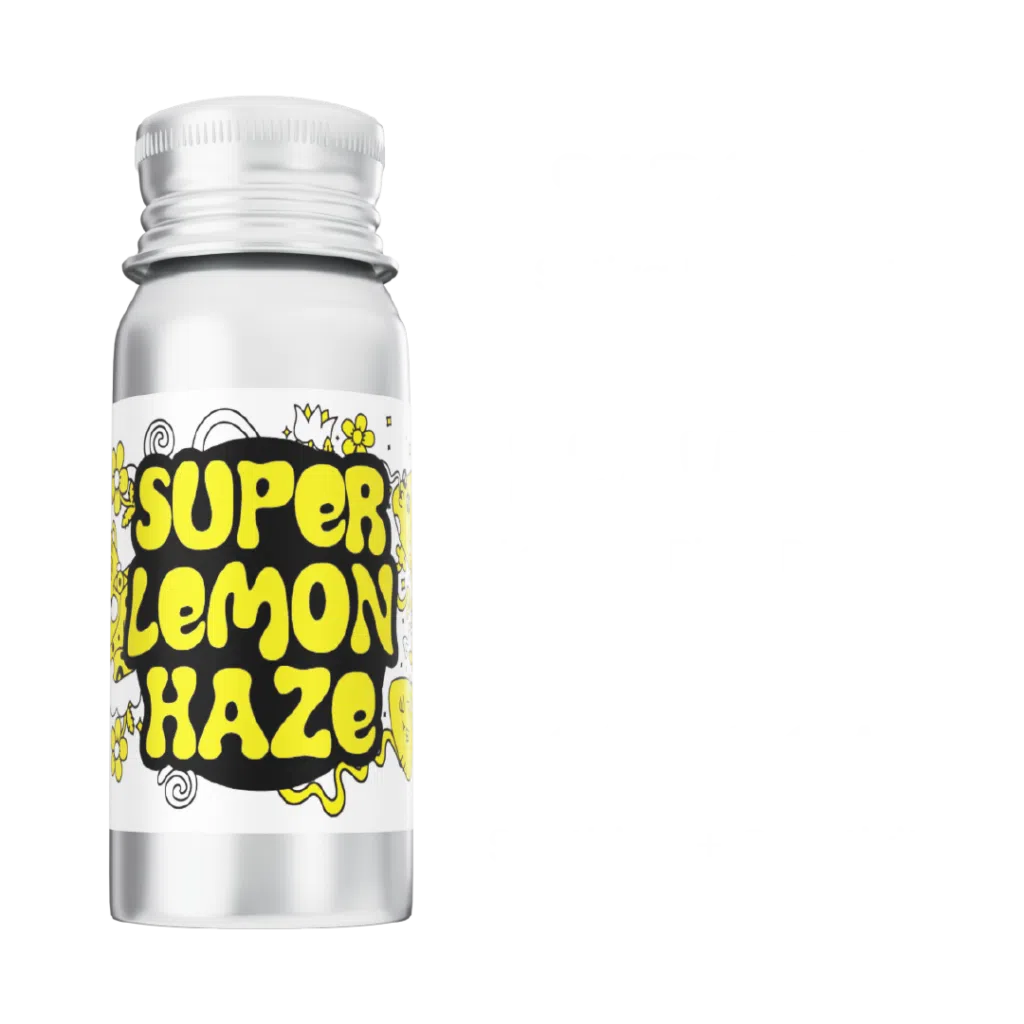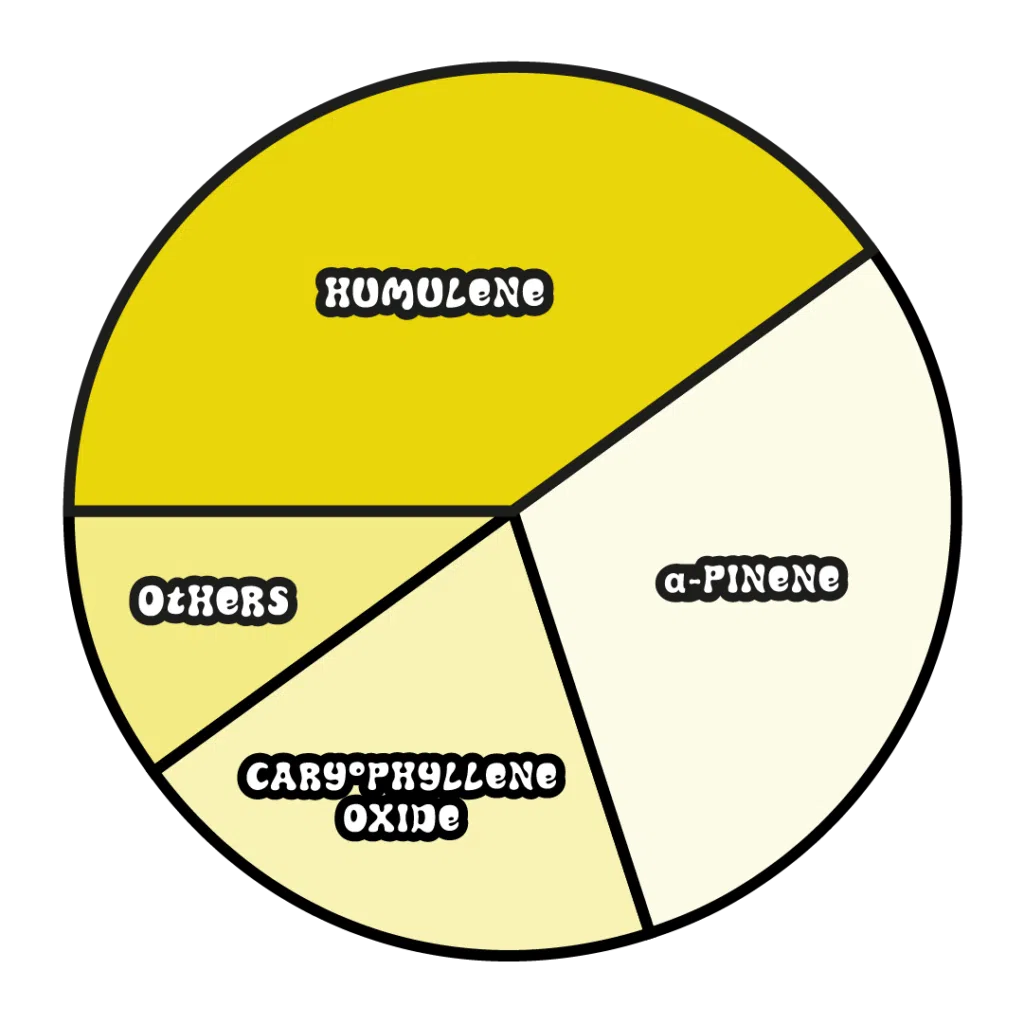 The Essence of Super Lemon Haze Terpenes
When it comes to capturing the very essence of nature's finest aromas, Super Lemon Haze Terpenes stand out as a testament to the power of natural compounds.
At BRITISH CANNABIS™, we've harnessed this essence to bring you a terpene experience like no other.
A Retro Throwback to Nature's Best
The Super Lemon Haze Terpenes by BRITISH CANNABIS™ is not just a product; it's a journey back in time. Its classic blend of real lemony characteristics is complemented by a sweet fizzy flavour and aroma, reminiscent of the good ol' days of lemon sherbet sweets.
Every drop is a trip down memory lane, evoking nostalgia while introducing you to the modern wonders of terpene science.
Why Choose Super Lemon Haze Terpenes?
Authenticity at its Best: Our Super Lemon Haze Terpenes are derived from the finest sources, ensuring an authentic and pure experience. We believe in staying true to nature, and our terpenes reflect that commitment.
Versatility in Use: Whether you're looking to infuse your culinary creations with a zesty twist or enhance your aromatherapy sessions, our terpenes are versatile enough to fit into various applications. From savoury dishes to sweet treats, the possibilities are endless.
Compliance and Safety: At BRITISH CANNABIS™, we prioritize your safety. Our Super Lemon Haze Terpenes are THC-free, ensuring they meet legal requirements and offer you a guilt-free aromatic experience.
Terpenes are not just about aroma; they're about the synergy of nature. These organic compounds, found abundantly in plants, play a crucial role in the plant's interaction with its environment.
In humans, terpenes can influence mood, behaviour, and overall well-being. By introducing Super Lemon Haze Terpenes into your routine, you're not just embracing an aroma; you're welcoming a holistic experience that touches every facet of your senses.
BRITISH CANNABIS™: A Legacy of Excellence
Our journey with terpenes is backed by years of research, dedication, and a passion for bringing the best of nature to our customers.
We understand the intricacies of cannabis and its derivatives, and our Super Lemon Haze Terpenes are a testament to our commitment to quality and authenticity.
How to Use Super Lemon Haze Terpenes
Using our terpenes is a breeze. For culinary enthusiasts, a few drops can transform your dishes, adding an unexpected layer of flavour that will leave your guests in awe.
If aromatherapy is your calling, diffuse a few drops and let the room fill with its rich citrus and musky notes.
For those who prefer concentrates, our terpenes can enhance the overall experience, allowing you to appreciate the qualities of your concentrates fully.
A Commitment to Excellence
In the world of terpenes, Super Lemon Haze stands out as a beacon of quality, authenticity, and versatility. At BRITISH CANNABIS™, we're proud to bring this experience to you, ensuring that every drop you use is a reflection of our commitment to excellence.
Dive into the world of Super Lemon Haze Terpenes and discover a sensory experience that transcends the ordinary.
Introducing Terpenes by BRITISH CANNABIS™, a blend of hemp derived terpenes! The ultimate must have for cannabis enthusiasts (or ingredient thrill-seekers) in the UK! Our all-natural blend of terpenes are carefully crafted to offer a delightful and aromatic experience. Our terpenes can be used un a variety of ways, making them incredibly versatile.
Enjoy the captivating aromas and flavours guilt free. They are THC-free, ensuring compliance with legal requirements.
In the kitchen, our terpene blends serve as an unique ingredient, infusing your dishes with wonderful aromas and adding an extra layer of unexpected flavour. From savoury meals to sweet treats, these terpene blends provide a delightful twist to your culinary creations.
For those who enjoy wax liquidisers, our terpenes are ideal companions. Offering an enticing aroma and smooth affair, they enhance the overall experience of your concentrates, allowing you to fully appreciate their qualities.
Try them today and discover the endless possibilities to enhance your enjoyment.