Indulge in our heavenly cleansing balm-to-oil, carefully crafted to cater to all skin types. Enriched with the goodness of natural botanical ingredients, this gentle formula effortlessly melts away impurities while soothing your skin to perfection.  
ElixinolSkin is a signature premium CBD skincare UK range delivering unparalleled results for your complexion. Powered by peptides, our CBD-centric, botanical rich fusions address skin concerns multi-functionally and effectively. Gift your skin the multitude of benefits in Phytonutrient application with organically grown, broad-plant hemp extract in each use.
Every batch is quality tested for purity and contaminants.
Apply pea-sized amount to face and massage gently in circular motions. Remove with warm water or damp face cloth. 
Cocos Nucifera L., Caprylic/Capric Triglyceride, Cannabis Sativa Seed Oil,
Butyrospermum
Parkii
Butter, Candelilla
Cera
, Tocopherol,
Cannabis sativa
L. Extract (CBD), Terpene Blend.
CBD SKINCARE BUYERS GUIDE
Adding this Cleansing CBD Balm to your daily skincare routine is. a must! Indulge in our heavenly cleansing CBD balm-to-oil, carefully crafted to cater to all skin types. Enriched with the goodness of natural botanical ingredients, this gentle formula effortlessly melts away impurities while soothing your skin to perfection. 
CBD has diverse applications and binds to endogenous receptors which mediate inflammation. Engaging these receptors is  made possible through topical absorption which ideally undergoes metabolic passage through the skin. Because of its  inherent, versatile nature CBD is suitable for a wide-range of skin types including problematic or "confused" skin, reactive skin considering its calming properties, and ageing skin with luminous benefits for a youthful glow.
Every product is equipped with an individual batch code that enables you to access lab reports detailing the cannabinoid content of your product.
Simply look up your 7-digit batch code here.
Order before 2pm and receive free UK next working day delivery when you spend £20 or more. Once your order has been placed you will be sent updates on your delivery.
Door-to-door tracking and unbeatable CBD prices. What's not to love?
Next day delivery excludes UK bank holidays.
For external use only. Avoid contact with eyes. Do not apply to broken or irritated skin. If skin sensitivity occurs, discontinue use. Not suitable to use if you are pregnant or breastfeeding. This product is not intended to diagnose, treat, cure, or prevent any disease. Store in original packaging.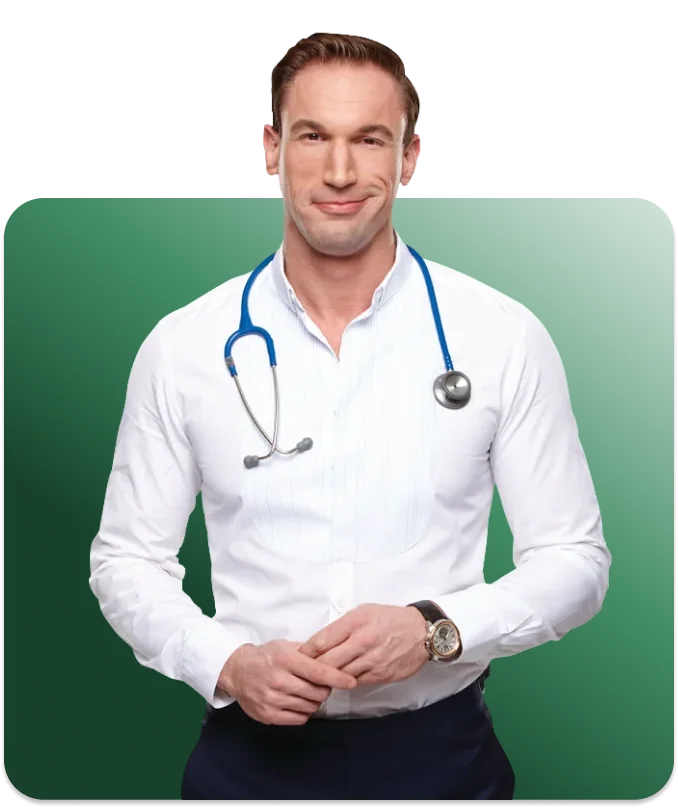 in an exclusive partnership with british cannabis™
Your CBD Guide with Dr. Christian Jessen
Reviewed by 30 customer(s)
Refreshed and radiant

The rich, luxurious texture is a treat for my skin, and I find myself looking forward to that soothing sensation every night. The gentle way it purifies my skin and leaves it feeling clean and rejuvenated is unparalleled. With each use, I've noticed that my complexion looks more radiant and healthier. It's like having a mini spa session at home, and I couldn't be happier with the results this cleansing balm has brought to my skincare journey. Combining this cleansing balm with their miracle oil has been an absolute 100%. The two products complement each other beautifully, and my skin has never felt more pampered. 

Great product

Finding a product that works effectively without causing irritation is always a priority, and this cleansing balm has exceeded my expectations. Its thick, creamy texture not only feels luxurious but also provides a gentle and hydrating cleansing experience. I appreciate how it effortlessly removes dirt and impurities from my skin without leaving it feeling stripped and dry, a common concern with many other cleansers. I recommend it to anyone seeking an effective and gentle way to maintain clean and refreshed skin. 

Feeling soft and refreshed

This cleansing balm is undeniably one of the best I've tried so far. Its gentle formula and calming scent make it a pleasure to use daily. Not only does it effectively remove impurities, but it also leaves my skin feeling refreshed and nourished. I've observed a noticeable improvement in the overall appearance of my skin. It looks brighter, healthier, and more radiant, which has boosted my confidence and made me excited to continue using this fantastic cleansing balm.

Becoming a staple in my skincare routine

The cleansing balm from this brand is amazing! It leaves my skin feeling clean and nourished after every use. The scent is really pleasant and it doesn't leave any residue on my skin. I appreciate that it is made with natural ingredients and is free of harsh chemicals, which is important to me as I try to be mindful of what I put on my skin. 

This cleansing balm is awesome!

I have been using it for a few weeks now and my skin is noticeably softer and smoother. I love that it doesn't strip my skin of its natural oils or leave it feeling dry or tight. The balm is very easy to use and has a luxurious texture that feels great on the skin. 
You might like these products too...
Get the latest articles and business updates that you need to know, you'll even get special recommendations weekly.
By submitting this form, you are giving us permission to contact you directly via email or telephone. You can opt out at any stage, and your contact data will never be shared with any 3rd party without your explicit consent. Our Privacy Policy.
Call us on
203 965 2420
and speak to one of our CBD experts. Or you can email us at
info@britishcannabis.org
or send us a message
here
.
Our CBD experts are available 9am to 5pm Monday to Thursday, 8am to 4:30pm on Fridays. Our offices are closed Bank Holidays and Weekends.