Introducing Elixinol CBD Hemp Balm. This topical CBD skin balm is soothing and can help rejuvenate your skin. Made from completely natural products, our Hemp Balm is carefully formulated to offer your skin the best protection and moisturization.
Elixinol's CBD Hemp Balm contains full-spectrum Hemp Extract for the skin and is combined with various plant extracts and essential oils to provide you with protection and moisturisation.
Ideal for everyday use, the CBD Hemp Balm can help to form a fresh, innovative part of your everyday skin care routine. It has a pleasant aroma, is safe for all skin types and is made using 98% natural origin ingredients.
If you're really into the idea of CBD skincare then this is the product you've been waiting for.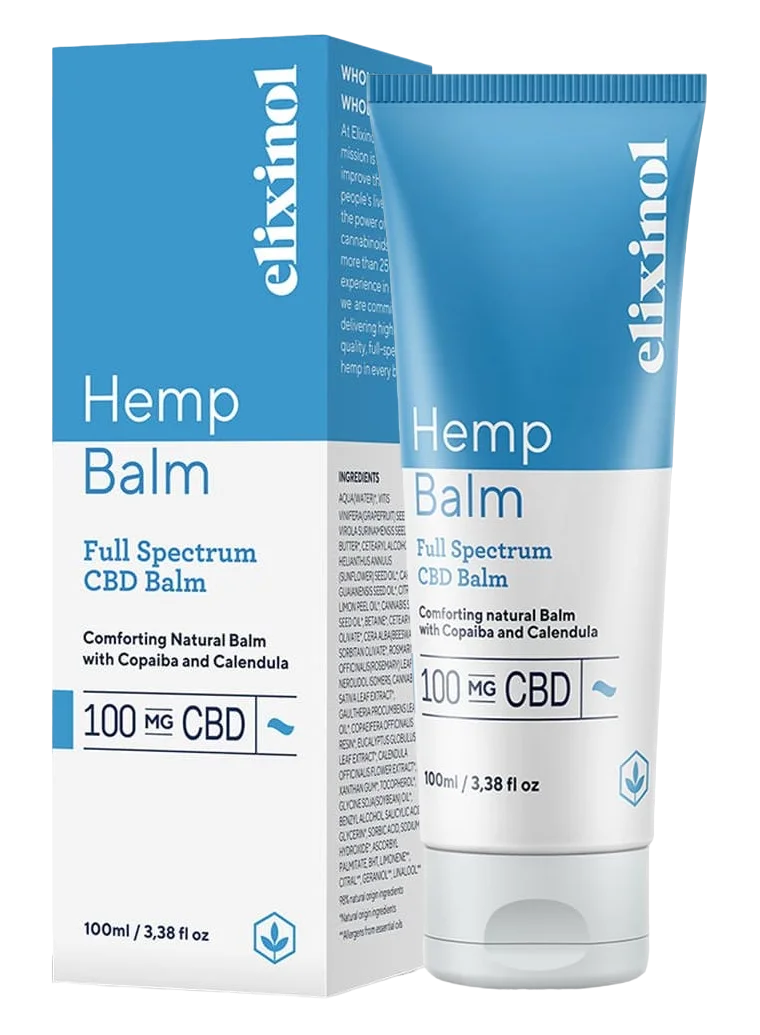 Every batch is quality tested for purity and contaminants.
Elixinol Full Spectrum CBD Balm 100mg
For external use only, apply to clean skin and massage well. Do not apply to the face or sensitive skin.
Aqua(water)*, Vitis Vinifera(grapefruit) Seed Oil*, Virola Surinamensis Seed Butter*, Cetearyl Alcohol*, Helianthus Annuus(sunflower) Seed Oil*, Carapa Guaianensis Seed Oil*, Citrus Limon Peel Oil*, Cannabis Sativa Seed Oil*, Betaine*, Cetearyl Olivate*, Cera Alba(beeswax)*, Sorbitan Olivate*, Rosmarinus Officinalis(rosemary) Leaf Oil*, Nerolidol Isomers, Cannabidiol, Gaultheria Procumbens Leaf Oil*, Copaeifera Officinalis Resin*, Eucalyptus Globulus Leaf Extract*, Calendula Officinalis Flower Extract*, Xanthan Gum*, Tocopherol*, Glycine Soja(soybean) Oil*, Benzyl Alcohol, Salicylic Acid, Glycerin*, Sorbic Acid, Sodioum Hydroxide*, Ascorbyl Palmitate, Bht, Limonene**, Citral**, Linalool**
CBD HEMP BALM BUYERS GUIDE
The skin is frequently overlooked despite being the biggest organ in the human body. It does, however, require ongoing extra protection and care. Hemp Balm is made entirely from plants and has no synthetic chemicals or scents. It does not use harmful chemicals or abrasive solvents, nor does it use separated cannabis as an ingredient base. For all skin types, hemp balm is suitable.
Additionally, it is lactose-free, vegan, vegetarian, and gluten-free. Full-spectrum hemp oil that has been supercritically CO2-extracted is included, and because of the product's smooth application, good hydration and skin penetration are guaranteed.
100ml tube of Hemp Balm has 100mg of CBD.
At Elixinol, we're all about you. What makes your life better, easier and a just little more amazing. That's why we're constantly developing new CBD Oil products. From formats and delivery systems, to unique formulations and ingredient combinations – we never stop working to create new, innovative products to fit the many needs of your ever-changing daily life. We provide the A-grade level of CBD products and CBD Oil in UK to integrate into your daily routine.
Each bottle is equipped with an individual QR code that enables you to access full regulatory compliance documentation, lab reports and a video of your bottle making its way off the production line in our state-of-the-art Cleanroom.
Simply hover your phone's camera over the QR code and a notification will appear, tap on this notification, enter your batch code located on the side of your bottle to reveal a full breakdown of your CBD oil.
For the latest up-to-date information on compliance surrounding CBD, click here to visit the FSA's (Food Standards Agency) advice on CBD. This CBD cannabis oil is sold as a food supplement and is not intended to diagnose, treat or cure any disease – see MHRA's guide to what is a medical product.
Order before 2pm and receive free UK next working day delivery when you spend £20 or more. Once your order has been placed you will be sent updates on your ACCESS CBD® delivery. Door-to-door tracking and unbeatable CBD prices. What's not to love?
*Order must be placed before 2pm. Excludes bank holidays.
Keep out of reach of children. This product is not intended to treat any medical condition. Use at your own risk. Not suitable for pregnant or breastfeeding women. Do not exceed 70mg of CBD per day. Store in original packaging and keep out of direct sunlight. You must be over 18 to use this product.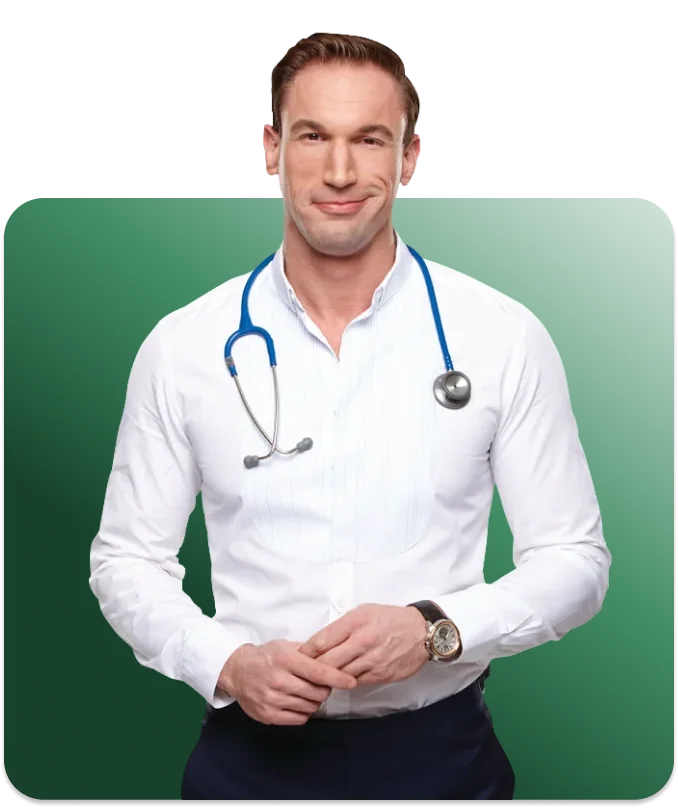 in an exclusive partnership with british cannabis™
Your CBD GUIDE with DR. Christian Jessen
There are no reviews yet.
You may like this products too
Get the latest articles and business updates that you need to know, you'll even get special recommendations weekly.
By submitting this form, you are giving us permission to contact you directly via email or telephone. You can opt out at any stage, and your contact data will never be shared with any 3rd party without your explicit consent. Our Privacy Policy.
Call us on
203 965 2420
and speak to one of our CBD experts. Or you can email us at
info@britishcannabis.org
or send us a message
here
.
Our CBD experts are available 9am to 5pm Monday to Thursday, 8am to 4:30pm on Fridays. Our offices are closed Bank Holidays and Weekends.