BRITISH CANNABIS™ Limited Edition CBD Oil
Introducing our exclusive, limited-edition cannabis oil – crafted by BRITISH CANNABIS™ the UK's foremost authority on cannabis-derived CBD products. This premium blend of broad-plant spectrum extract contains hundreds of beneficial cannabis compounds, making it ideal for daily use. Experience the best of what nature has to offer with our exclusive cannabis oil.
Unlock the full potential of CBD and indulge in our exclusive limited edition 3000mg CBD spray. This premium broad-plant spectrum extract is carefully infused with hundreds of cannabis compounds to deliver a potent and effective solution for enhancing your overall health and well-being.
The unique formulation ensures that each use provides superior results, making it ideal for daily use.
With maximum potency and safety guaranteed, you can trust BRITISH CANNABIS™ to masterfully elevate your wellness journey.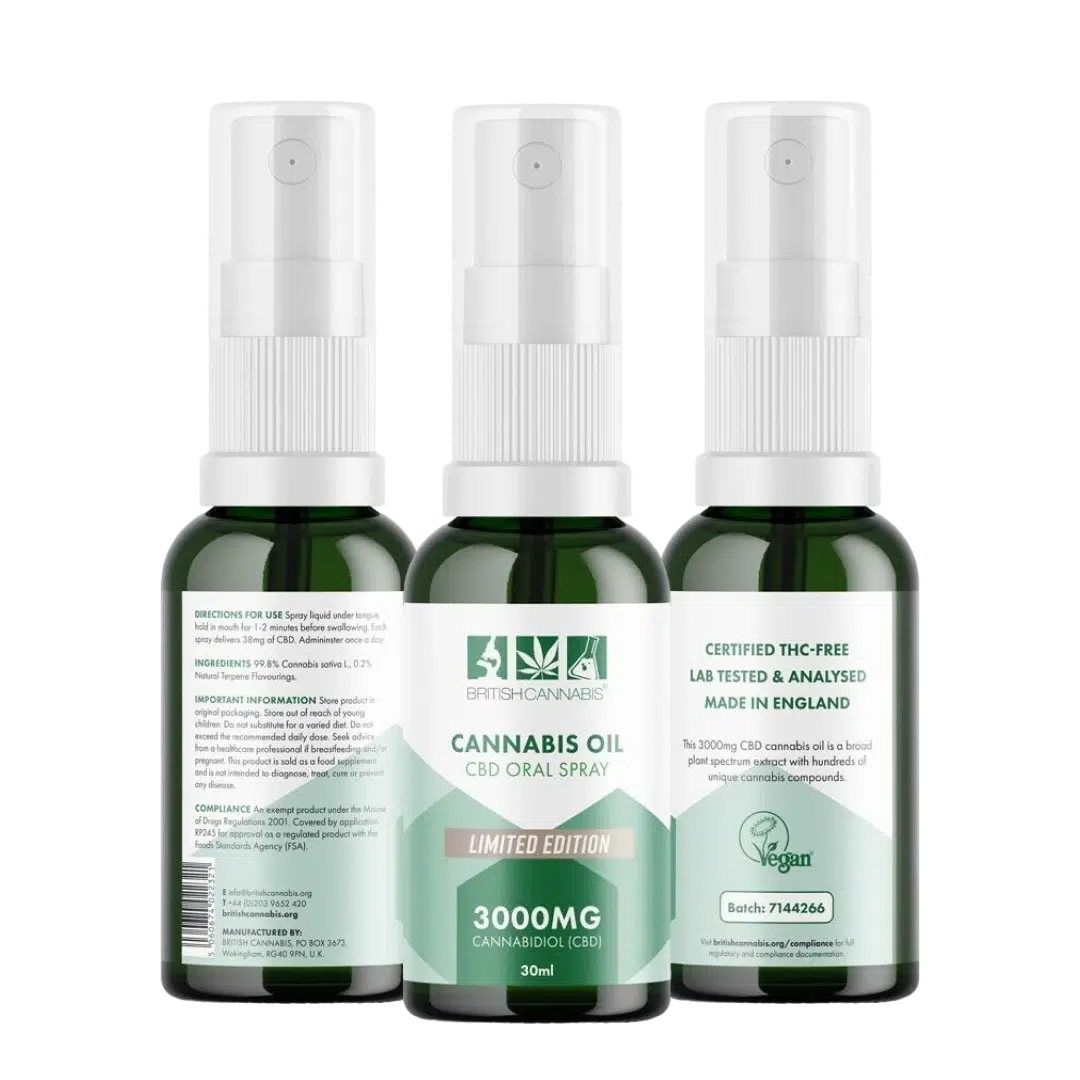 Every batch is quality tested for purity and CBD accuracy.
Limited Edition Cannabis Oil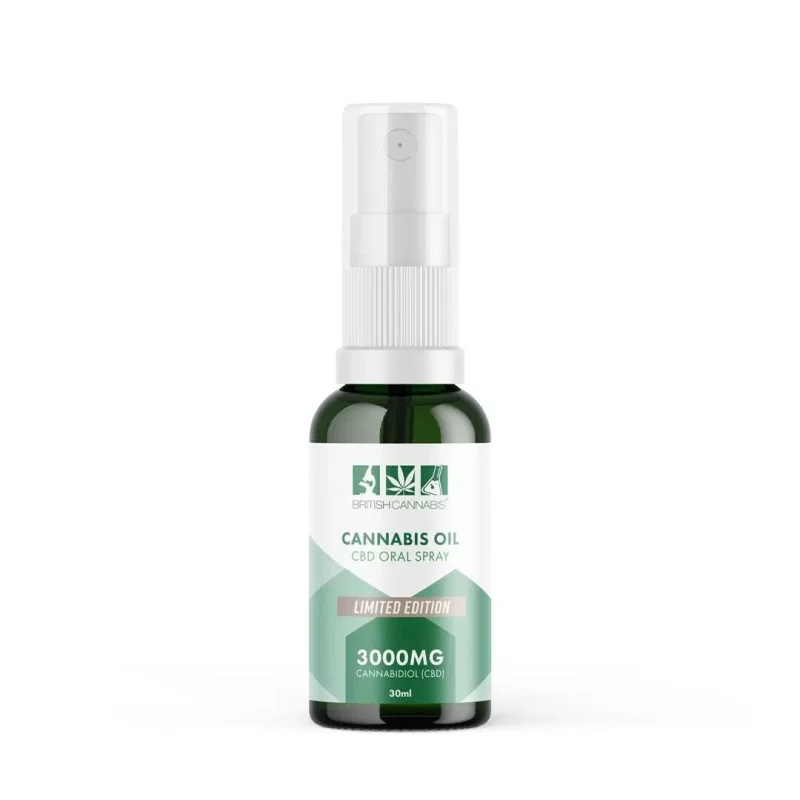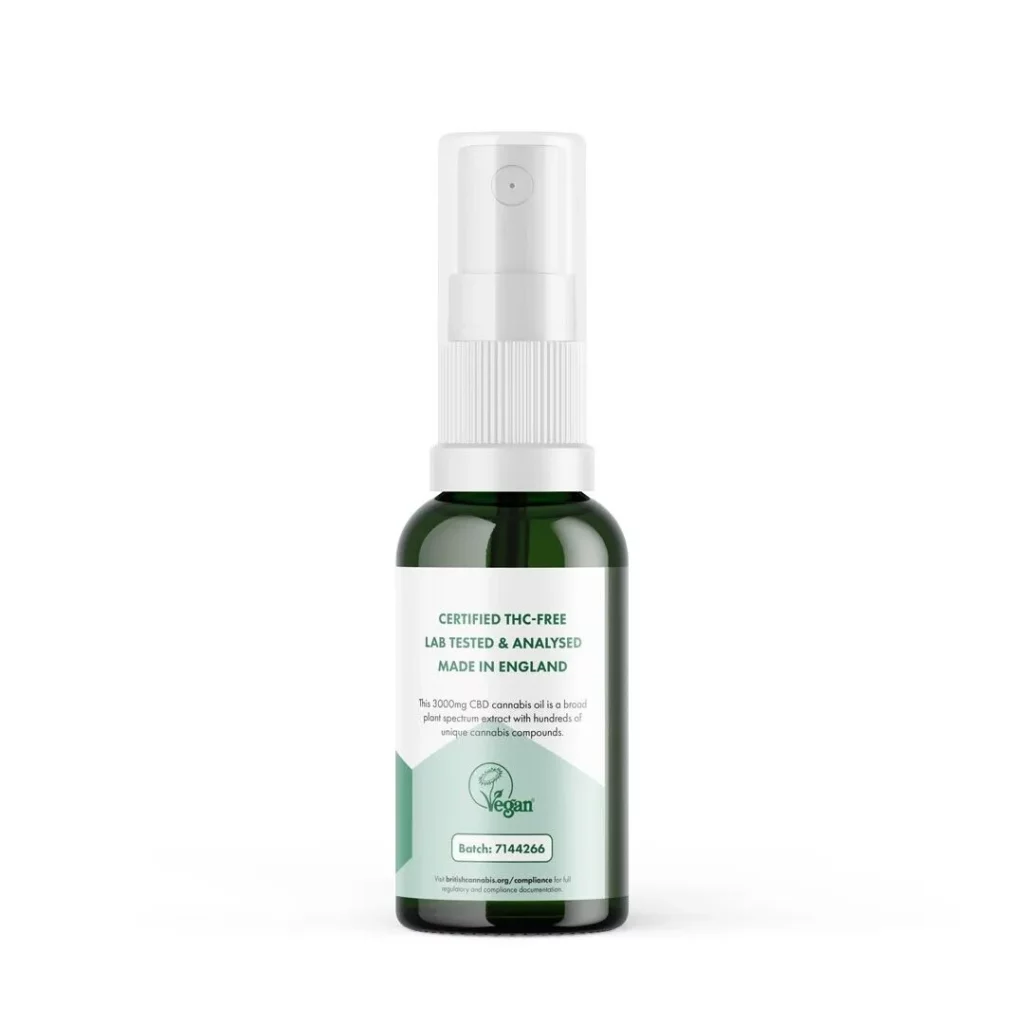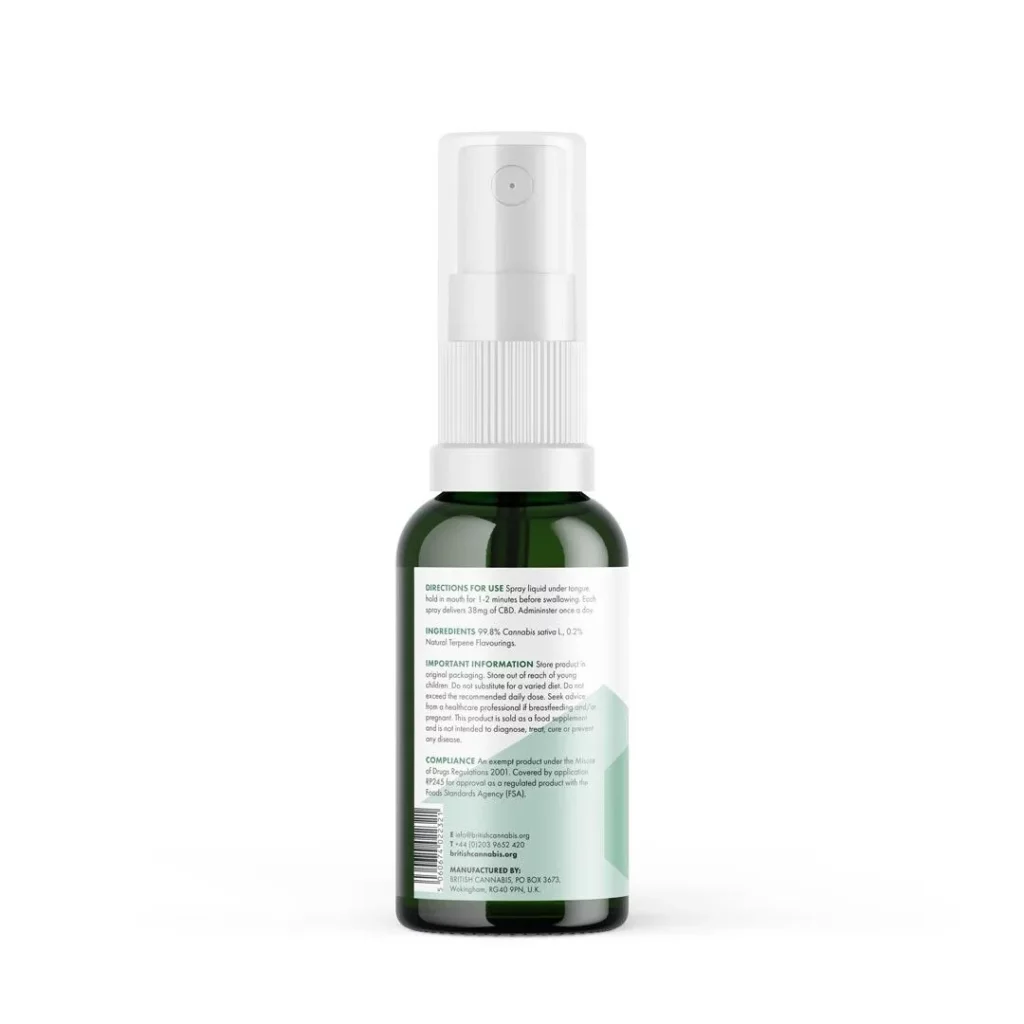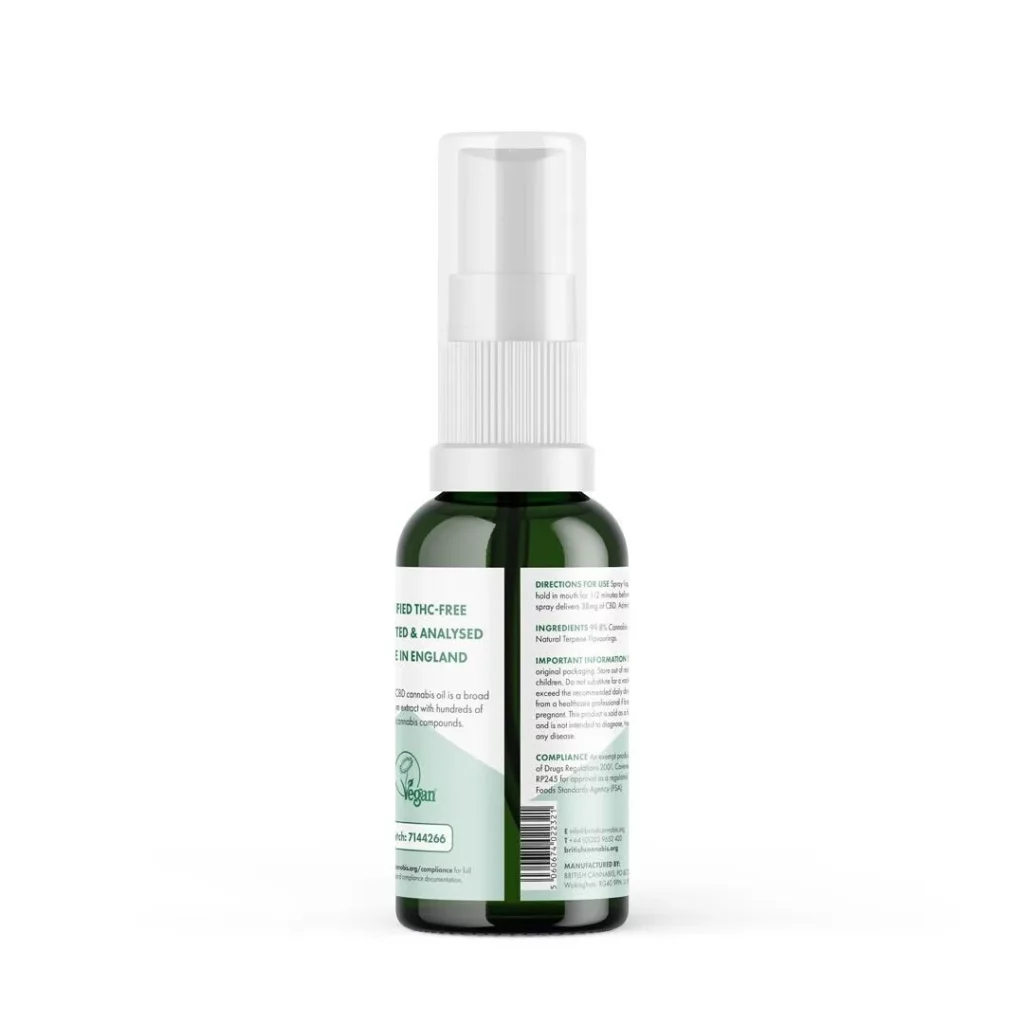 Administer the oil spray by removing the cap and spraying under your tongue. Hold the oil in place for around 30 seconds to one minute before ingesting. Use twice daily.
Each spray delivers: 35mg of CBD
Each bottle contains: 300omg (10.87%) of CBD
Cannabis sativa L. (98%), Natural Terpene Flavourings (Humulene, a-Pinene, Caryophyllene Oxide, ß-Caryophyllene, ß-Pinene, Myrcene, Limonene, Linalool, Terpinolene).
Why Choose BRITISH CANNABIS™
BRITISH CANNABIS™, a multiple award-winning CBD health supplement brand, has become one of the biggest names in the UK's CBD market. Our cannabis supplements and CBD beauty range are produced to meet the highest standards of product consistency and quality required for the pharmacy market.
Unlike virtually all other CBD products available in the UK, which usually consist of a tiny amount of CBD isolate or hemp diluted in oil, BRITISH CANNABIS™ offers 100% cannabis products enriched with natural cannabis terpenes and hundreds of other clinically proven cannabis extracted phytochemicals.
Our seed-to-shelf approach ensures that every step of the process is handled with the utmost care and expertise. Organically grown and expertly formulated in state-of-the-art laboratories, BRITISH CANNABIS™ creates high-quality, trusted CBD products that empower your everyday life.
Whether you're looking for premium CBD supplements or skincare products, BRITISH CANNABIS™ has developed some of the best CBD products in the UK that you can trust. Try them today and experience the difference for yourself!
Why Choose BRITISH CANNABIS™ CBD Spray?
Our CBD spray stands out in the UK market for its unparalleled quality.
Unlike other CBD products that often rely on isolates, our spray is a broad-spectrum formula, ensuring you receive a full range of beneficial cannabis compounds without any THC.
Each 30ml bottle delivers a powerful 3000mg dose, designed to support your wellness journey.
Order before 2pm and receive free UK next working day delivery when you spend £20 or more. Once your order has been placed you will be sent updates on your delivery. Door-to-door tracking and unbeatable CBD prices. What's not to love?
*Order must be placed before 2pm. Excludes bank holidays.
Keep out of reach of children. This product is not intended to treat any medical condition. Use at your own risk. Not suitable for pregnant or breastfeeding women. Do not exceed 70mg of CBD per day. Store in original packaging and keep out of direct sunlight. You must be over 18 to use this product.
Our CBD spray is designed for ease of use. With a simple spray under the tongue, the CBD is quickly absorbed into the bloodstream, providing rapid relief and benefits.
Whether you're at home or on the go, our CBD spray fits seamlessly into your lifestyle.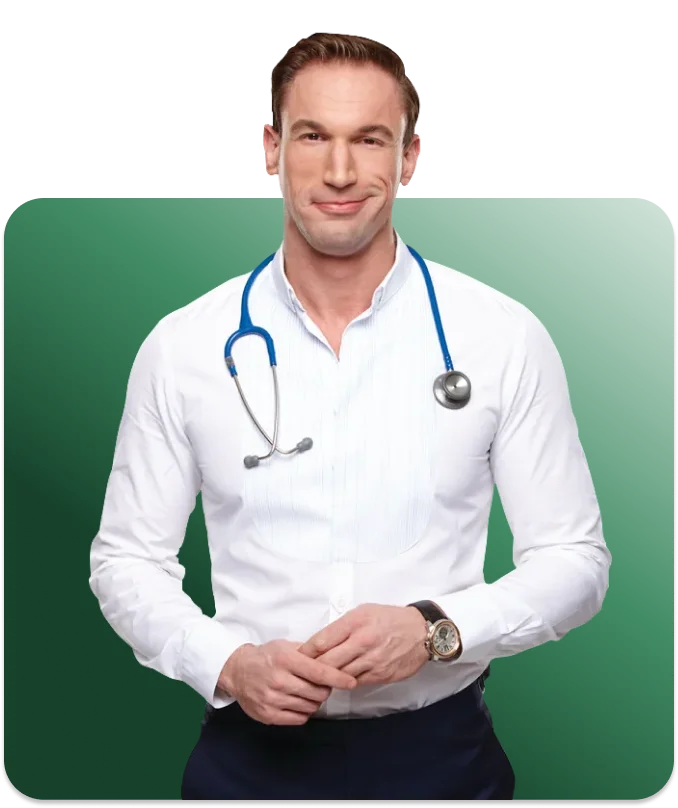 in an exclusive partnership with british cannabis™
CBD Guide with Dr. Christian Jessen
There are no reviews yet.
You might like these products too...
Get the latest articles and business updates that you need to know, you'll even get special recommendations weekly.
By submitting this form, you are giving us permission to contact you directly via email or telephone. You can opt out at any stage, and your contact data will never be shared with any 3rd party without your explicit consent. Our Privacy Policy.
Call us on
203 965 2420
and speak to one of our CBD experts. Or you can email us at
info@britishcannabis.org
or send us a message
here
.
Our CBD experts are available 9am to 5pm Monday to Thursday, 8am to 4:30pm on Fridays. Our offices are closed Bank Holidays and Weekends.