Our CBD HEALTH capsules are no ordinary cannabis supplement, each capsule has been enriched with health supporting vitamins and minerals to help maintain a healthy lifestyle. Provides an easy-to-take, single dose CBD supplement derived from EU approved decarboxylated Cannabis sativa L.
If you're looking for a quick and easy method of taking CBD then this is a great product for you. In addition to this, if you tend to have a sensitive sense of smell and taste these capsules offer an alternative method of taking CBD without the earthy taste and smell of the CBD oil.
Our CBD HEALTH Capsules infused with vitamins and minerals provide a convenient and effective way to support your health and wellness. Each capsule contains premium-grade CBD, along with specific vitamins and minerals that work together to boost your immunity, energy levels, and overall well-being. With our capsules, you can enjoy the full benefits of CBD and essential nutrients in one easy-to-take form.
Contents: 30 Capsules
CBD per capsule: 10mg
CBD per pack: 300mg
Suitable for vegans.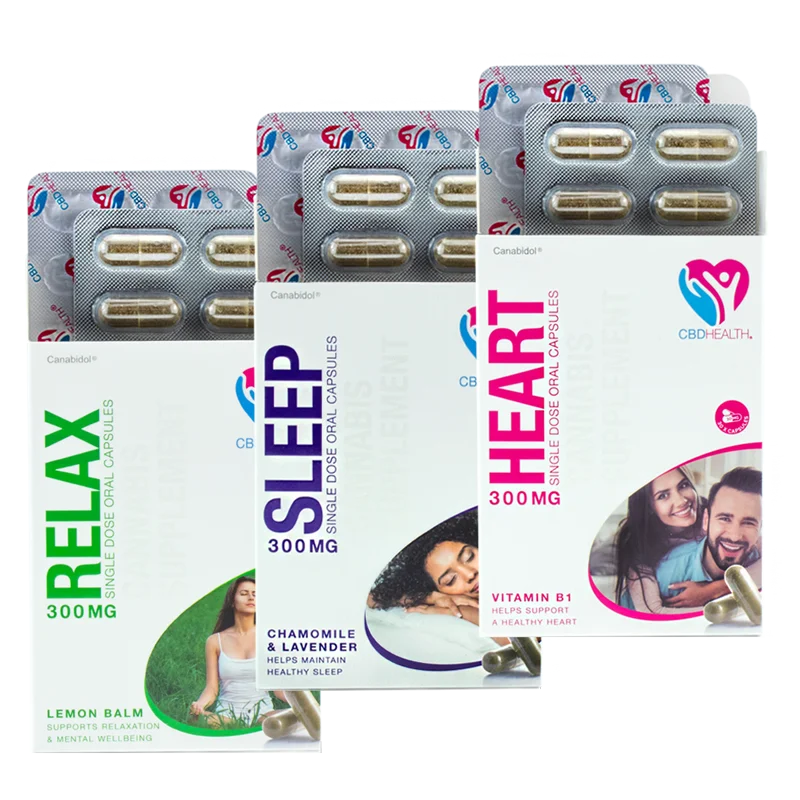 Each batch is tested for CBD accuracy and purity.
CBD can improve and encourage human health, body and mind equilibrium, interacting with a number of essential neurotransmitters, enzymes, and other biochemical tools.
Scientists suggest that CBD and other cannabinoids head directly to the parts of the body and mind where an imbalance is present to restore homeostasis in that area.
CBD Capsules have been studied for their potential role in easing the symptoms of many common health conditions, including anxiety and neurological disorders. 
Is CBD (Cannabidiol) Legal?
CBD is legal in many countries and regions around the world, including the UK.
In fact, there are many reputable companies, like BRITISH CANNABIS, that sell high-quality CBD products that comply with legal regulations.
We source our CBD from trustworthy suppliers that meet strict quality standards, so you can feel confident in the legality and safety of our products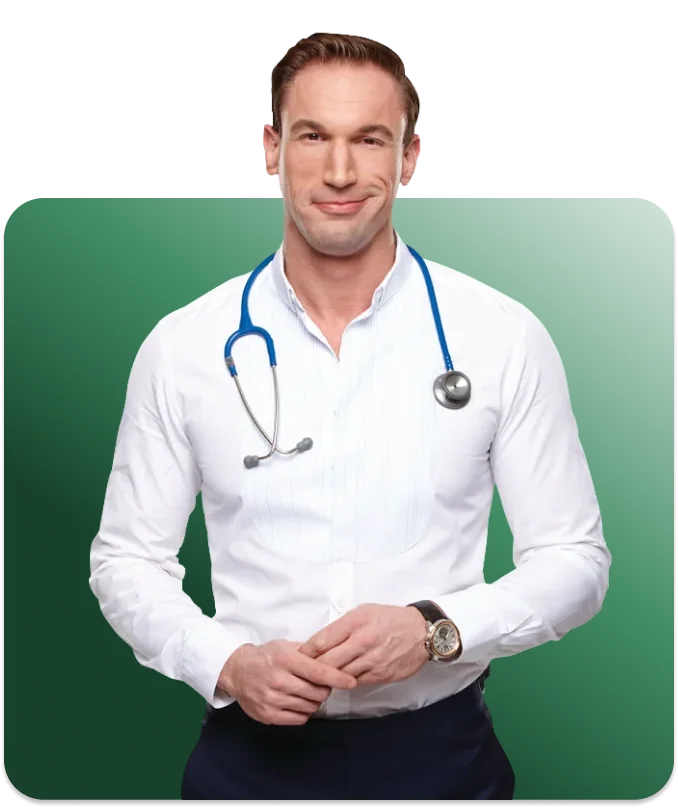 in an exclusive partnership with british cannabis™
Your CBD Guide with TV's Media Doctor: Christian Jessen
Reviewed by 33 customer(s)
Calm and collected

The impact of these little Relax capsules on my daily life is difficult to overstate. I took one of these capsules before the presentation, and the results were astounding. What sets them apart is that there's no drowsiness or brain fog involved, only a profound sense of calm and clarity. I'm grateful to have found these Relax capsules 👌 They've become my trusted companions 

Heart capsules

With a family history of heart issues, im always on the lookout for ways to support my cardiovascular health. These capsules provide me with peace of mind knowing im taking proactive steps and  knowing im supporting my  health with natural ingredients is invaluable. These capsules have earned a permanent spot in my daily routine.

Love them!

As someone who's always looking for natural ways to improve my health, i decided to give these a try. Not only do they help me feel more refreshed and energized, but i also noticed a significant improvement in my digestion. I love that they support detoxification without any harsh side effects. Highly recommended for anyone looking to kickstart a healthier lifestyle.

Pleasant surprise

I wasn't expecting much, but these CBD capsules pleasantly surprised me. They have improved my sleep quality and overall mood. In addition to the positive impact on my sleep quality and mood, I also noticed a subtle but consistent reduction in my everyday stress levels. The fact that these effects kicked in without any grogginess or adverse side effects further adds to my satisfaction. 

Great product

A positive addition to my wellness routine. What's even more exciting is that they've also proven to be beneficial for my husband. It's refreshing to find a product that works well for both of us, given our distinct needs and body responses. 
You might like these products too...
Get the latest articles and business updates that you need to know, you'll even get special recommendations weekly.
By submitting this form, you are giving us permission to contact you directly via email or telephone. You can opt out at any stage, and your contact data will never be shared with any 3rd party without your explicit consent. Our Privacy Policy.
Call us on
203 965 2420
and speak to one of our CBD experts. Or you can email us at
info@britishcannabis.org
or send us a message
here
.
Our CBD experts are available 9am to 5pm Monday to Thursday, 8am to 4:30pm on Fridays. Our offices are closed Bank Holidays and Weekends.