ACCESS CBD® Shortfill Flavoured Vape Oils offer an effective method to dose our unique blend of naturally occurring cannabis terpenes, fruity flavours and most importantly CBD.
Due to the method of delivery this product offers a high bioavailability of CBD into your system.
Vaporizing CBD allows for faster absorption but may not provide prolonged effects compared to other methods.
If you're a vaper, this Strongest CBD Vape Oil UK offer a convenient option to supplement your CBD intake throughout the day.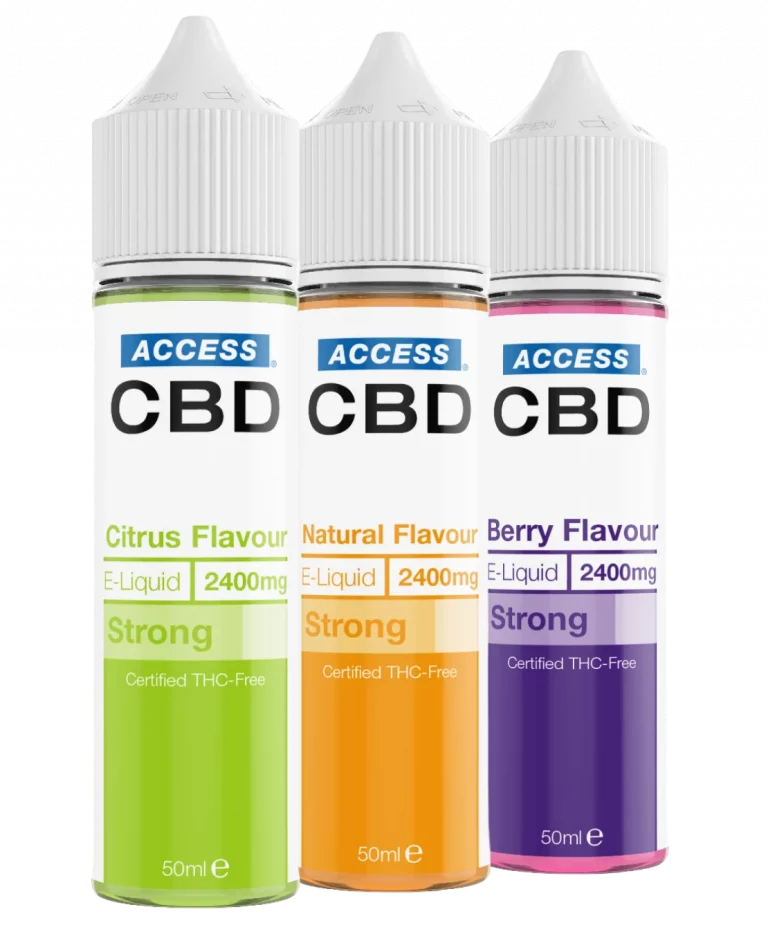 Every batch is quality tested for purity and contaminants.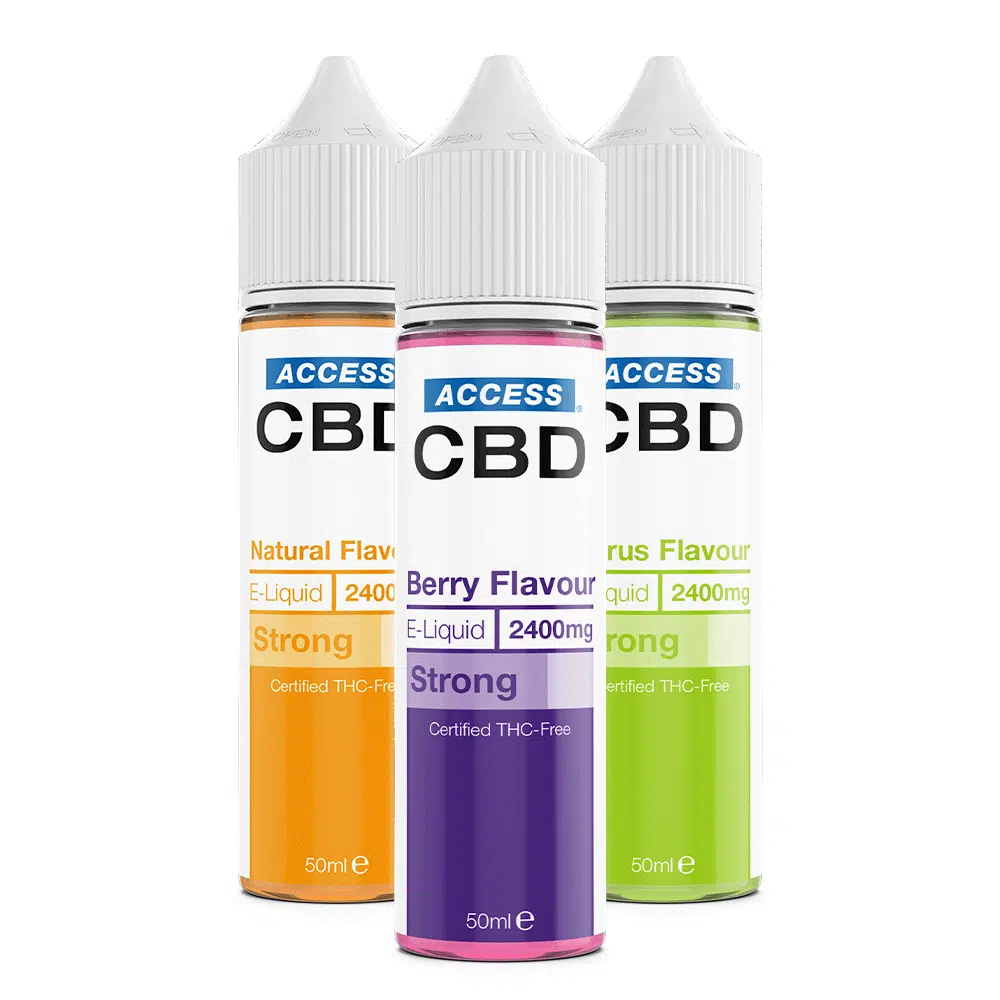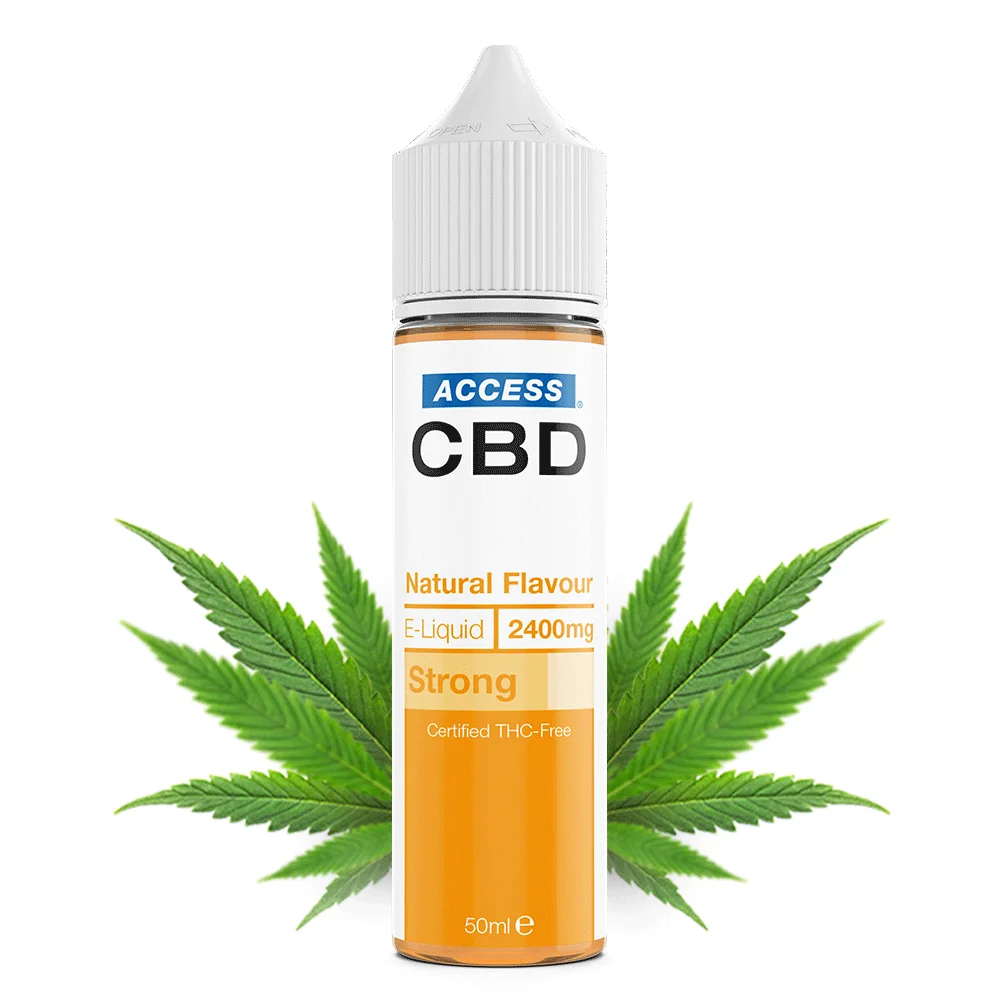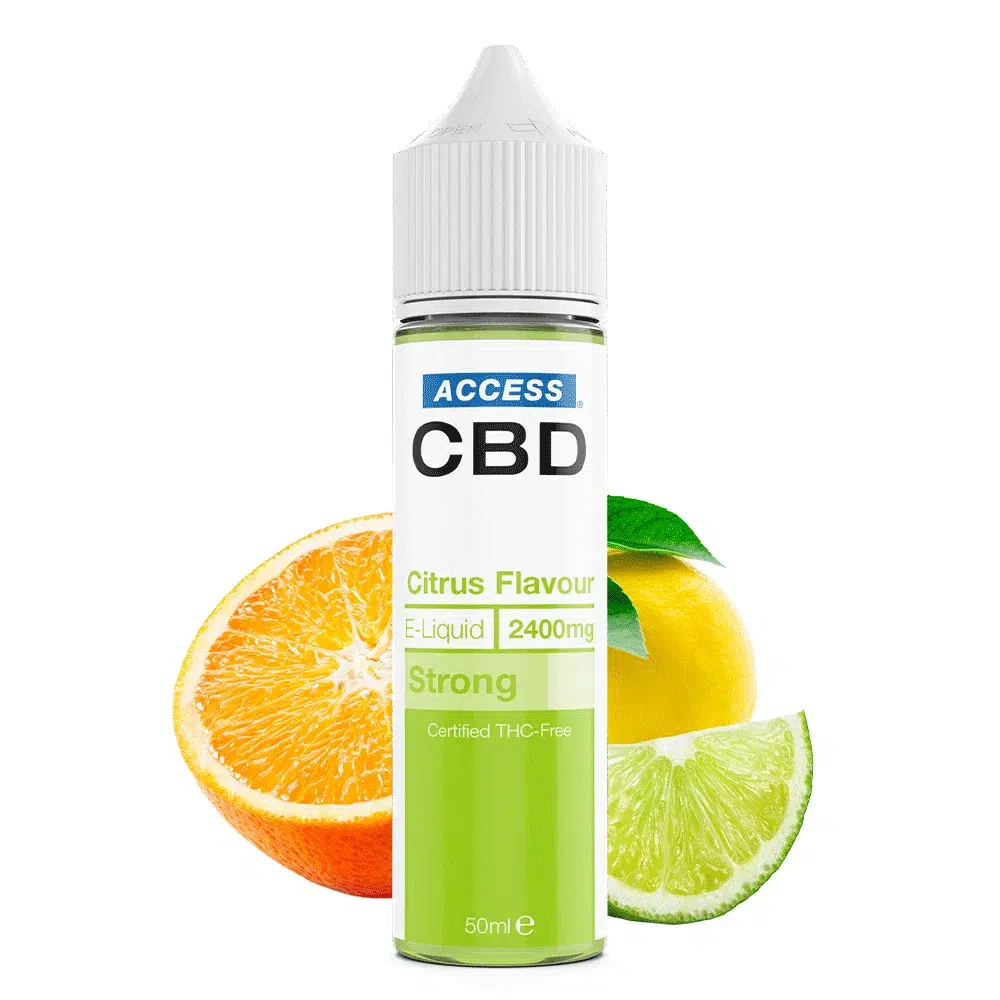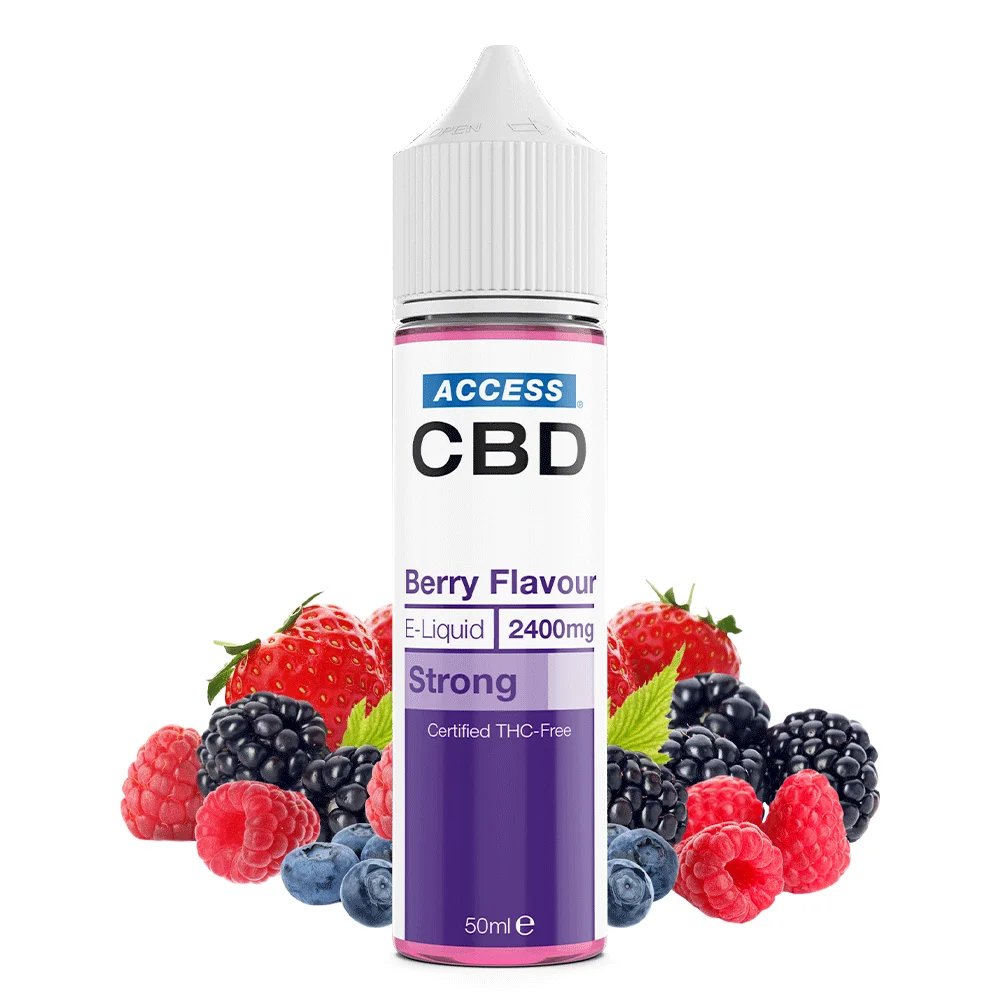 squeeze e-liquid straight into your vaping device. For CBD content per 2ml, please see below.
ACCESS CBD E-Liquid 1200mg
CBD per 2ml of vape oil = 48mg (2.4%)
ACCESS CBD E-Liquid 2400mg
CBD per 2ml of vape oil = 96mg (4.8%)
PG: 60% / VG: 40%
Mono-Propylene Glycol, Vegetable Glycerine, Cannabis sativa L. (CBD), Natural Terpenes, Flavourings, Colouring.
CBD Content per 50ml: 1200mg (2.5%) & 2400mg (4.8%)
CBD Vape Oil BUYERS GUIDE
Strongest CBD Vape Oil UK - Flavours Profiles
ACCESS CBD® Shortfill Vape Oils contain hundreds of unique cannabis compounds. This broad plant spectrum, vegan-friendly, CBD vape oil is enriched with naturally derived terpenes and cannabis phytochemicals.
Choose from two strengths in three great tasting fruity flavours, including:
🍓Berry a mix of all your favourite Summer Fruits.
🍊Citrus a refreshing tang of Orange, Lemon and Lime.
🌿Natural the original blend of nutty earth-like notes.
These smooth, THC-free CBD e liquid are suitable for most devices, however we advise checking your device prior use.
How much CBD E Liquid should I take?
CBD Oil
for vaping has no reported negative side effects, so there are no recommended dosages – providing it's coming from a reputable source. It is up to the user to figure out what dosage is right for them based on their individual needs.
To find out what level of
CBD e liquid
  is right for you, start with the lowest dosage and work your way up. You can also go for the highest strength since it's a non-harmful, non-toxic, and non-psychoactive substance. You should also be aware that your body can only absorb 200mg of CBD every 24 hours.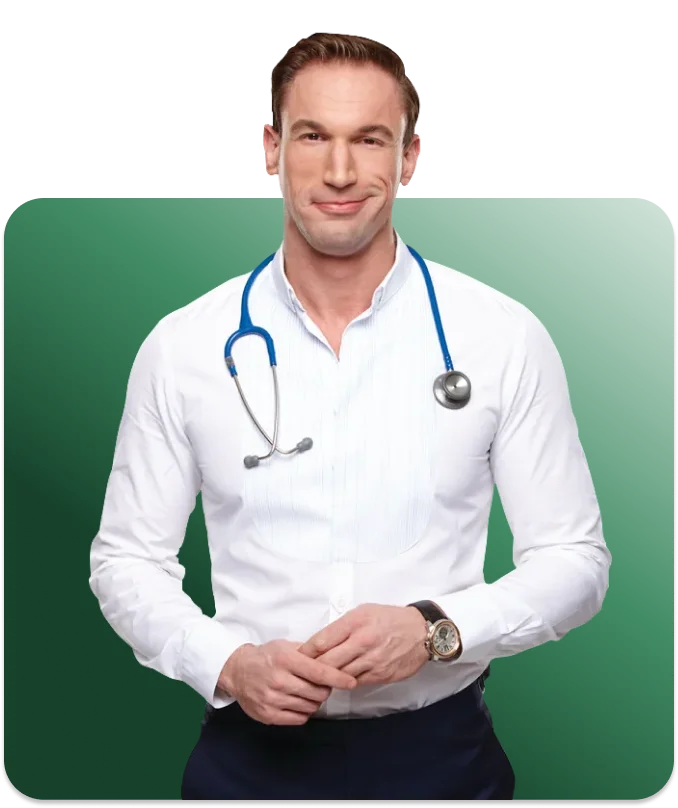 in an exclusive partnership with british cannabis™
Your CBD GUIDE with DR. Christian Jessen
You might like these products too...
Get the latest articles and business updates that you need to know, you'll even get special recommendations weekly.
By submitting this form, you are giving us permission to contact you directly via email or telephone. You can opt out at any stage, and your contact data will never be shared with any 3rd party without your explicit consent. Our Privacy Policy.
Call us on
203 965 2420
and speak to one of our CBD experts. Or you can email us at
info@britishcannabis.org
or send us a message
here
.
Our CBD experts are available 9am to 5pm Monday to Thursday, 8am to 4:30pm on Fridays. Our offices are closed Bank Holidays and Weekends.