These delicious CBD Gummies by ACCESS CBD® offer an easy way to top up on CBD throughout the day. These berry nice CBD Gummies are hand finished with our very own natural terpene blend and 250mg of CBD.
ACCESS CBD® CBD Gummies Berry 250mg provides an enjoyable way to get a dose of CBD. Bursting with fruity flavours, they are made with natural terpenes and contain 25mg of CBD.
Not only are these gummies THC-free, but they are also suitable for vegan individuals and offer a delectable snack throughout the day. 
Every pouch of ACCESS CBD® CBD Gummies Berry 250mg contains 10 chewy sweets, each delivering 25mg of CBD. To optimise CBD bioavailability, we suggest you savour each gummy slowly before munching.
Reseal the pouch to maintain freshness.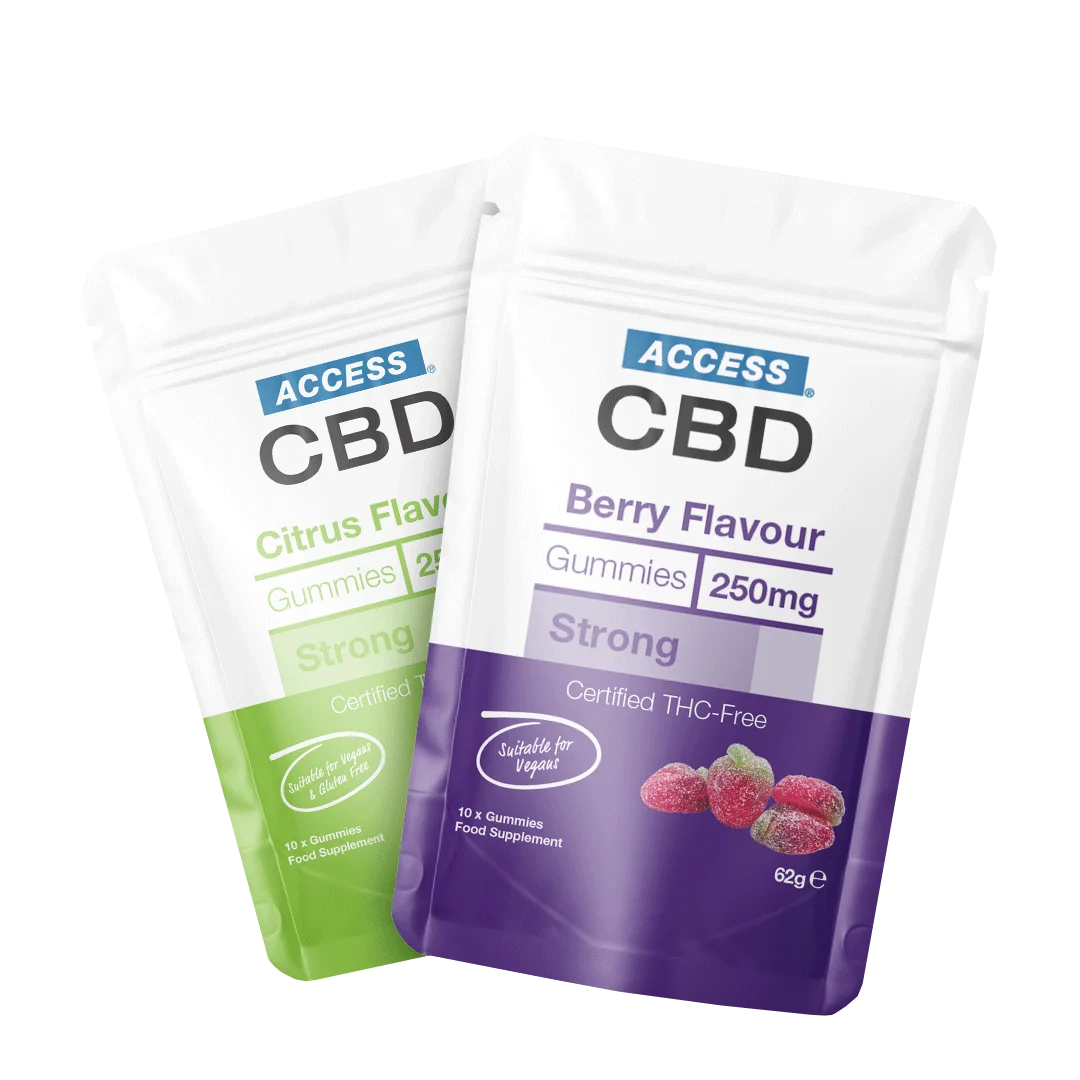 Every batch is quality tested for purity and contaminants.
ACCESS CBD® CBD GUMMIES BERRY 250mg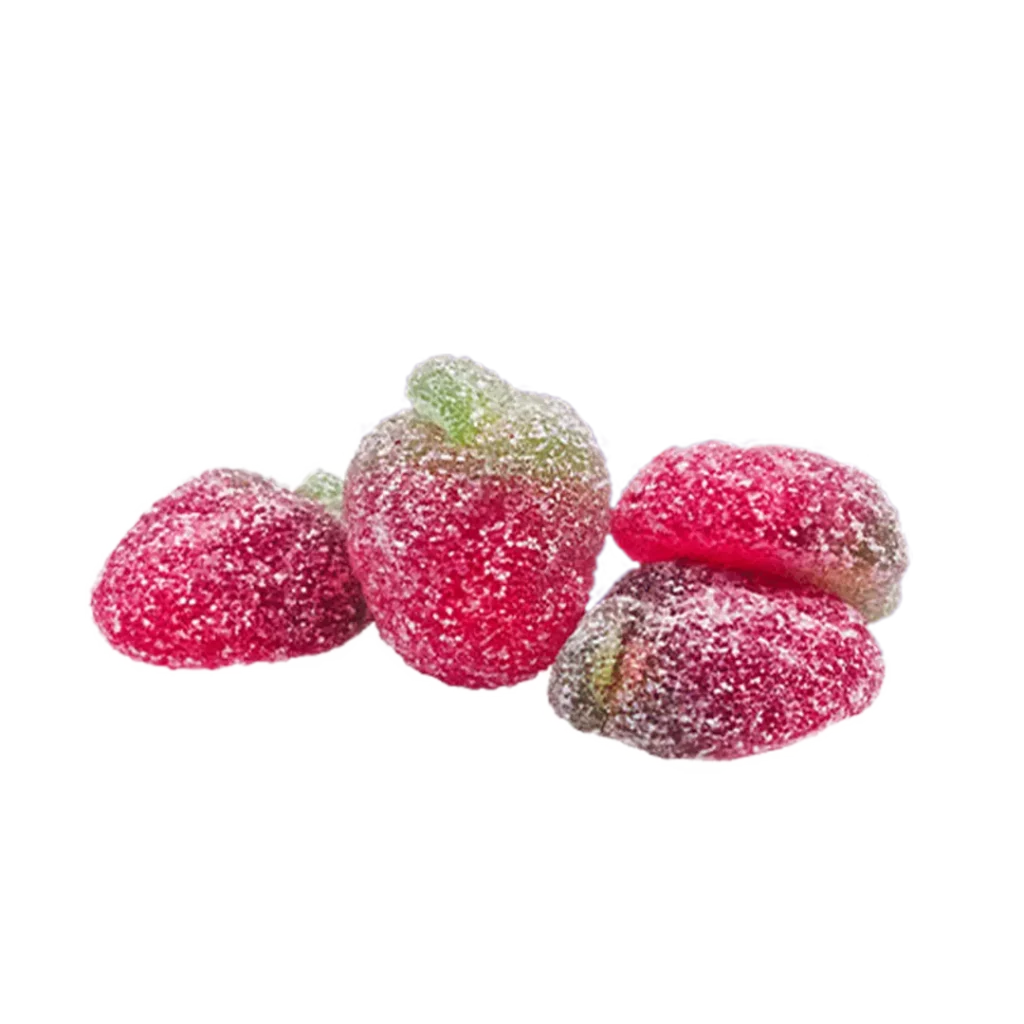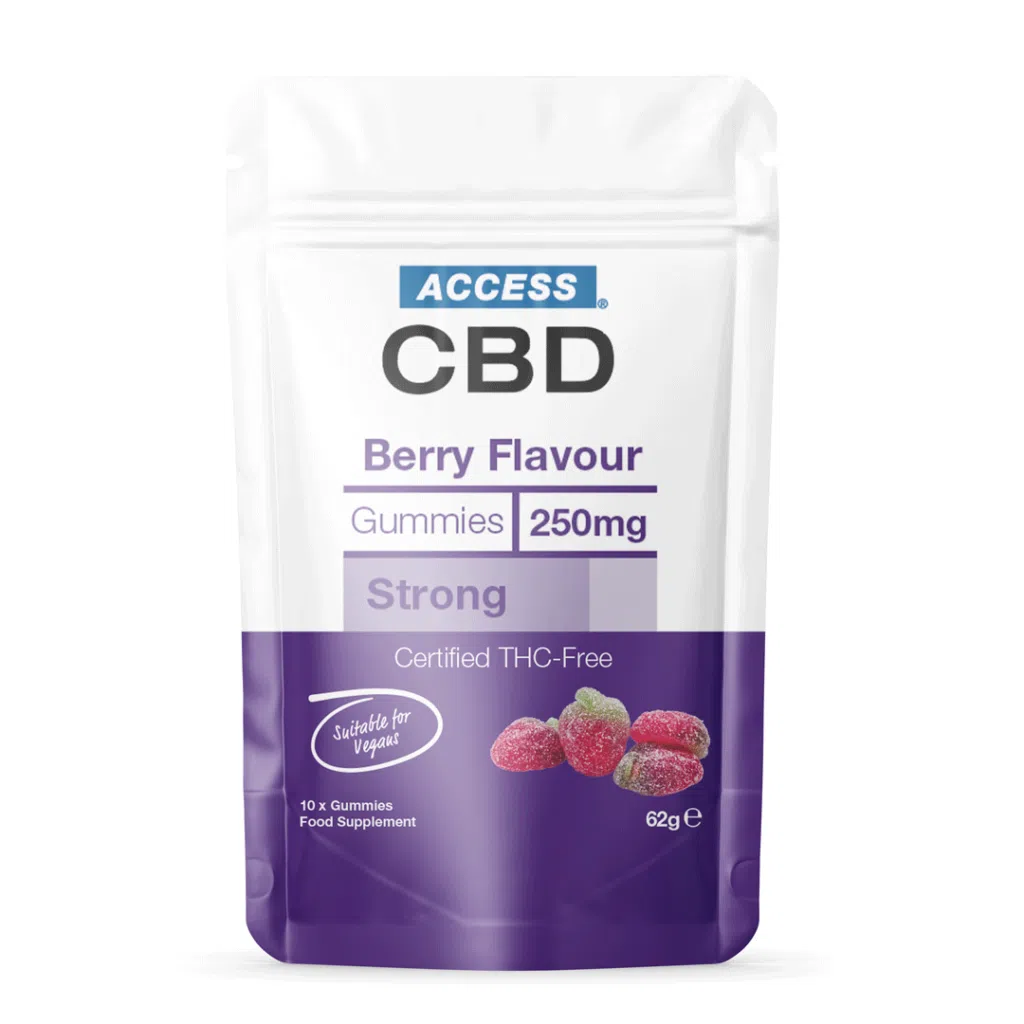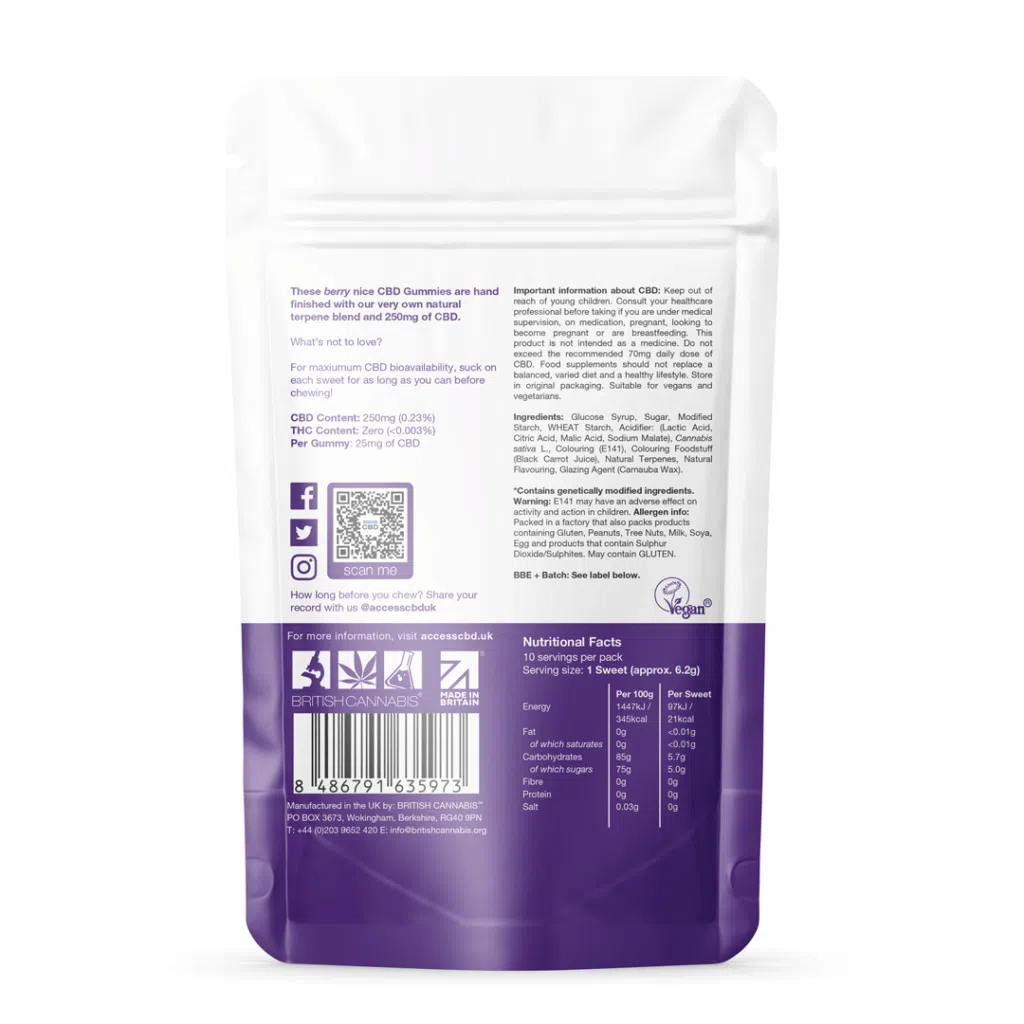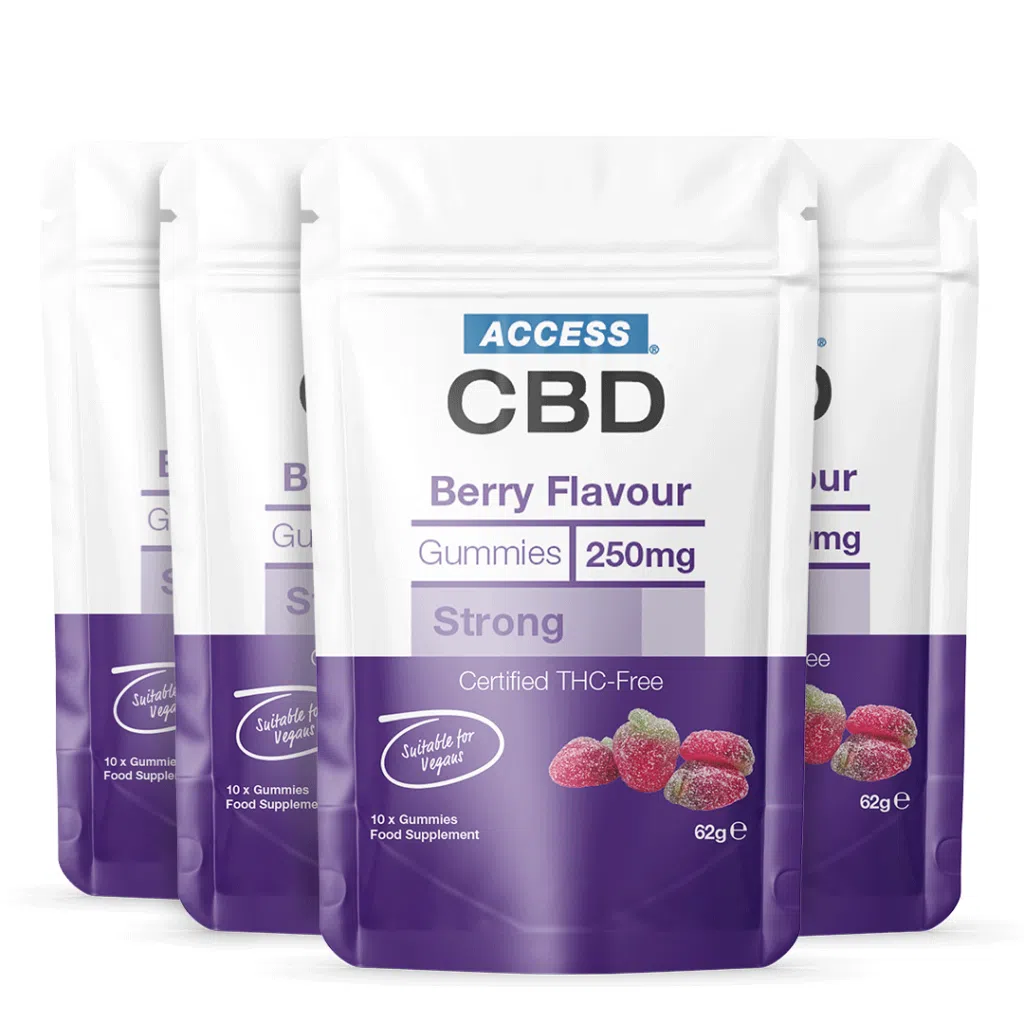 Every pouch of ACCESS CBD® CBD Gummies contains 10 chewy sweets, each delivering 25mg of CBD. To optimise CBD bioavailability, we suggest you savour each gummy slowly before munching. Reseal the pouch to maintain freshness.
Glucose Syrup, Sugar, Corn Starch, Water, Acids (Malic Acid, Citric Acid), Acidity Regulator (E331), Flavouring, Cannabis sativa L., Natural Terpenes, Colours (E129, E133, E102).
Warning: E102, E129 may have an adverse effect on activity and attention in children.
Allergen info: Packed in a factory that also packs products containing Gluten, Peanuts, Tree Nuts, Milk, Soya, Egg and products that contain Sulphur Dioxide/Sulphites. May contain GLUTEN.
ACCESS CBD® makes sure that each product delivers top quality CBD at affordable prices. Every product is tested for CBD accuracy and purity in our parent company (BRITISH CANNABIS) state-of-the-art laboratories, located here in the UK.
You can view the results of each lab test for extra peace of mind by visiting our Lab Reports portal where you can enter the batch code located on any of our products.
For further advice on our range, please do not hesitate to speak with one of our CBD experts. Click here to contact us.
Are CBD gummies legal in the UK?
Yes, as long as the
CBD extract
from hemp contains less than 0.2% THC, they are safe to consume. The compound THC which is found in hemp and cannabis produces the "high" associated with illegal cannabis use, but most CBD oils sold in the UK will not contain THC, which means the oils are not going to be psychoactive. Shop your
Best CBD Gummies
Berry 250mg today! 
ACCESS CBD® products feature individual QR codes that give you instant access to compliance documentation and lab reports. Just point your phone's camera at the code and a notification will appear. Click on it, then enter the batch code printed on the back of the pouch for a comprehensive breakdown of the CBD content.
For the latest updates about CBD compliance, please refer to the FSA (Food Standards Agency)'s advice on the subject. It is important to remember that this CBD product is sold as a food supplement, and is not meant to treat, diagnose, or cure any illness. Please refer to the MHRA's guide to understand what constitutes a medical product.
Order before 2pm and receive free UK next working day delivery when you spend £20 or more. Once your order has been placed you will be sent updates on your ACCESS CBD® delivery. Door-to-door tracking and unbeatable CBD prices. What's not to love?
*Order must be placed before 2pm. Excludes bank holidays.
Keep out of reach of children. This product is not intended to treat any medical condition. Use at your own risk. Not suitable for pregnant or breastfeeding women. Do not exceed 70mg of CBD per day. Store in original packaging and keep out of direct sunlight. You must be over 18 to use this product.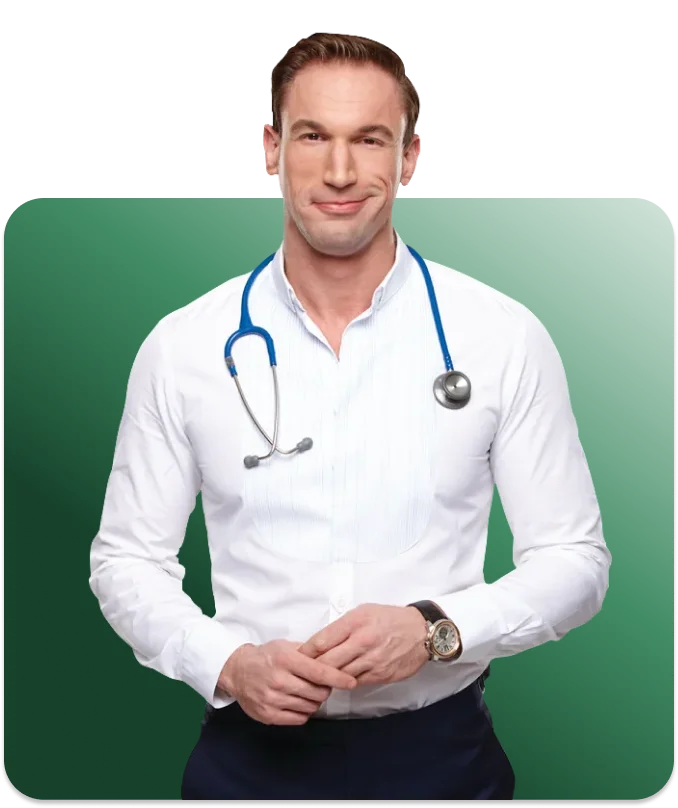 in an exclusive partnership with british cannabis™
Your CBD GUIDE with DR. Christian Jessen
Reviewed by 27 customer(s)
Berry gummies

The berry flavour were a delightful way to escape the daily grind. The taste was pleasant, offering a sweet and slightly tangy burst of flavour that made each gummy feel like a little treat. The relaxation effect was noticeable, providing a gentle, subtle ease that permeated through my body. Next time, I would like to try the citrus flavour, curious to see how the zesty, tangy notes compare to the sweet, berry variant. Discovering that these gummies are suitable for vegan individuals like myself was a delightful surprise. Finding a product that not only supports my wellness but also adheres to my ethical and dietary choices is genuinely refreshing.

CBD gummies to brighten your day

It's remarkable how they have the power to ease both the mind and body, allowing for a profound sense of calm. I've found that these gummies have a unique way of releasing physical tension. After a strenuous workout or a long day of sitting at a desk, I often feel a sense of tightness in my muscles. Taking a gummy helps me relax those tense muscles and unwind in a way that no amount of stretching or massage can replicate. One thing that stands out about these gummies is that they don't leave you feeling drowsy or mentally foggy. You can enjoy the relaxation without sacrificing mental clarity or productivity.

A delicious treat with a fleeting calmness.

The taste was enjoyable, reminiscent of a juicy berry snack. However, I felt that the effects took a while to kick in, which required some patience. A delightful treat that requires a leisurely approach. I take one cbd gummy each night after dinner to help ease my mind and body, allowing me to transition into a comfortable sleep. The combination of a pleasant taste and the measurable effects is a win-win in my opinion. They're a fantastic product that I highly recommend to anyone looking for a reliable and enjoyable way to incorporate cbd into their daily life.

Sweet relief

The effects of the gummies were felt quickly, with a gentle relaxation that allowed me to feel calm and relaxed without feeling too overwhelmed. It had a comfortable easing sensation, not too intense but enough to take away the stress from the day and help me drift off to a restful sleep. What I appreciate most about these gummies is their consistency. Each time I've used them, they've delivered the same reliable results. Whether it's for relaxation, stress relief, or improving sleep, they consistently get the job done. It's reassuring to know that I can rely on them to help me find that sense of calm when I need it most. All in all, a great product that got the job done.

Happy with the result

After taking one gummy, I could feel my discomfort gradually subside. The CBD seemed to have a calming effect on both my body and mind, and I genuinely began to feel more relaxed. It wasn't until a few days of consistent use that I started to notice a significant decrease in my levels of stress, and I even began sleeping better at night. They may not deliver an immediate, intense impact, but their consistent and subtle calming effect has made a world of difference in my overall experience. 
You might like these products too...
Get the latest articles and business updates that you need to know, you'll even get special recommendations weekly.
By submitting this form, you are giving us permission to contact you directly via email or telephone. You can opt out at any stage, and your contact data will never be shared with any 3rd party without your explicit consent. Our Privacy Policy.
Call us on
203 965 2420
and speak to one of our CBD experts. Or you can email us at
info@britishcannabis.org
or send us a message
here
.
Our CBD experts are available 9am to 5pm Monday to Thursday, 8am to 4:30pm on Fridays. Our offices are closed Bank Holidays and Weekends.