A luscious CBD Cleansing Balm for all skin types delicately balanced with botanical ingredients to gently cleanse and moisturise the skin. With calming Chamomile, Aloe Vera and White Tea.
ElixinolSkin is a signature premium skincare range delivering unparalleled results for your complexion. Powered by peptides, our CBD-centric, botanical rich fusions address skin concerns multi-functionally and effectively. Gift your skin the multitude of benefits in Phytonutrient application with organic, whole-plant hemp extracting each use.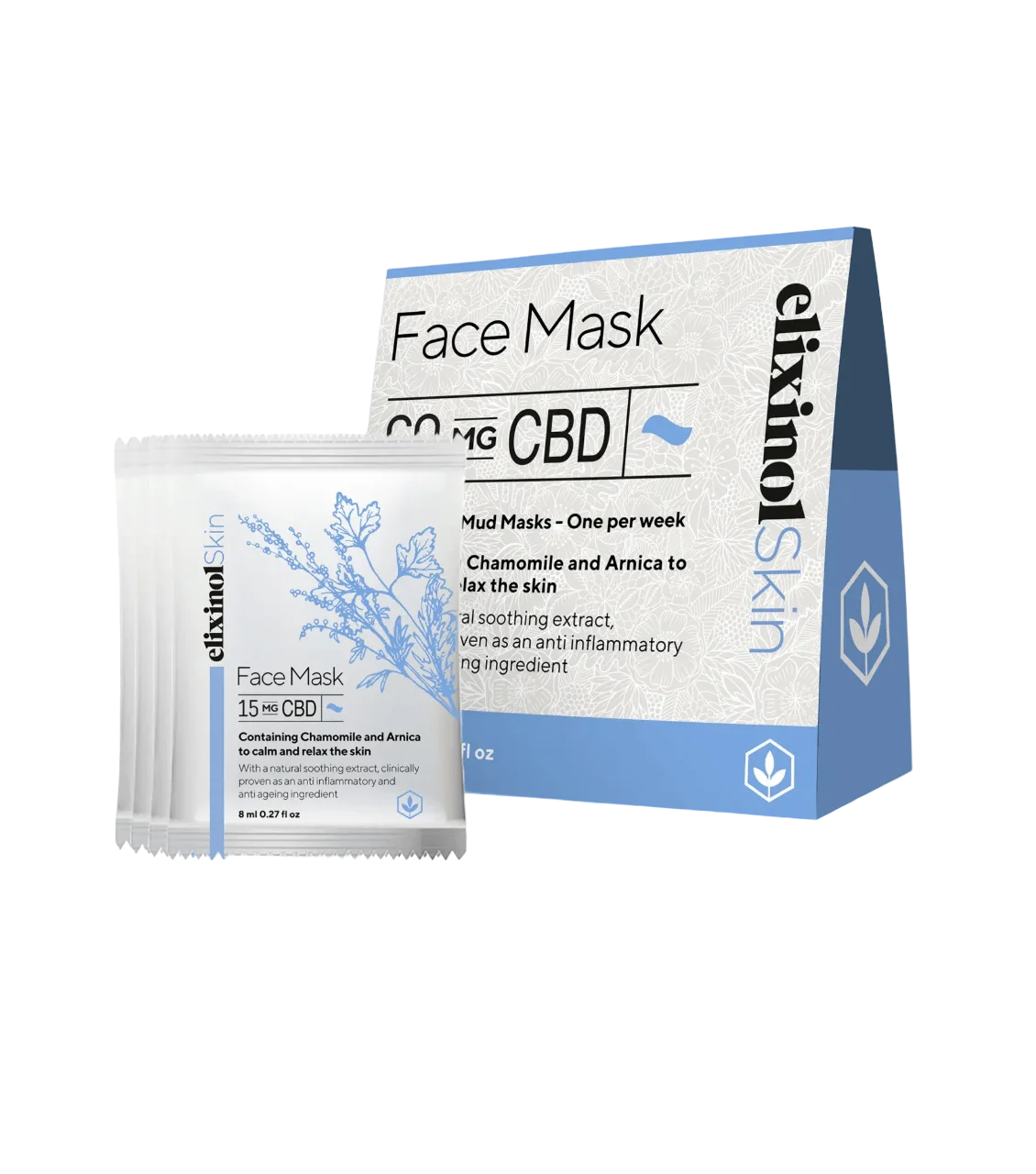 Every batch is quality tested for purity and contaminants.
ElixinolSkin Face Mask contains 4 individual sachets each are 8ml containing 15 mg Full spectrum CBD
Apply to clean, hydrated skin avoiding the eye area. Spread the mask all over the face and neck. Leave on for 10-15 minutes and rinse with warm water. For optimum results use  1 mask per week to calm susceptible areas. Made with ingredients 96.6% of natural origin. 
Store in original packaging. Store out of reach from children.
Organic Aloe Vera, Amica Oil, Chamomile Oil, Orange Silt, Natural Soothing Extract, Thermal Water
CBD SKINCARE BUYERS GUIDE
Elixinol CBD Face Mask contains 4 individual sachets each are 8ml containing 15 mg Full spectrum Hemp Extract. These mud like mask have been created to sooth the skin and contain plant extracts as well as peptides clinically proven to calm the skin.
Ideal to use one per week apply onto cleansed skin avoiding the eye area. The mask will not set hard, but will calm and sooth the skin. Suitable for all Skin types and is made using 96.6% Natural Origin ingredients.
CBD has diverse applications and binds to endogenous receptors which mediate inflammation. Engaging these receptors is made possible through topical absorption which ideally undergoes metabolic passage through the skin. Because of its inherent, versatile nature CBD is suitable for a wide-range of skin types including problematic or "confused" skin, reactive skin considering its calming properties, and ageing skin with luminous benefits for a youthful glow*.
Each bottle is equipped with an individual QR code that enables you to access full regulatory compliance documentation, lab reports and a video of your bottle making its way off the production line in our state-of-the-art Cleanroom.
Simply hover your phone's camera over the QR code and a notification will appear, tap on this notification, enter your batch code located on the side of your bottle to reveal a full breakdown of your CBD oil.
For the latest up-to-date information on compliance surrounding CBD, click here to visit the FSA's (Food Standards Agency) advice on CBD. This CBD cannabis oil is sold as a food supplement and is not intended to diagnose, treat or cure any disease – see MHRA's guide to what is a medical product.
Order before 2pm and receive free UK next working day delivery when you spend £20 or more. Once your order has been placed you will be sent updates on your ACCESS CBD® delivery. Door-to-door tracking and unbeatable CBD prices. What's not to love?
*Order must be placed before 2pm. Excludes bank holidays.
Keep out of reach of children. This product is not intended to treat any medical condition. Use at your own risk. Not suitable for pregnant or breastfeeding women. Do not exceed 70mg of CBD per day. Store in original packaging and keep out of direct sunlight. You must be over 18 to use this product.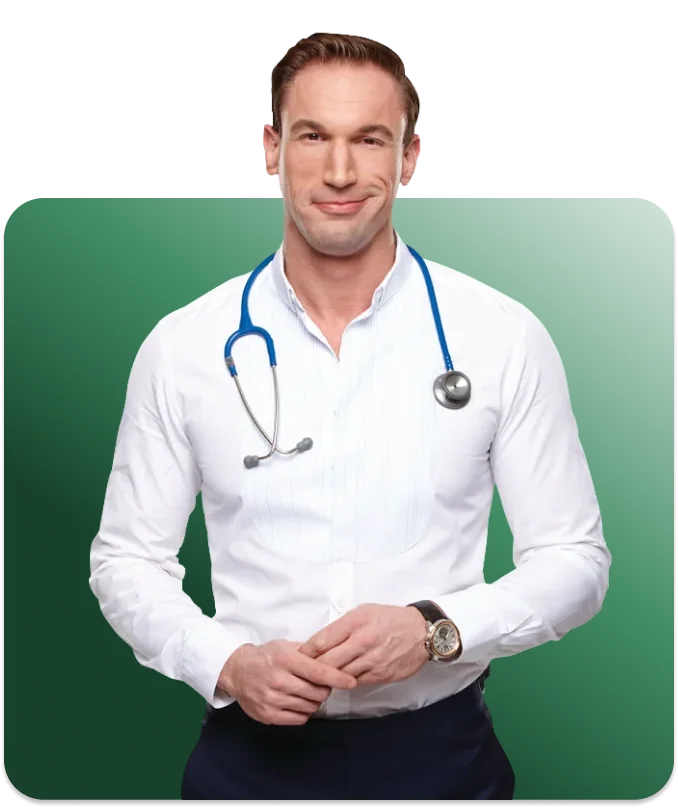 in an exclusive partnership with british cannabis™
Your CBD GUIDE with DR. Christian Jessen
Reviewed by 10 customer(s)
it really does a great job of calming and soothing the skin.

I was really excited to try the cbd face mask. I have very dry skin, and im always looking for new ways to calm and soothe it.. The mask comes in a sachet, and its very easy to apply. Its a thick, mud like consistency, and it goes on smoothly. I left it on for about 20 minutes, and then washed it off.. My skin felt soothed and refreshed after using it. I would definitely recommend this mask for anyone with dry or sensitive skin. It's made with natural ingredients

These masks are very calming

I have used other mud masks in the past and have always been happy with the results, so i had high hopes for this one. The packaging says that it is supposed to help calm and relax the skin, and i definitely found that to be true. My skin felt soothed and relaxed after using it, and i was really happy with the results

I love the cbd mask, I put one on every sunday!

Ive been using these cbd face masks for a while now and i have to say that my skin has improved significantly! The masks are very moisturizing and leave my skin feeling refreshed and hydrated. They also smell great and make me feel relaxed after a long day👌

It adds much moisture to my face

I absolutely love these cbd face masks💕  They have improved my skin significantly and make me feel refreshed and relaxed. The best part is that they smell great and are very moisturizing

Super relaxing

I really enjoy using these cbd face masks!! They make my skin feel refreshed and hydrated after just a few minutes. The botanical extracts and peptides help to calm and relax my skin, which is perfect after a long day. I highly recommend giving these masks a try!  😊 
You might like these products too...
Get the latest articles and business updates that you need to know, you'll even get special recommendations weekly.
By submitting this form, you are giving us permission to contact you directly via email or telephone. You can opt out at any stage, and your contact data will never be shared with any 3rd party without your explicit consent. Our Privacy Policy.
Call us on
203 965 2420
and speak to one of our CBD experts. Or you can email us at
info@britishcannabis.org
or send us a message
here
.
Our CBD experts are available 9am to 5pm Monday to Thursday, 8am to 4:30pm on Fridays. Our offices are closed Bank Holidays and Weekends.