An all-round eye cream that is gentle enough to hydrate the under-eye area yet packed with robust ingredients that actively help reduce puffiness, dark circles and finelines.
ElixinolSkin is a signature premium skincare range delivering unparalleled results for your complexion. Powered by peptides, our CBD-centric, botanical rich fusions address skin concerns multi-functionally and effectively. Gift your skin the multitude of benefits in Phytonutrient application with organic, whole-plant hemp extracting each use.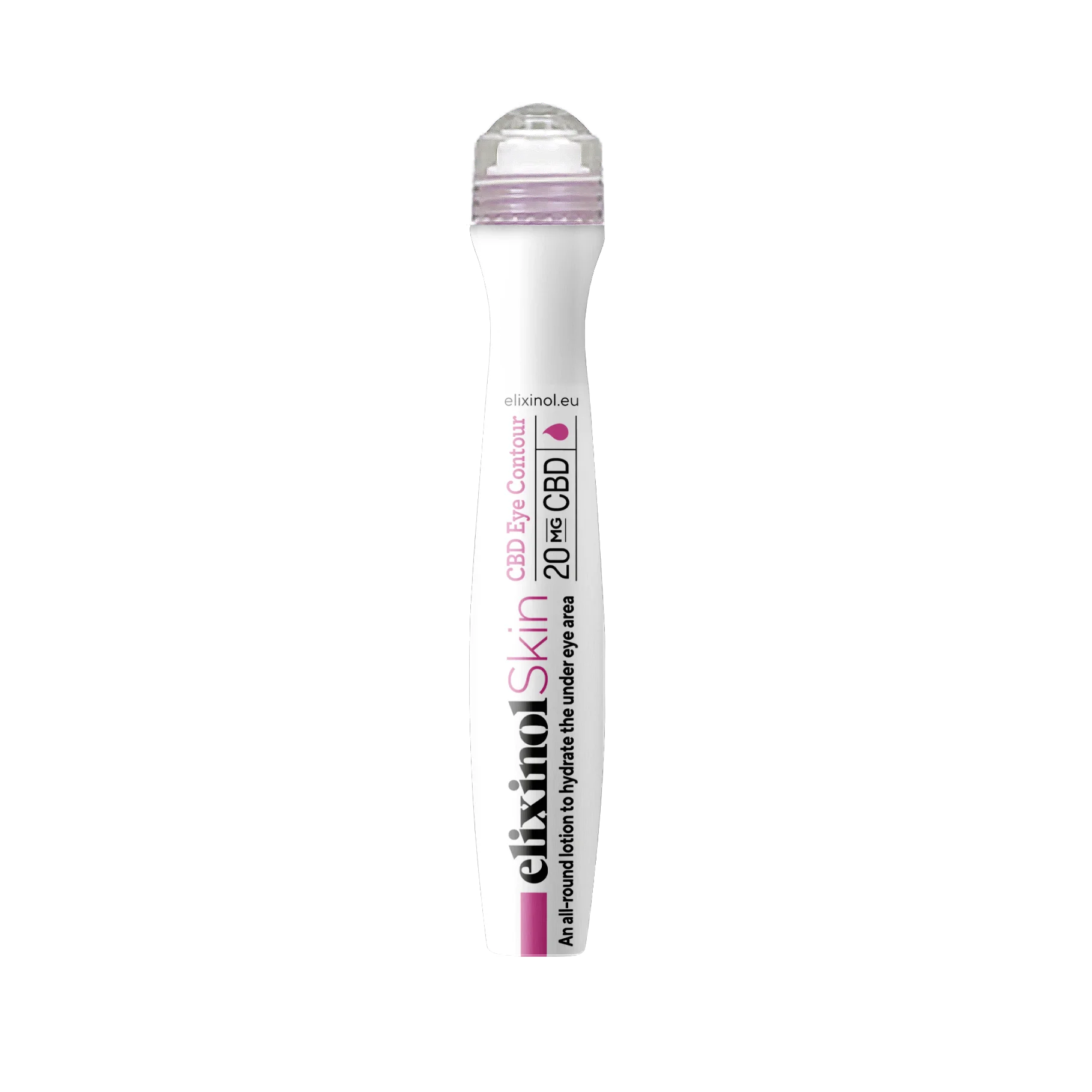 Every batch is quality tested for purity and contaminants.
ElixinolSkin CBD Eye Contour contain 20mg CBD Full Spectrum
Pump the roller ball and apply directly under the eyes. The cooling action of the rolling rolling ball will help to soothe the area.
*Can be kept in the fridge for extra relief made from ingredients 96.175% of natural origin.
Organic Aloe Vera, White Lily Marapuama, Brazilian Ginseng Extract, Organic Silicon Derivative, Thermal Water
CBD SKINCARE BUYERS GUIDE
Elixinol Eye Cream contains 20mg Full spectrum Hemp Extract and is combined with 3 peptide which are clinically proven to reduce fine lines, puffiness dark circles. The combined ingredients aim to target all 3 main eye area concerns as well as keeping the area hydrated. Our Eye Cream is ideal to use morning and evening and should be applied to cleansed skin.
Use cooling roller ball action around the eye area. This product can also be kept in the fridge for really soothing tired eyes. Avoid the inner eye, for external use only.
This product is suitable for all Skin types and is made using 96.17% Natural Origin ingredients. If you love the idea of CBD skincare, then apply the eye cream to your routine morning and night for maximum results.
CBD has diverse applications and binds to endogenous receptors which mediate inflammation. Engaging these receptors is made possible through topical absorption which ideally undergoes metabolic passage through the skin. Because of its inherent, versatile nature CBD is suitable for a wide-range of skin types including problematic or "confused" skin, reactive skin considering its calming properties, and ageing skin with luminous benefits for a youthful glow*.
Each bottle is equipped with an individual QR code that enables you to access full regulatory compliance documentation, lab reports and a video of your bottle making its way off the production line in our state-of-the-art Cleanroom.
Simply hover your phone's camera over the QR code and a notification will appear, tap on this notification, enter your batch code located on the side of your bottle to reveal a full breakdown of your CBD oil.
For the latest up-to-date information on compliance surrounding CBD, click here to visit the FSA's (Food Standards Agency) advice on CBD. This CBD cannabis oil is sold as a food supplement and is not intended to diagnose, treat or cure any disease – see MHRA's guide to what is a medical product.
Order before 2pm and receive free UK next working day delivery when you spend £20 or more. Once your order has been placed you will be sent updates on your ACCESS CBD® delivery. Door-to-door tracking and unbeatable CBD prices. What's not to love?
*Order must be placed before 2pm. Excludes bank holidays.
Keep out of reach of children. This product is not intended to treat any medical condition. Use at your own risk. Not suitable for pregnant or breastfeeding women. Do not exceed 70mg of CBD per day. Store in original packaging and keep out of direct sunlight. You must be over 18 to use this product.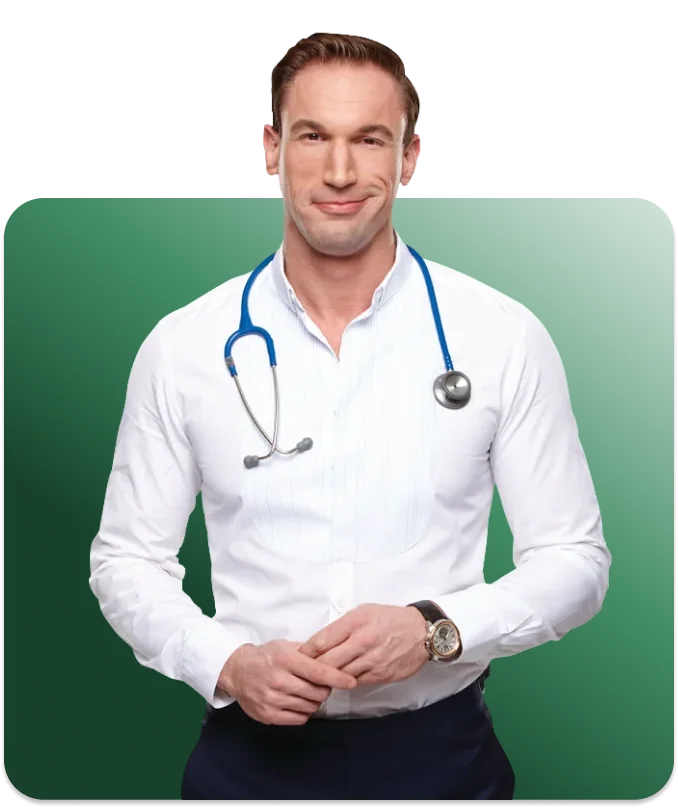 in an exclusive partnership with british cannabis™
Your CBD GUIDE with DR. Christian Jessen
Reviewed by 20 customer(s)
Love it!!

I absolutely love this eye contour cream! Its lightweight and absorbs quickly, yet nourishes and moisturises my skin. I've been using it for weeks and noticed a visible difference in the firmness of my skin, as well as a reduction in wrinkles and dark circles.

Fantastic product, my skin loves this.

The dark circles are faded and the puffiness is gone after using this contour cream for just one week. I can definitely see a noticeable improvement in my appearance of my under eye area, and it feels much smoother and hydrated as well. 

Puffiness reduction

It's lightweight and absorbs quickly, making it easy to use in the morning before applying makeup or at night before going to bed and improve overall skin texture. I also love that the product comes in a convenient tube that makes it easy to dispense just the right amount of product without any waste.

Help to improve brightness under my eyes

It's gentle enough to not irritate my eyes, yet it still provides the hydration and nourishment i need to keep my under eye area looking its best. I highly recommend this eye contour cream to anyone with sensitive skin who's looking for a gentle yet effective solution to their under eye concerns.

Look more refreshed

This eye contour cream has been working really fine for me. The cream is gentle and doesn't cause any irritation, which is a relief as i have sensitive skin. I also love that the product is non greasy and absorbs quickly, so i can apply it before my makeup in the morning without any issues. I love how my eyes look and feel after using it.
You might like these products too...
Get the latest articles and business updates that you need to know, you'll even get special recommendations weekly.
By submitting this form, you are giving us permission to contact you directly via email or telephone. You can opt out at any stage, and your contact data will never be shared with any 3rd party without your explicit consent. Our Privacy Policy.
Call us on
203 965 2420
and speak to one of our CBD experts. Or you can email us at
info@britishcannabis.org
or send us a message
here
.
Our CBD experts are available 9am to 5pm Monday to Thursday, 8am to 4:30pm on Fridays. Our offices are closed Bank Holidays and Weekends.