The British Hemp Co. Hemp Protein Powder naturally contains over 50% protein and is milled from UK grown seed in our award winning factory in Warminster.
PROTEINS: Hemp Protein is considered a complete source of protein as it contains all 20 amino acids along with very high levels of edestin and albumin.  The purpose of amino acids in the body is to break down food, develop muscle and repair damage.
MINERAL AND VITAMINS: Hemp Protein also contain plenty of nutrients, like vitamin E and a bevy of minerals, such as phosphorous, potassium, magnesium, zinc, selenium, calcium and iron.  All of these contribute to supporting immunity at a cellular level and creating antibodies to fight free radicals and bacteria.
PRODUCT: As all our products, hemp seed hearts are GMO free, suitable for vegans and free of all allergens.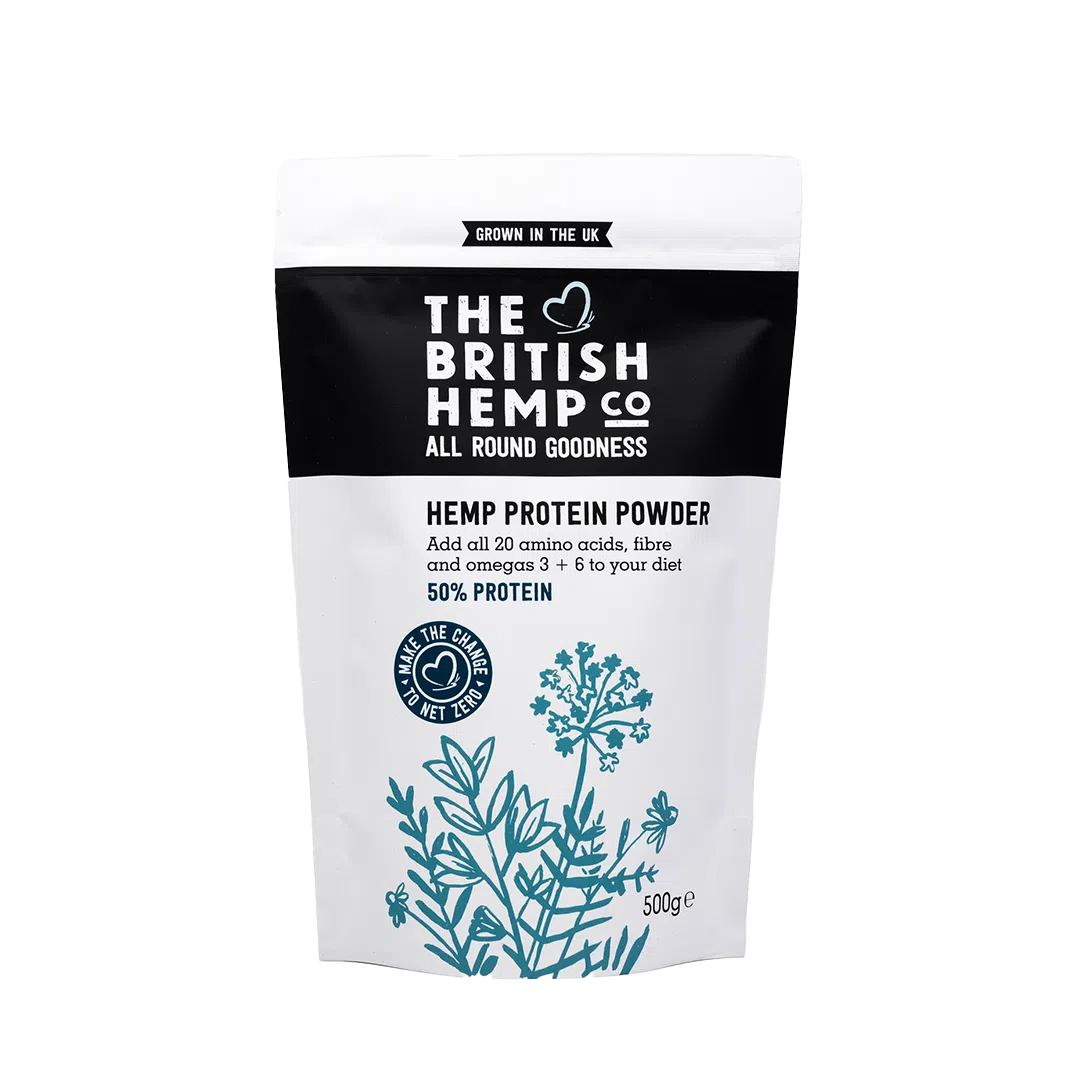 Milled From UK Grown Seed
With a delicious nutty taste, our protein powders can be added to oatmeal, porridge, protein balls, pancake or bread batters, cakes, granola bars, flapjacks, flatbreads, breads, pastas or just included in any meal to boost protein content.  Our flour can also be consumed in smoothies and shakes.  
Use it as much as you want to contribute to your daily protein intake. A 20g serving of our protein powder provides 10g of protein. The Reference Nutrient Intake (RNI) for protein for adults is 0.75g protein per kg body weight per day.
You might like these products too...
Get the latest articles and business updates that you need to know, you'll even get special recommendations weekly.
By submitting this form, you are giving us permission to contact you directly via email or telephone. You can opt out at any stage, and your contact data will never be shared with any 3rd party without your explicit consent. Our Privacy Policy.
Call us on
203 965 2420
and speak to one of our CBD experts. Or you can email us at
info@britishcannabis.org
or send us a message
here
.
Our CBD experts are available 9am to 5pm Monday to Thursday, 8am to 4:30pm on Fridays. Our offices are closed Bank Holidays and Weekends.