The smallest PAX flower device yet. Heats in 22 seconds with 2+ hours of battery life. New refined finish, including larger LED & rounded edges. New over design and 3D screen for easier cleaning. Backed by a 2-year limited warranty.
Simple one-button operation with no settings to change. From flower to feels in 22 seconds with 2+ hours of continuous battery life on a single charge. The best dry herb vaporizers in the UK.
Heats never burn, your flower for more consistent flavor and aroma. Enjoy more of the natural goodness with none of the harsh smoke.
The new oven design is ideal for solo sessions and can be packed and emptied quickly. The new 3D oven screen easily pops out for a deeper clean.
Pocket-sized with a magnetic oven lid to keep your stash secure. Built to bring everywhere and backed by a two-year limited warranty.
Includes: Flat & Raised Mouthpieces, Oven Lid, Maintenance Kit, Charge Cable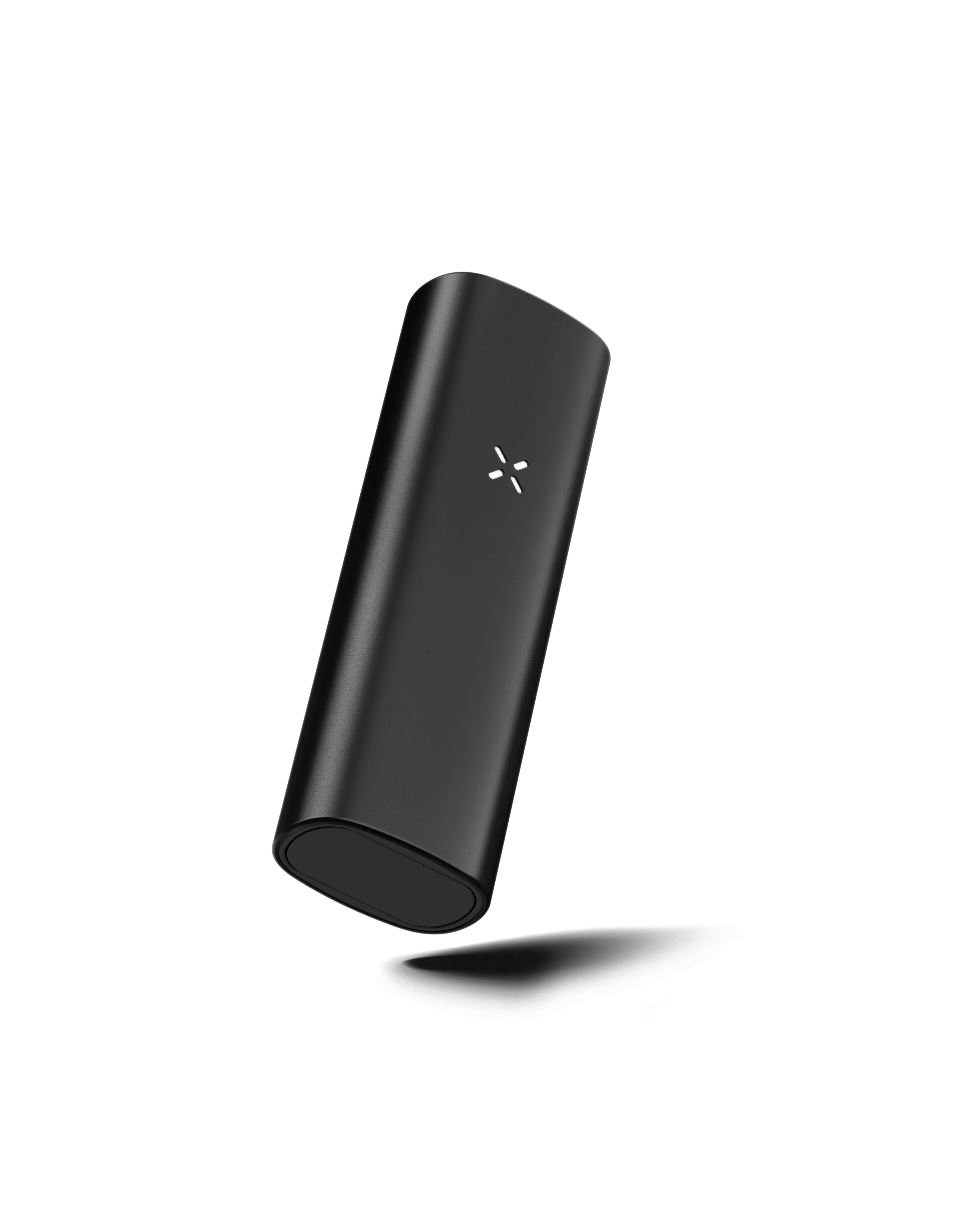 The result of more than a decade's worth of innovation.
PAX Mini and PAX Plus are the result of more than a decade's worth of innovation. These two next-generation PAX devices are crafted to bring the best out of flower and concentrate with patented temperature control that heats and never burns.
PAX Plus is our most advanced portable vaporizer for concentrates and flowers. PAX Mini is the smallest PAX yet, designed for quick and easy flower sessions on the go.

PAX MINI – The Premier Choice in Dry Herb Vaporizers
PAX Mini is a pocket-sized dry herb vaporizers that delivers a full flower experience. You'll enjoy more of the natural terpenes and cannabinoids without any harsh smoke and less wasted flowers.
More than two hours of battery lets you take your sessions to the next level, anywhere you want to take it. New design updates include a larger LED, soft matte finish and rounded edges that make PAX Mini easier to hold and easier to hit.
Just Power On & Puff Away
PAX Mini heats in just 22 seconds to quickly deliver quality vapor. With no settings to change and one simple button, PAX Mini is sleek, sophisticated and also super simple.
Just pack it, power it and puff to enjoy flavorful, more flowerul hits virtually anywhere.
Great Highs. Low Maintenance.
PAX Mini features a new oven design for more even heating and its .25g size makes it the perfect size for solo flower sessions. A new 3D screen and included wire brush make cleaning PAX Mini quick and simple
More Portable Than A Pipe
Standing at just 93mm tall, PAX Mini is the smallest PAX dry herb vaporizer yet. The pocket-sized design features a magnetic oven lid to keep your bud loaded and secure. You'll enjoy clean hits and clean pockets anytime you take your flower sessions on-the-go.
Discretion Meets Durability
A major benefit of PAX Mini is that it generates no smoke and significantly less odor than traditional combustion methods. That means you can turn it on, take a hit, and turn it off to enjoy sessions virtually anywhere you want. PAX Mini is also backed by a two year limited warranty, so it's a device that also delivers hassle-free peace of mind. If you're looking to move on from smoking cannabis or just want to upgrade your stash, PAX Mini is the perfect dry herb vaporizer to move beyond the bowl and get the best out of your favorite flower.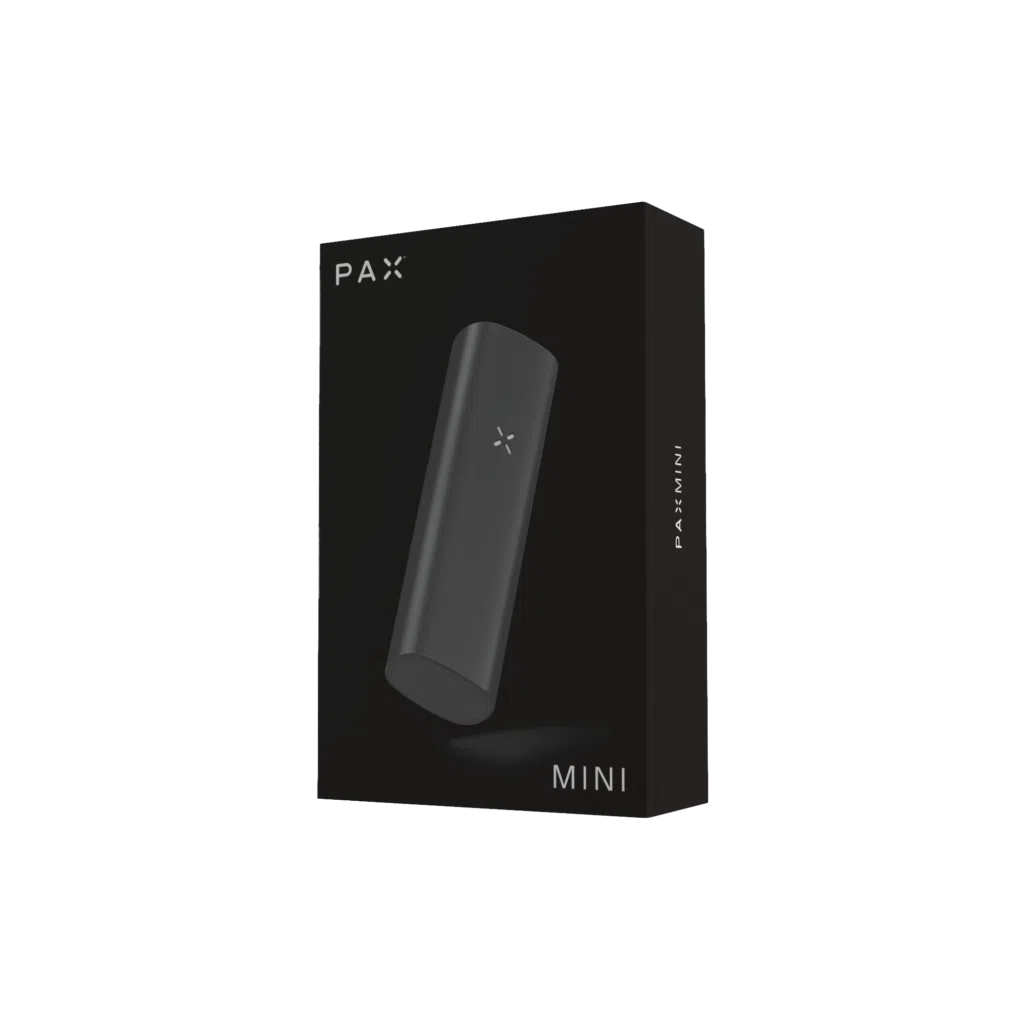 The PAX MINI is the epitome of what dry herb vaporizers should be: portable, efficient, user-friendly, and environmentally conscious. It stands as a testament to what modern technology can achieve, offering an unparalleled herbal experience.
Embrace the future of herbal enjoyment with the PAX MINI – your perfect companion for every moment.
You might like these products too...
Get the latest articles and business updates that you need to know, you'll even get special recommendations weekly.
By submitting this form, you are giving us permission to contact you directly via email or telephone. You can opt out at any stage, and your contact data will never be shared with any 3rd party without your explicit consent. Our Privacy Policy.
Call us on
203 965 2420
and speak to one of our CBD experts. Or you can email us at
info@britishcannabis.org
or send us a message
here
.
Our CBD experts are available 9am to 5pm Monday to Thursday, 8am to 4:30pm on Fridays. Our offices are closed Bank Holidays and Weekends.