Think prize fresh blueberries! A little sweet, a little tart, with a deep fruity flavour experience. Satiate the room with rich citrus and musky notes your creative juices will love.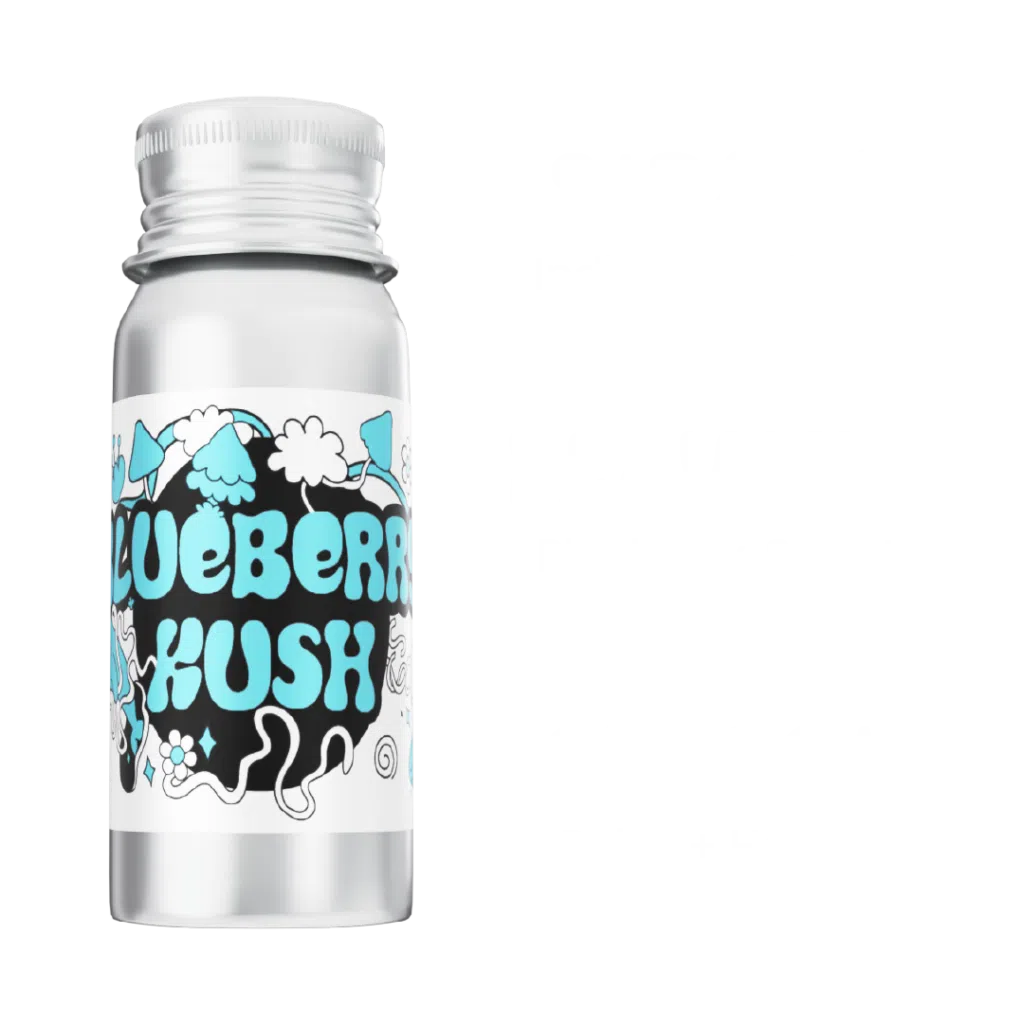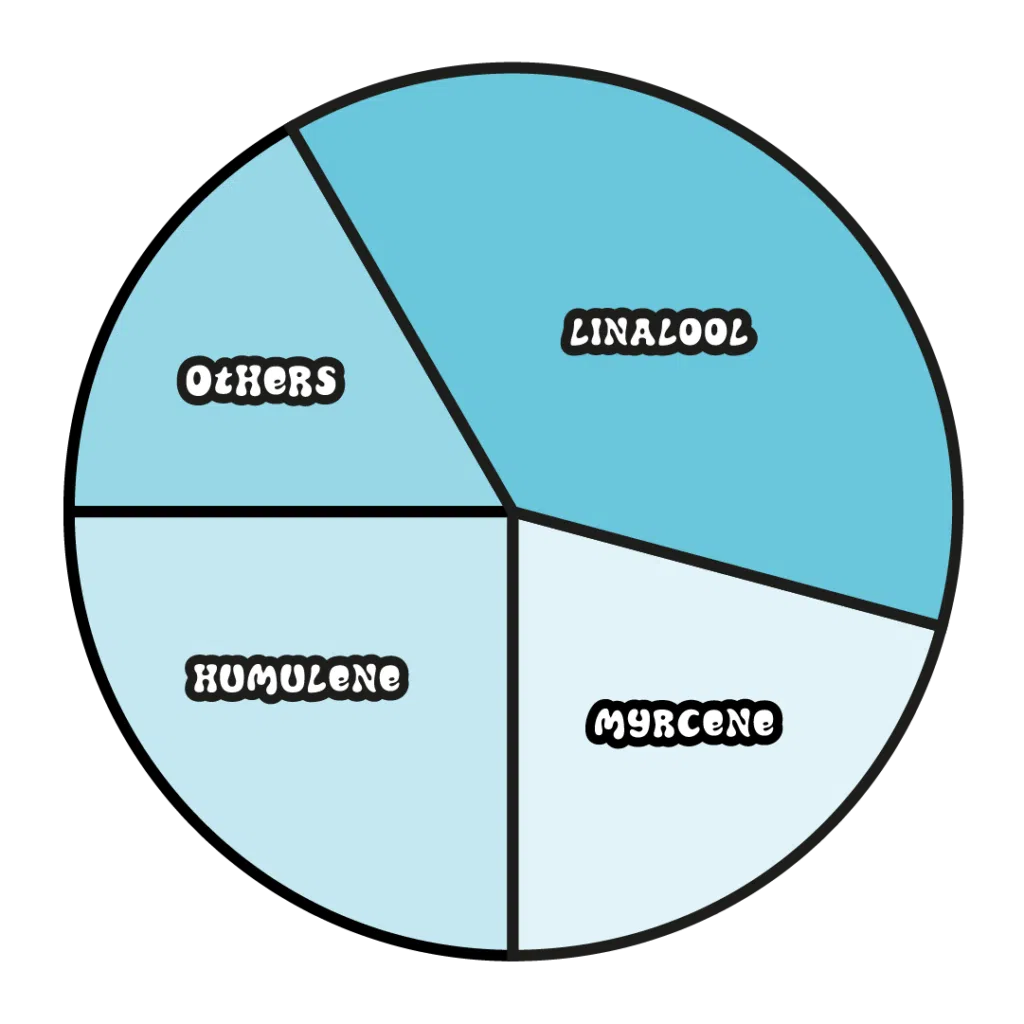 Blueberry Kush Terpenes Information
Step into the aromatic realm of our Blueberry Kush terpenes. Each scent note weaves an enchanting narrative, captivating your senses with the lush essence of freshly harvested blueberries.
This harmonious blend of sweet and tart nuances offers a profound, lingering fruity flavour experience.
At BRITISH CANNABIS™, we meticulously curate our terpenes, presenting you with an olfactory journey where every scent narrates a tale. Immerse yourself, explore, and let the mesmerising aromas of Blueberry Kush terpenes elevate your senses and ignite your imagination.
Our Blueberry Kush terpenes are highly concentrated and require dilution for optimal enjoyment and safety. Use the provided pipette for precise measurement and dilution.
Being oil-soluble, these terpenes blend effortlessly with various oils, amplifying their aromatic and flavour profiles. Pair with plant extracts, coconut oil, or other carrier oils for a harmonious fusion of scents and tastes.
BRITISH CANNABIS™ is dedicated to terpene compliance. Our Blueberry Kush terpenes are crafted under strict regulations, guaranteeing purity and unmatched quality.
Our UK labs, staffed by expert scientists, employ stringent processes in line with industry standards. BRITISH CANNABIS™ stands as a leading brand in the UK, celebrated for its commitment to producing superior terpene products.
To ensure the longevity and consistent quality of your Blueberry Kush terpenes:
Original Container: Retain in the original container to preserve their purity.
Secure Lid: Tighten the lid after each use to prevent air exposure.
Heat and Flame: Store away from heat, flames, sunlight, and combustibles.
Cool, Dry Location: Protect from humidity and temperature variations.
Sunlight Protection: Shield from direct sunlight and UV exposure.
No Smoking/Vaping Areas: Store away from smoking or vaping environments.
Regular Inspection: Check for consistent aroma and colour.
Safety Precautions: Keep away from children and pets.
By following these guidelines, you ensure the enduring quality of your terpenes, ready to elevate your culinary, topical, and aromatic experiences.
Powered by BRITISH CANNABIS™
Choose Blueberry Kush terpenes by BRITISH CANNABIS™, a testament to the expertise, innovation, and unparalleled quality. Our dedication to research and development ensures premium terpene profiles, delivering unmatched aromatic and flavorful experiences.
Introducing Terpenes by BRITISH CANNABIS™, a blend of hemp derived terpenes! The ultimate must have for cannabis enthusiasts (or ingredient thrill-seekers) in the UK! Our all-natural blend of terpenes are carefully crafted to offer a delightful and aromatic experience. Our terpenes can be used un a variety of ways, making them incredibly versatile.
Enjoy the captivating aromas and flavours guilt free. They are THC-free, ensuring compliance with legal requirements.
In the kitchen, our terpene blends serve as an unique ingredient, infusing your dishes with wonderful aromas and adding an extra layer of unexpected flavour. From savoury meals to sweet treats, these terpene blends provide a delightful twist to your culinary creations.
For those who enjoy wax liquidisers, our terpenes are ideal companions. Offering an enticing aroma and smooth affair, they enhance the overall experience of your concentrates, allowing you to fully appreciate their qualities.
Try them today and discover the endless possibilities to enhance your enjoyment.