This cherished blend delivers an appetising tangy cocktail of aromas paired with a spicy citrus aftertaste. A blend destined for tastebud thrill seekers.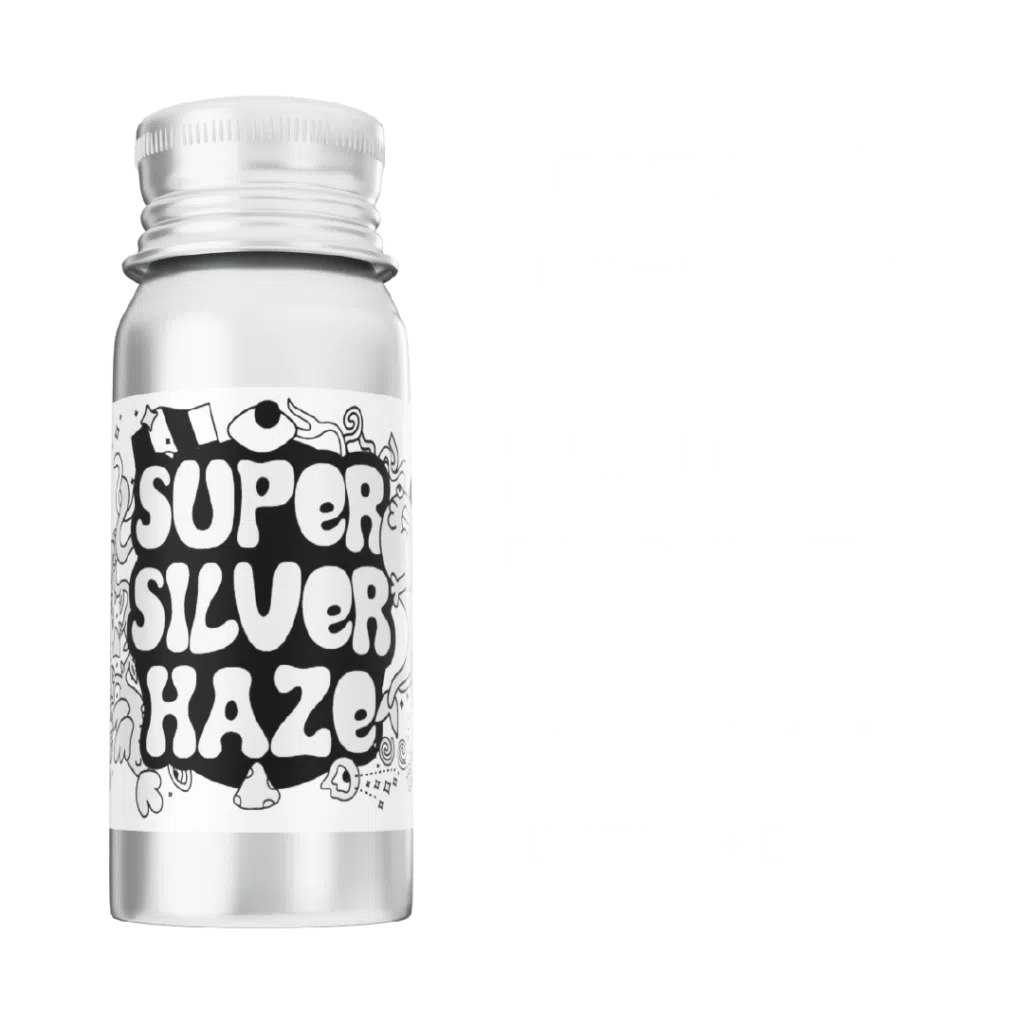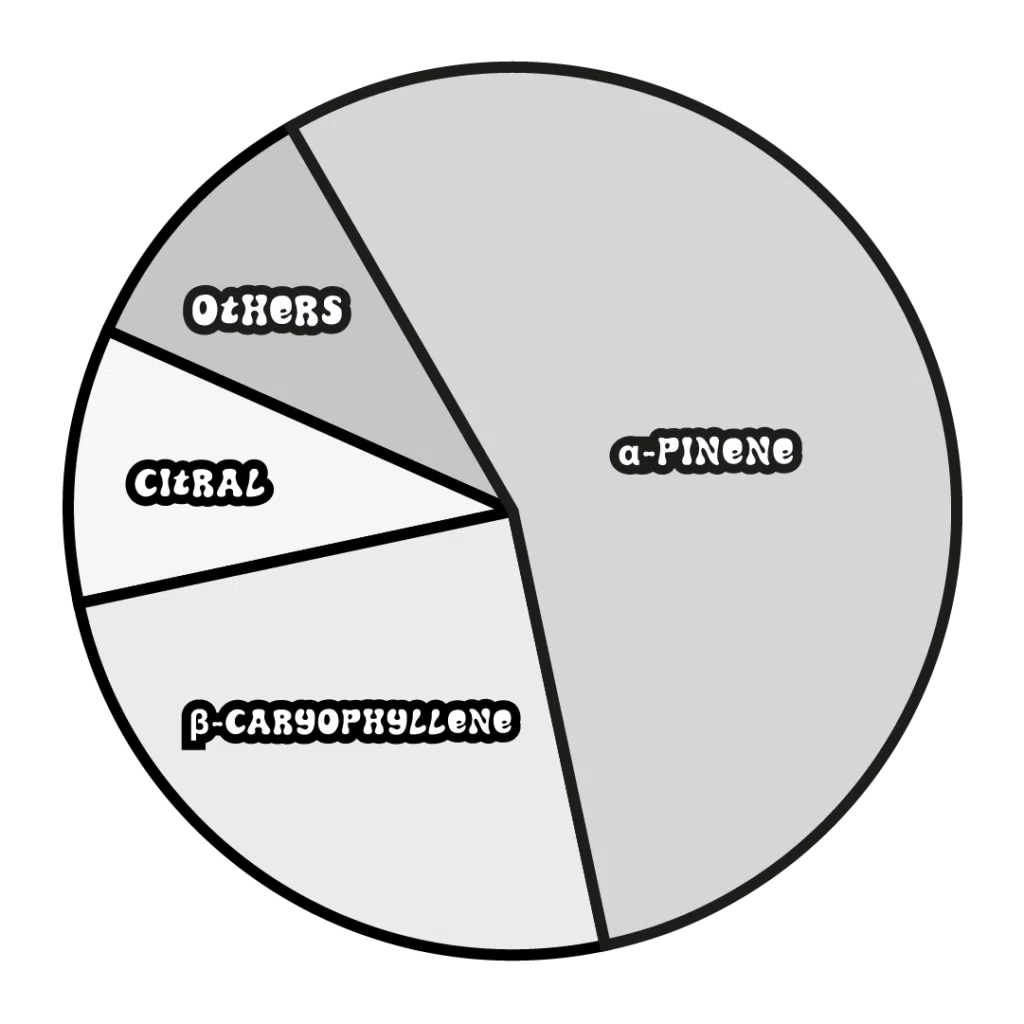 Super Silver Haze Terpenes by BRITISH CANNABIS™
In the vast world of cannabis-derived products, few stand out as distinctly as the Super Silver Haze Terpenes offered by BRITISH CANNABIS™.
Renowned for its purity, concentration, and unmatched quality, this product captures the very essence of the Super Silver Haze strain, delivering an experience that is both authentic and unparalleled.
The Purity of Super Silver Haze
When it comes to terpenes, purity is paramount. BRITISH CANNABIS™ understands this fundamental principle, which is why the Super Silver Haze Terpenes are meticulously extracted to ensure that only the purest compounds reach the end-user.
By prioritizing purity, users can be confident in the product's authenticity, capturing the unique aroma and flavour profile of the Super Silver Haze strain.
In the realm of terpenes, concentration is a testament to quality. The Super Silver Haze Terpenes by BRITISH CANNABIS™ are highly concentrated, ensuring that users get the most out of every drop.
This concentration not only amplifies the product's potency but also underscores its value, offering more bang for the buck.
BRITISH CANNABIS™ is deeply committed to the safety and well-being of its customers. As such, it's essential to note that the Super Silver Haze Terpenes are potent and should be handled with care.
Undiluted terpenes can cause skin irritation, emphasizing the importance of proper dilution before use. Moreover, the product is not intended for use in e-cigarettes or with tobacco, underscoring the brand's commitment to responsible usage.
Versatility in Application
The beauty of the Super Silver Haze Terpenes lies in their versatility. Whether you're looking to enhance the aroma of your favourite essential oil blend, create a unique fragrance, or delve into the world of aromatherapy, these terpenes are up to the task.
Their concentrated nature means that a little goes a long way, allowing for a wide range of applications with just a single product.
To ensure the longevity and maintain the quality of the Super Silver Haze Terpenes, it's crucial to store them correctly. BRITISH CANNABIS™ recommends keeping the product in its original container, sealed tightly, and away from sunlight or heat sources.
Proper storage not only prolongs the product's shelf life but also preserves its potency and aroma.
A Commitment to Excellence
BRITISH CANNABIS™ has built a reputation for excellence, and the Super Silver Haze Terpenes are a testament to this commitment.
From sourcing the finest raw materials to employing state-of-the-art extraction techniques, every step of the production process is geared towards delivering a product that meets the highest standards of quality and safety.
Introducing Terpenes by BRITISH CANNABIS™, a blend of hemp derived terpenes! The ultimate must have for cannabis enthusiasts (or ingredient thrill-seekers) in the UK! Our all-natural blend of terpenes are carefully crafted to offer a delightful and aromatic experience. Our terpenes can be used un a variety of ways, making them incredibly versatile.
Enjoy the captivating aromas and flavours guilt free. They are THC-free, ensuring compliance with legal requirements.
In the kitchen, our terpene blends serve as an unique ingredient, infusing your dishes with wonderful aromas and adding an extra layer of unexpected flavour. From savoury meals to sweet treats, these terpene blends provide a delightful twist to your culinary creations.
For those who enjoy wax liquidisers, our terpenes are ideal companions. Offering an enticing aroma and smooth affair, they enhance the overall experience of your concentrates, allowing you to fully appreciate their qualities.
Try them today and discover the endless possibilities to enhance your enjoyment.