Leading legal UK cannabis supplier, BRITISH CANNABIS® and its customers to benefit from the free sale of cannabis as a food by the Food Standards Agency
London, UK — BRITISH CANNABIS®, the UK's largest grower, processor and extractor of cannabis today announced its support for the Food Standards Agency's novel food application process for CBD cannabis products in the United Kingdom. Under the requirements, any CBD cannabis food products failing to have a validated submission before the 31 March 2021 deadline will be taken off the shelves.
BRITISH CANNABIS® welcomes the clarity that has been provided by the Food Standards Agency (FSA). We are of the opinion that it allows a route towards protecting CBD companies from enforcement and steering a direction for a compliant industry moving forwards.
The company can confirm that all its products and ingredients will be covered by the exemption. So, any of our current clients will benefit from the protection of enforcement. The required process is already underway that will afford all our customers the protection that is being proposed.
From 31 March 2021, the FSA have indicated they will remove unregistered CBD products from sale. The exemption supported by the Novel Foods Application by BRITISH CANNABIS® will allow products made under both its own brands and CBD extracts used to supply many other leading brands of CBD in the UK, to be sold freely without restriction under food law.
A novel food is defined as any food that had not been consumed regularly by humans in the EU before 15 May 1997. Although humans have consumed hemp for much longer, hemp-derived CBD is a relatively new product.
Filing a novel food application requires companies to provide a chemical composition of their product and data that shows it can be manufactured consistently. Additionally, the company must provide safety data to prove that their product is safe for consumption and that it's stable when formulated into food products.
BRITISH CANNABIS® has been working on their submission for fifteen months and expects to complete the submission later this year.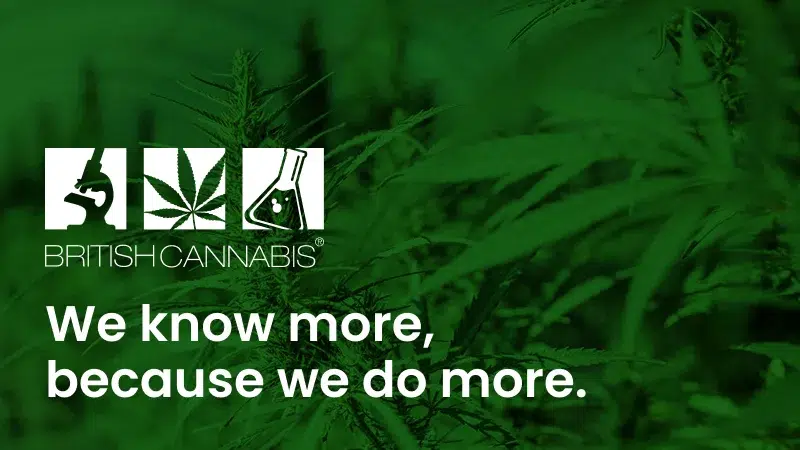 ABOUT THE BRITISH CANNABIS®
BRITISH CANNABIS® is the largest producer, manufacturer, and distributor of legal cannabis-derived products in the UK. They own and operate the largest cannabis extraction and purification facility in England and provide analytical testing, bulk extracts and white label products to the UK market leading brands.
Visit britishcannabis.org for more details or get in touch with us at info@britishcannabis.org
Come and see us at the Hemp and CBD Expo, on Saturday 29th February and Sunday 1st March, at the NEC in Birmingham, in order to discuss any questions on the CBD cannabis industry you may have. We would be delighted to see you.
Read more here: hempandcbdexpo.co.uk