Synergy CBG + CBD RESCUE CREAM®
Introducing our brand new Synergy topical lotion, we've upgraded our original clinically proven CBD RESCUE CREAM® formula with an additional cannabinoid, cannabigerol (CBG). The union of these two dynamic cannabis compounds deliver a myriad of skincare benefits.
Synergy CBG + CBD RESCUE CREAM® is a result of what we do best. Innovate.
The two cannabinoids (CBD and CBG) alone deliver remarkable results, however the union of the two deliver countless skincare benefits which you can now experience with just one pump.  
Our clinically proven formula is enriched with plant derived cannabis terpenes, essential oils and other skin promoting properties. Developed to meet the exacting standards required within the pharmacy sector.
Upgrade your daily skincare regime with our Synergy CBG + CBD RESCUE CREAM® proven to repair, restore and soothe skin.
Every batch is quality tested for purity and contaminants.
CBD by BRITISH CANNABIS™
Synergy CBG + CBD RESCUE CREAM®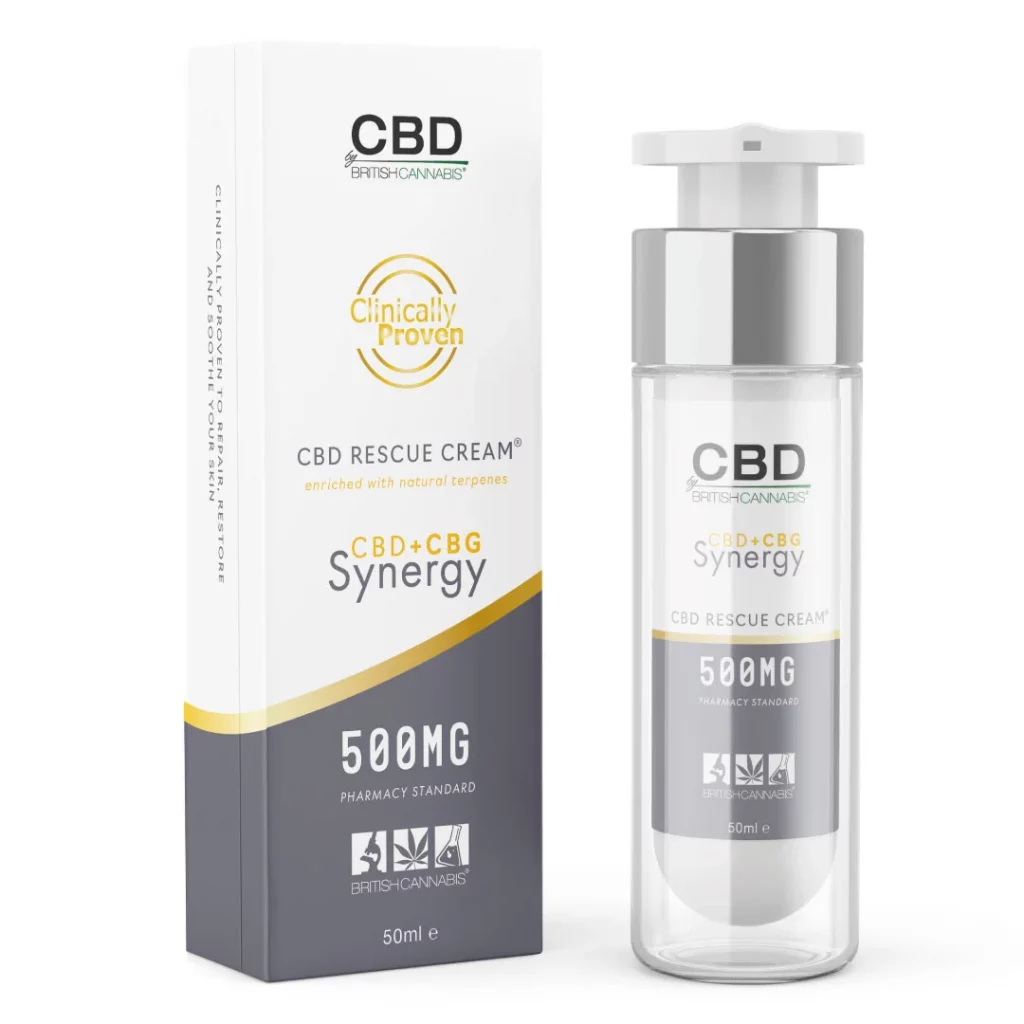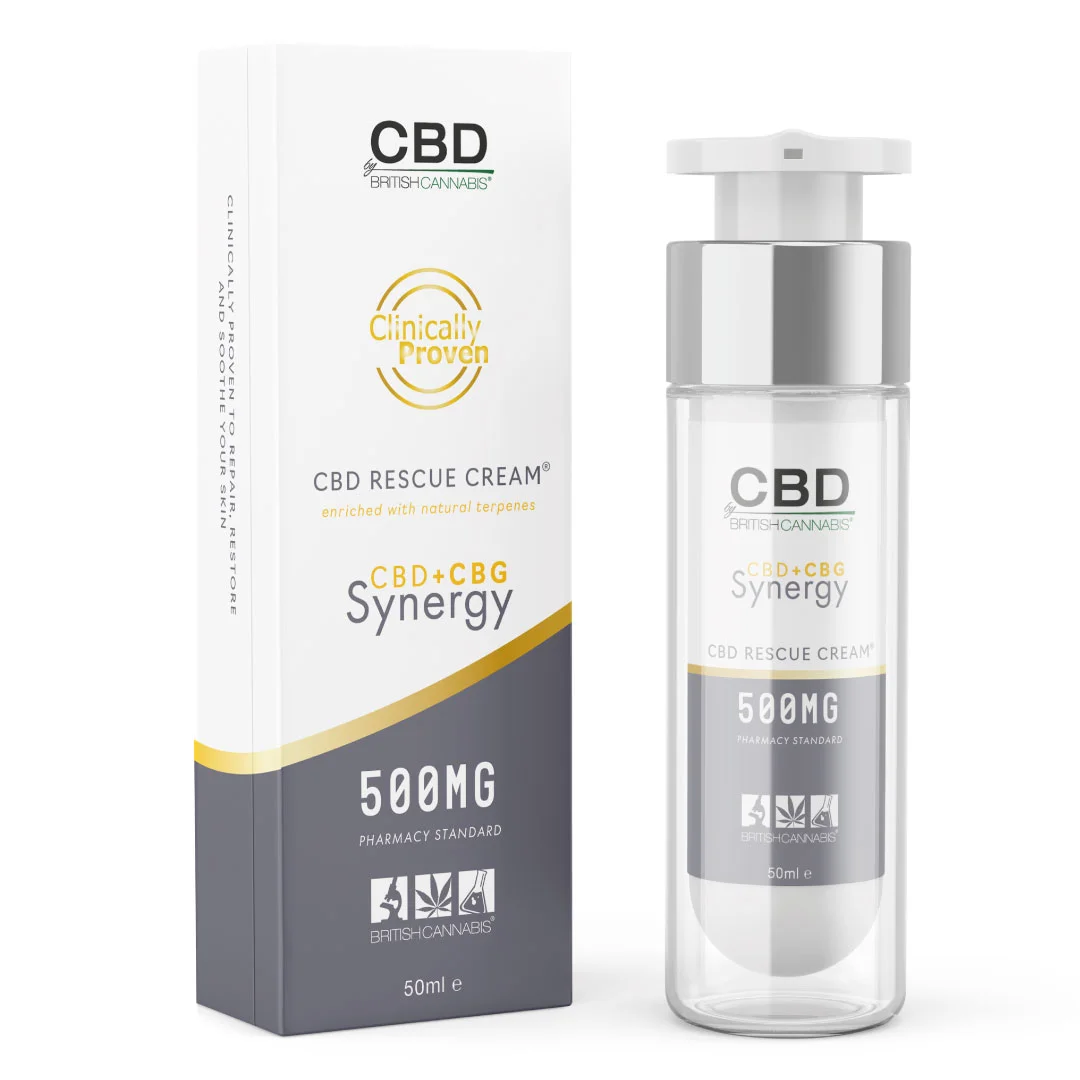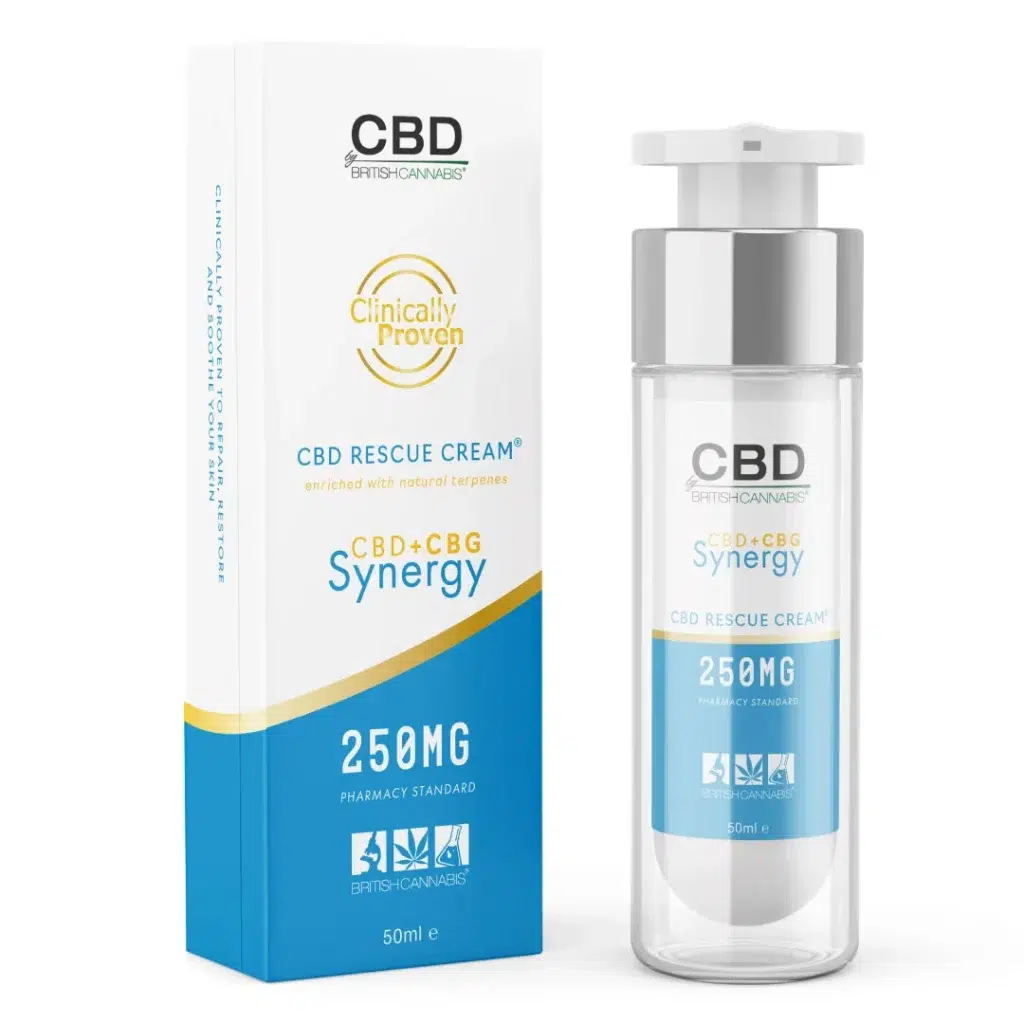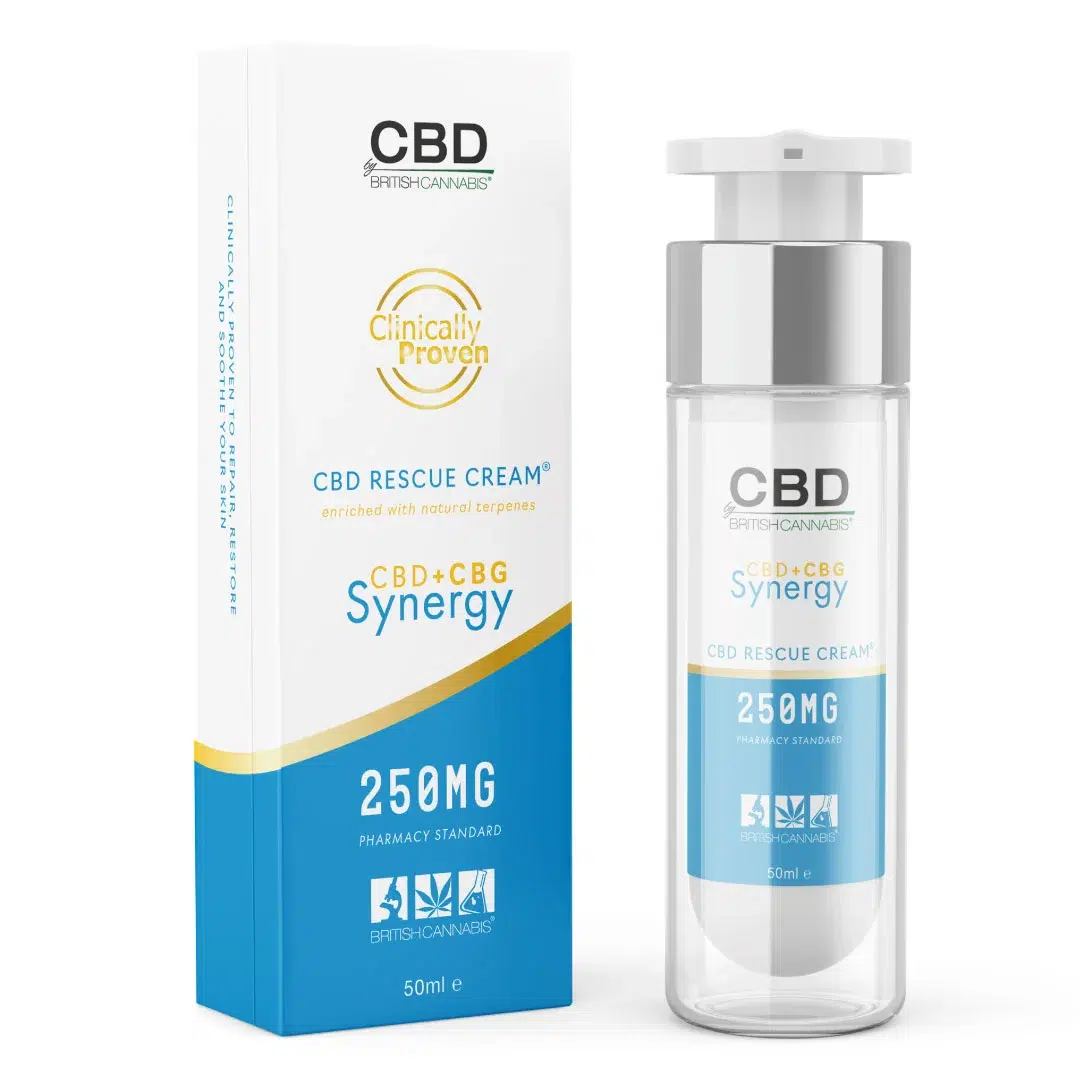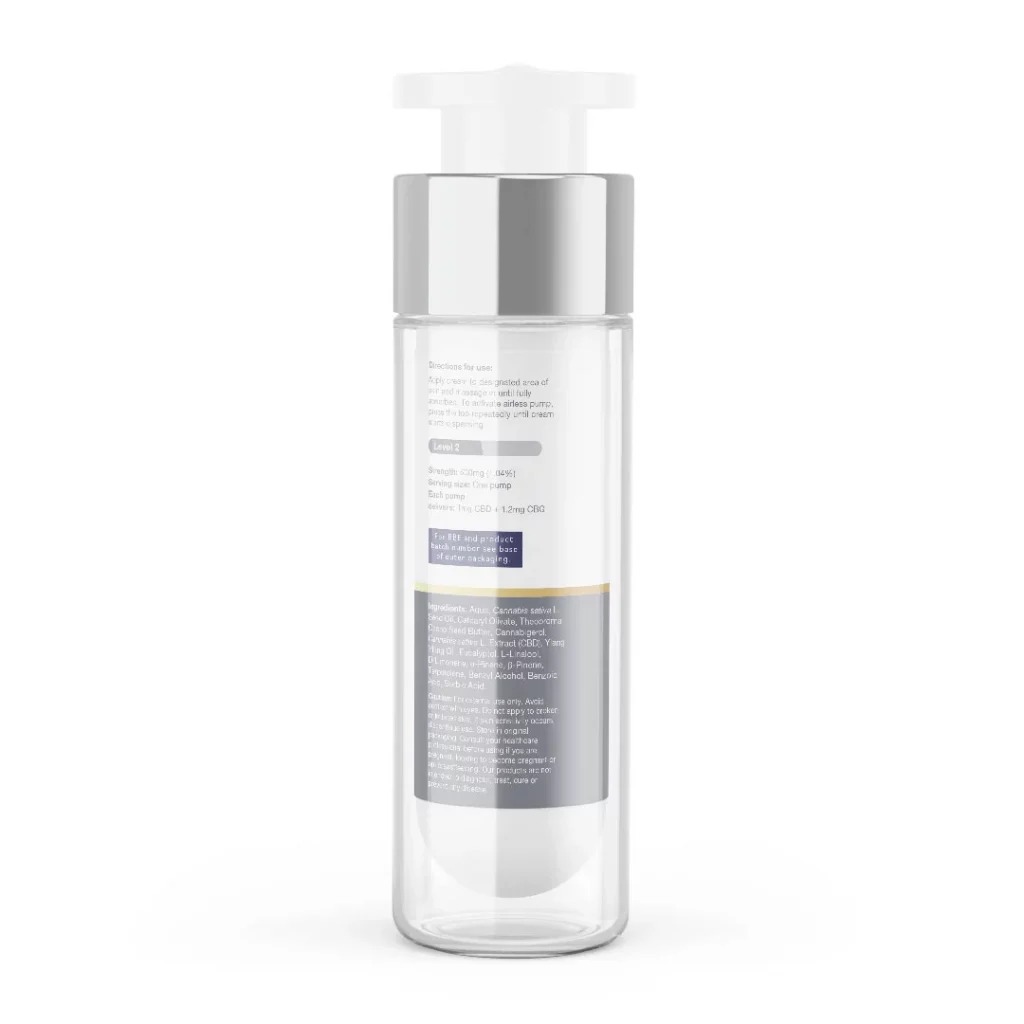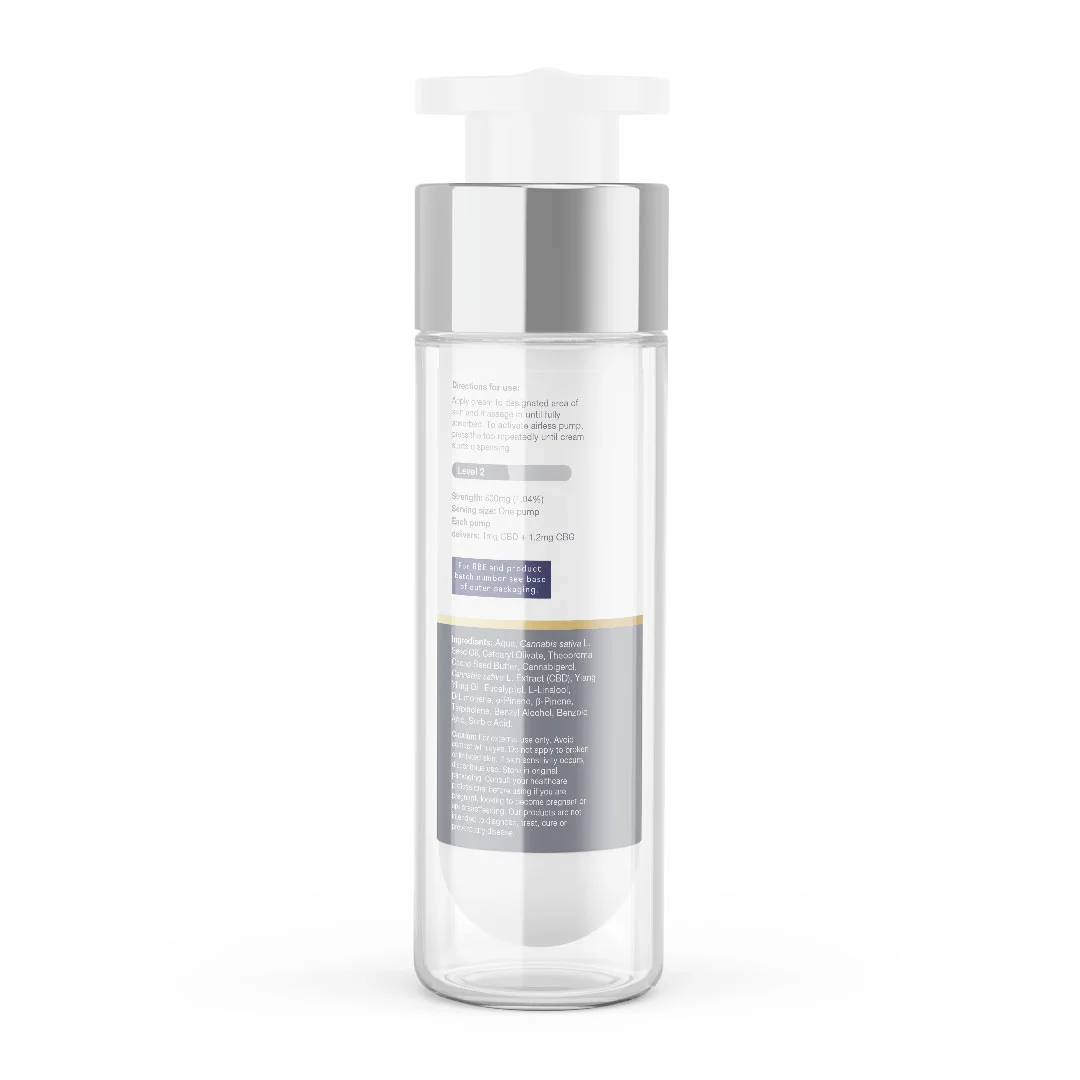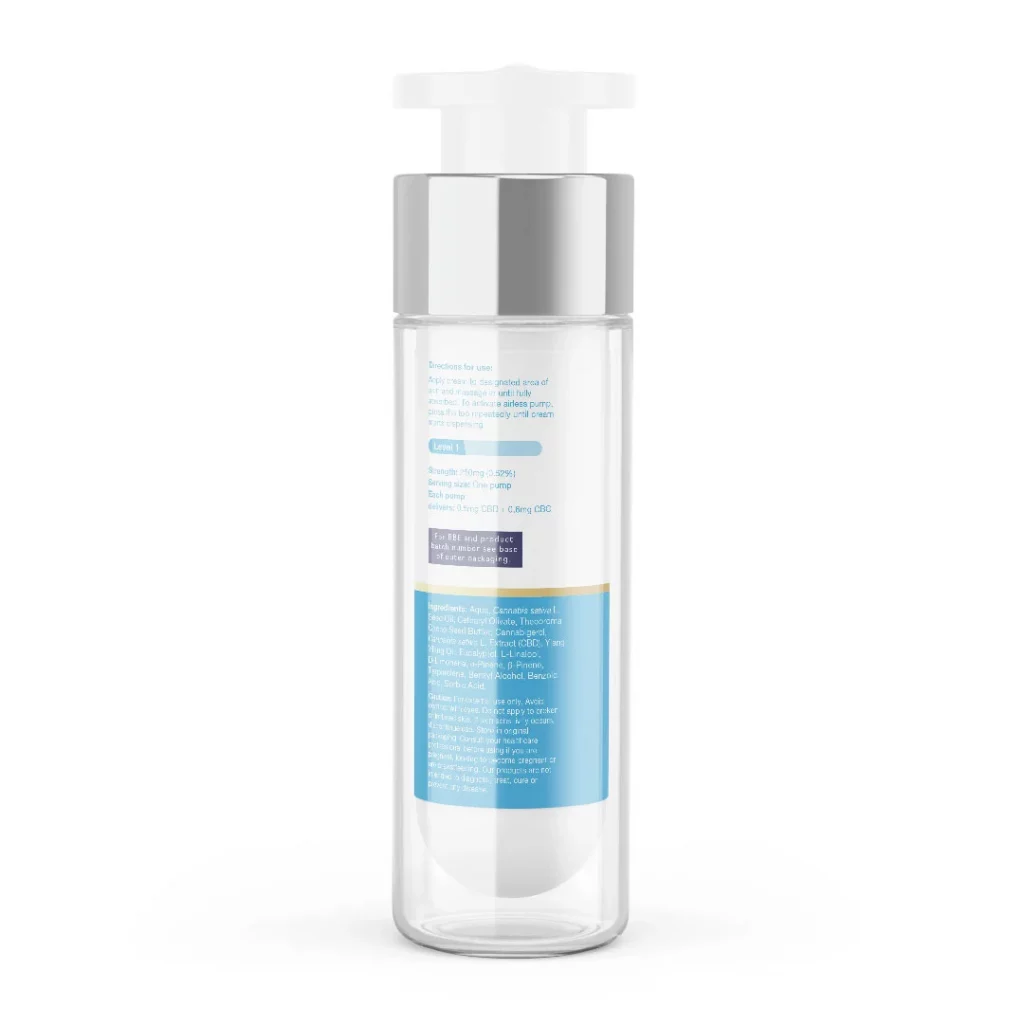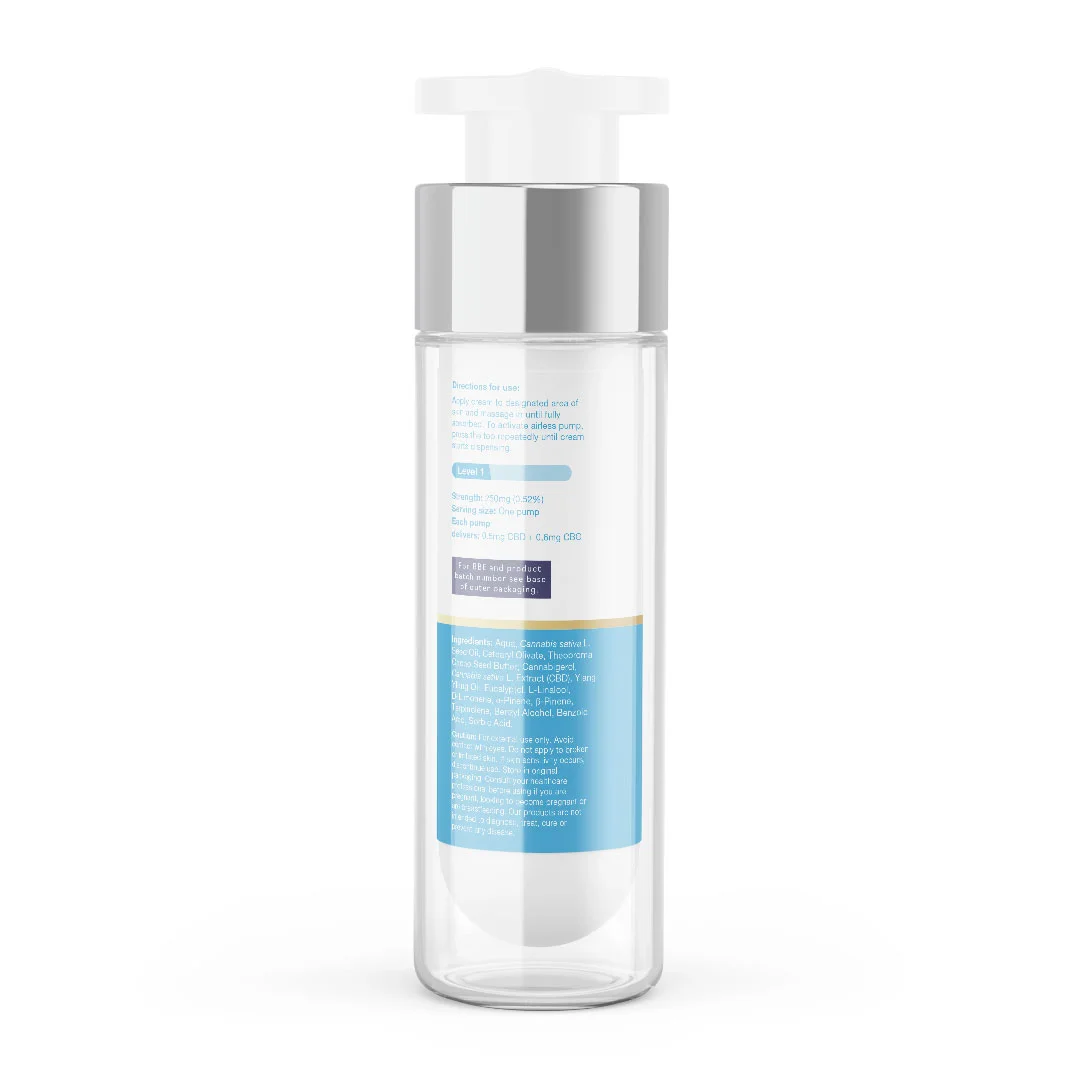 Apply cream to designated area of skin and massage in until fully absorbed. To activate airless pump, press top repeatedly until cream starts dispensing.
Synergy 250mg – One pump delivers approximately 0.5mg of CBD + 0.6mg of CBG
Synergy 500mg – One pump delivers approximately 1mg of CBD + 1.2mg of CBG
Aqua, Cannabis sativa L. Seed Oil, Cetearyl Olivate, Theobroma Cacao Seed Butter, Cannabigerol, Cannabis sativa L. Extract (CBD), Ylang Ylang Oil, Eucalyptol, L-Linalool, D-Limonene, α-Pinene, β-Pinene, Terpinolene, Benzyl Alcohol, Benzoic Acid, Sorbic Acid.
When buying Canabidol™ CBD, you can rest assured knowing that your oil is consistent, compliant and manufactured to the highest of standards. Our products are produced by highly skilled cannabis scientists in our very own laboratories based here in the United Kingdom and are officially packed within our state-of-the-art Cleanroom.
At British Cannabis we spent time and effort in researching and developing CBD, to bring you the very best CBD food supplements!
Developed for the pharmacy sector, Canabidol CBD products meet the exacting standards required by pharmacists for the retail sale of CBD. One of the longest standing brands in the UK, Canabidol CBD has spearheaded the industry with it our dedication to excellence, passion for compliance and commitment to getting things right.
What Strength is Best for Me?
Canabidol Cannabis  CBD Oils is available in three strengths; 250mg, 500mg, 1000mg and 2000mg. If you are new to CBD, we always suggest starting with the lowest CBD mg amount and working your way up depending on how your body responds. Listening to your body's intuition is key!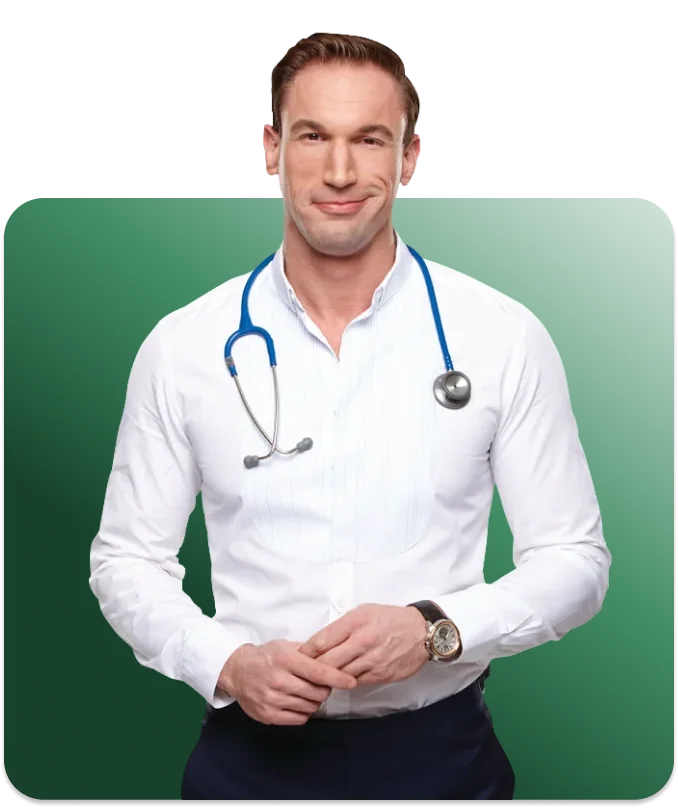 in an exclusive partnership with british cannabis™
Your CBD GUIDE with DR. Christian Jessen
There are no reviews yet.
You might like these products too...
Get the latest articles and business updates that you need to know, you'll even get special recommendations weekly.
By submitting this form, you are giving us permission to contact you directly via email or telephone. You can opt out at any stage, and your contact data will never be shared with any 3rd party without your explicit consent. Our Privacy Policy.
Call us on
203 965 2420
and speak to one of our CBD experts. Or you can email us at
info@britishcannabis.org
or send us a message
here
.
Our CBD experts are available 9am to 5pm Monday to Thursday, 8am to 4:30pm on Fridays. Our offices are closed Bank Holidays and Weekends.