Suddenly we felt free! Discover Everyday CBD, crafted with our premium broad plant spectrum extract and staple in-house 100% natural terpene blend. Suitable for everyday use, AM and PM. Find your inner calm.
Experience the natural benefits of CBD with our specially crafted premium broad-plant spectrum extract and in-house 100% natural terpene blend. Suitable for everyday use, morning, noon or night! Discover your inner calm and unlock the full potential of your mind and body with our high-quality Everyday CBD Oils formula. Trust us to provide you with the best plant-based solution for a well-balanced lifestyle!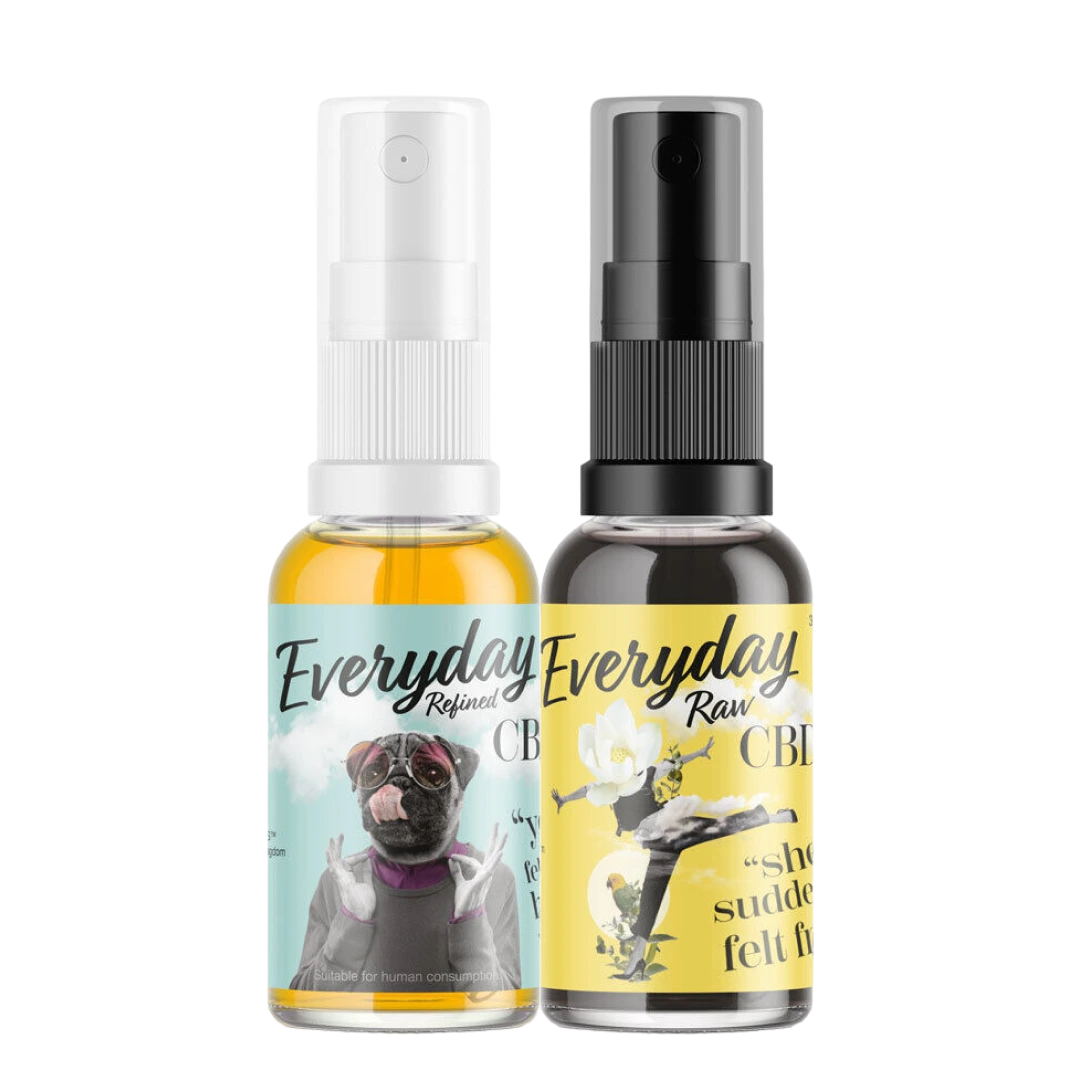 Every batch is quality tested for purity and CBD accuracy.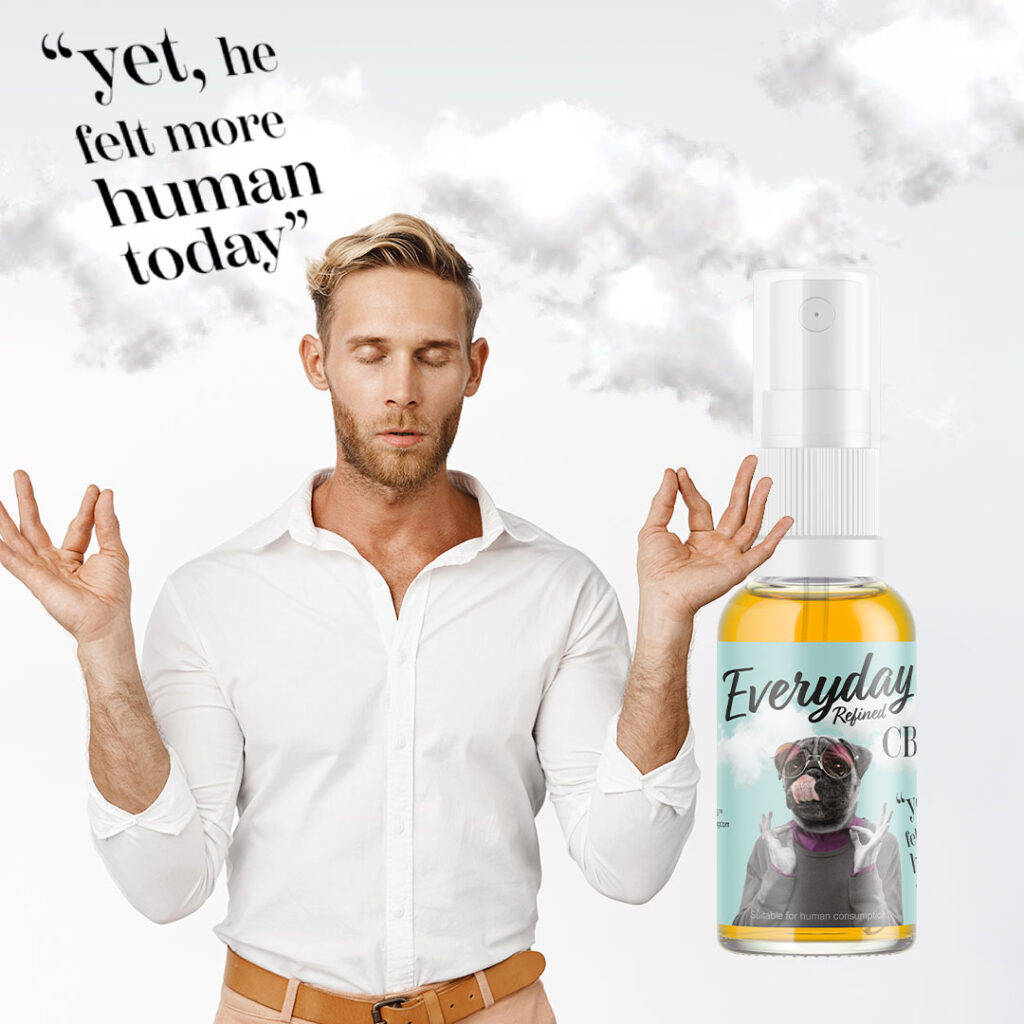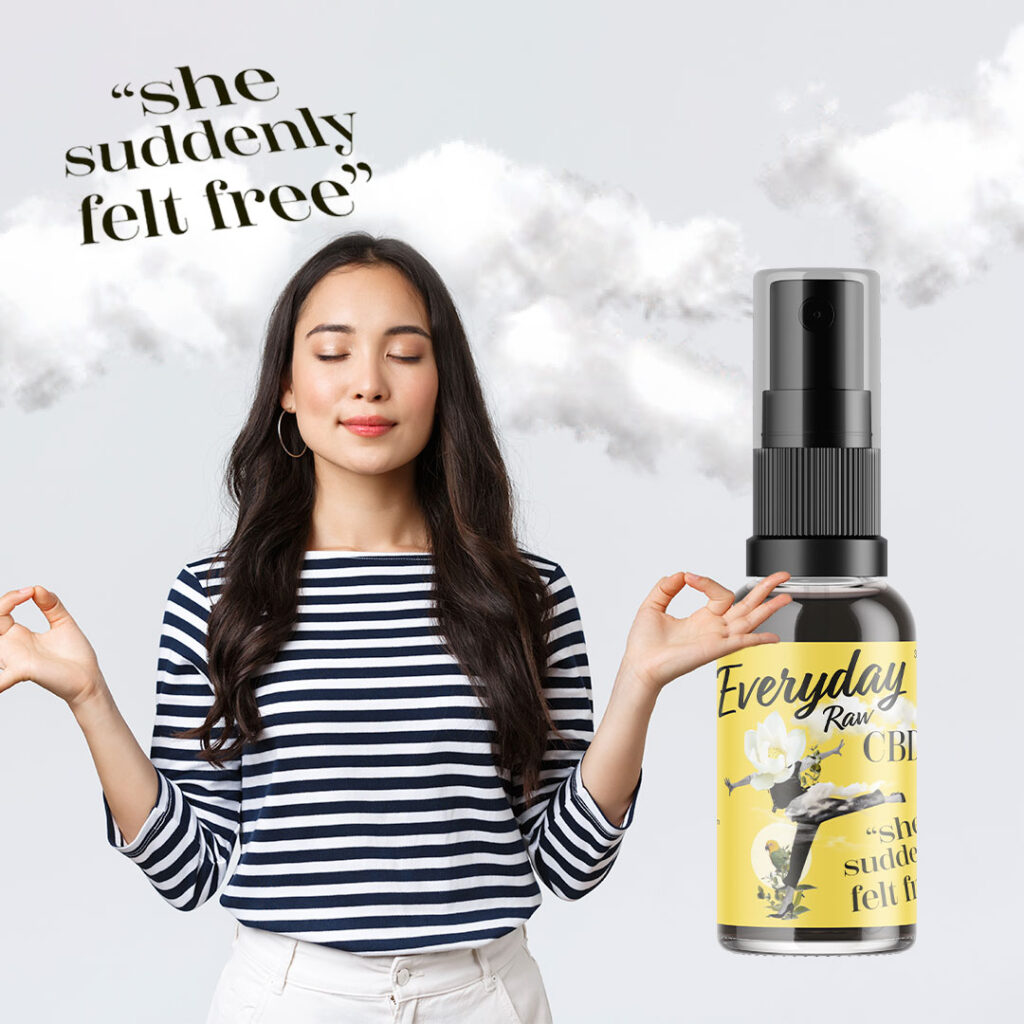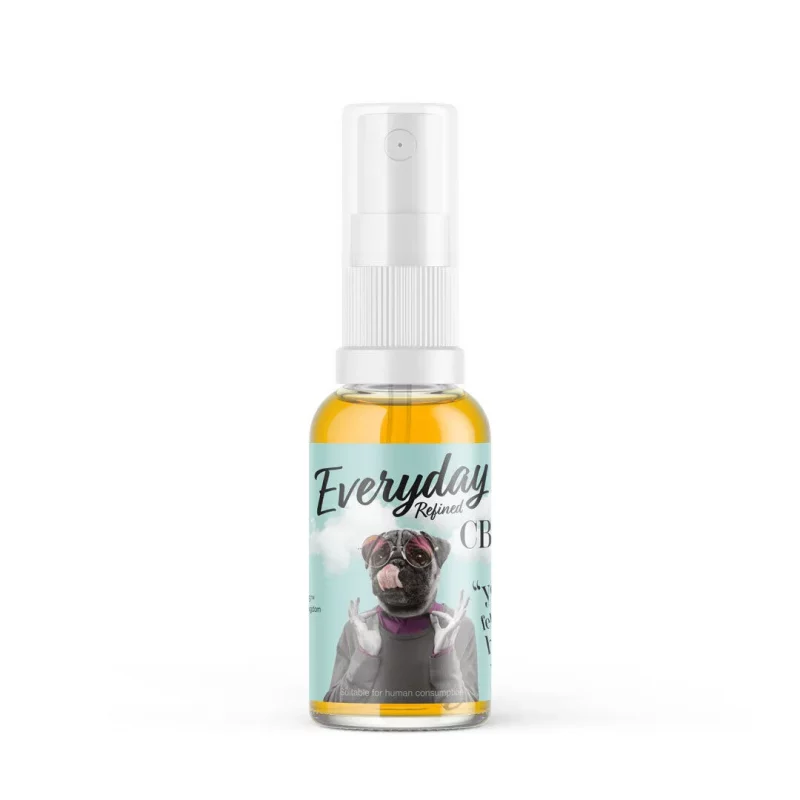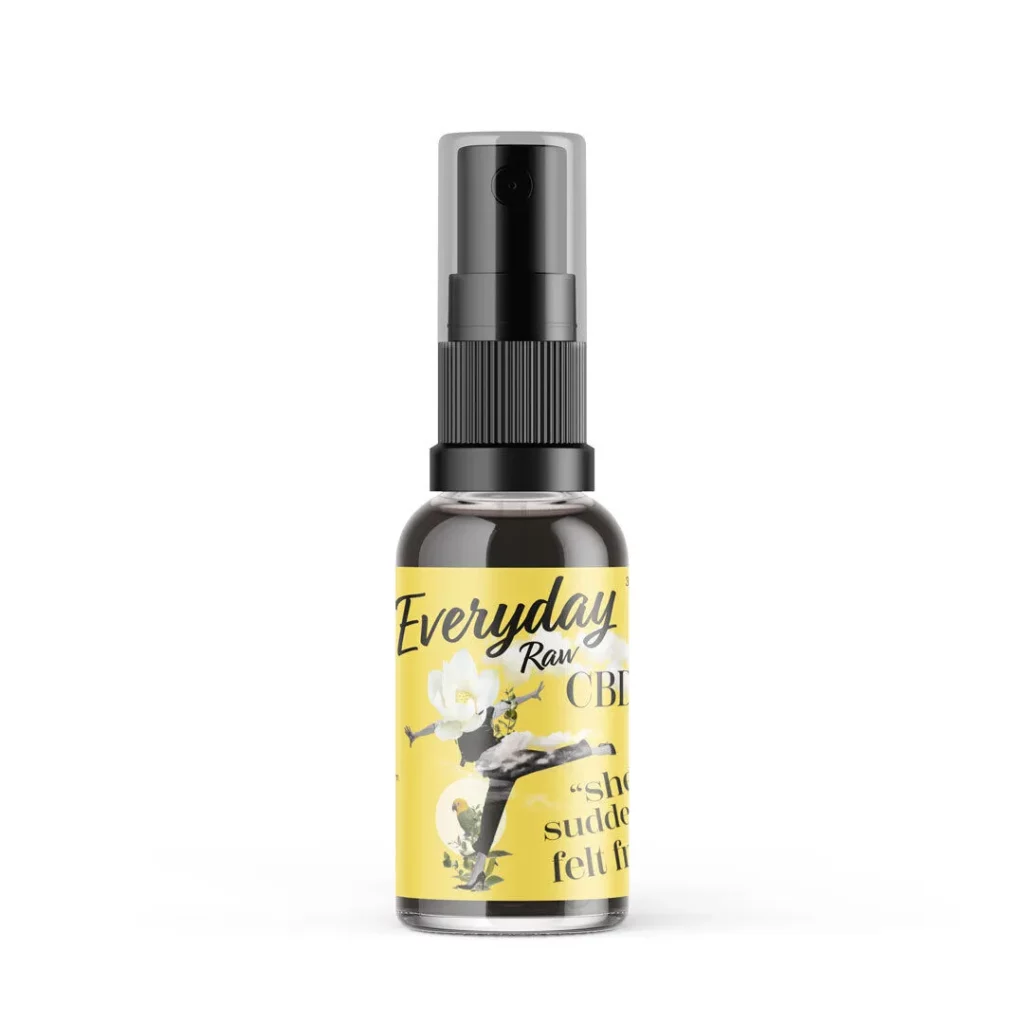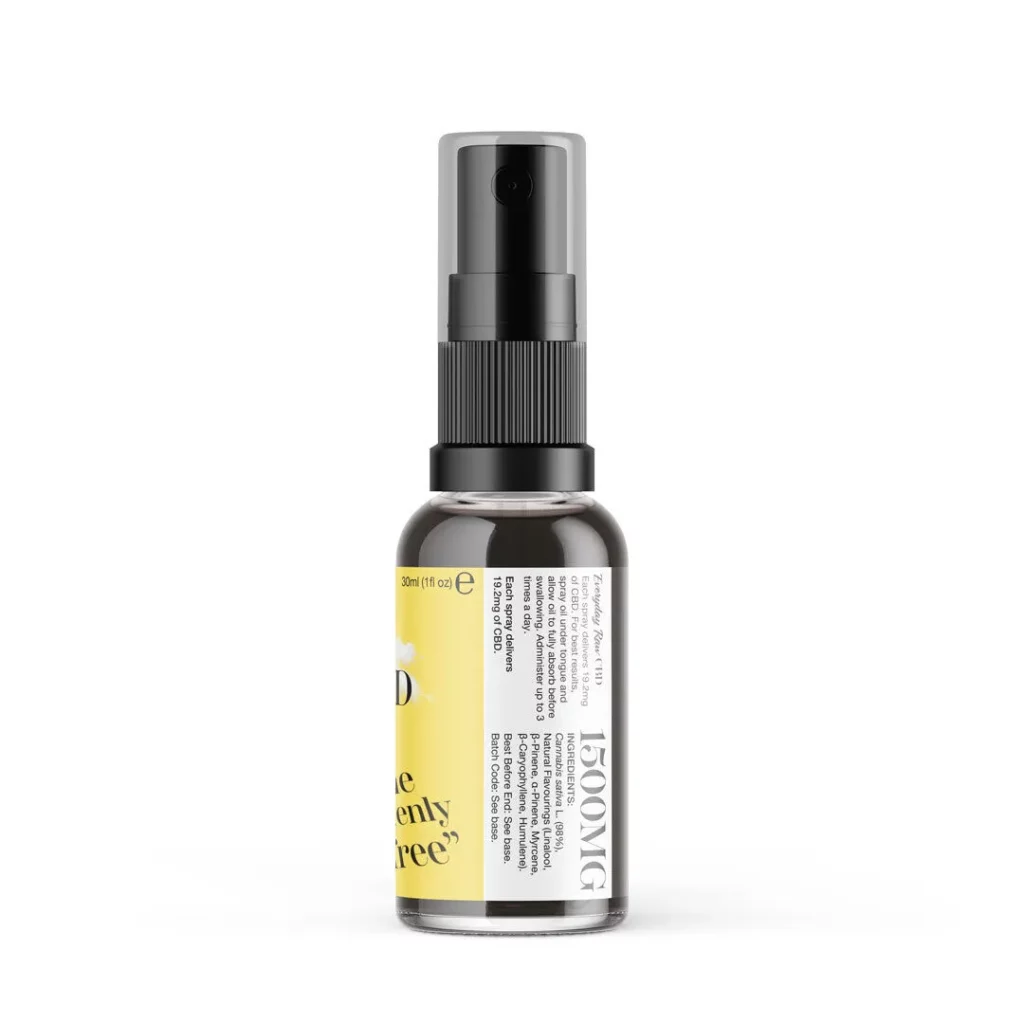 Spray oil under your tongue and allow to fully absorb before swallowing. This will make sure you're getting the most out of each spray. Leaving the oil to sit for a while allows for the capillaries under your tongue to fully absorb the CBD compounds increasing it's bioavailability.
CBD per bottle: 1500mg
CBD per serving (one spray): 19.2mg CBD.
Cannabis sativa L. (98%), Natural Flavourings (Linalool, β-Pinene, α-Pinene, Myrcene, β-Caryophyllene, Humulene).
What does CBD do in the body?
Our body's have multiple cannabinoid receptors which effect your overall health and wellbeing. Taking CBD daily can have a positive effect on your endocannabinoid system.
Will this product make me feel 'high'?
No. CBD has no psychoactive properties, thus will not give your the feeling of being 'high'. Everyday CBD is THC-free certified. Each batch is tested everyday for CBD purity and accuracy.
How much CBD should I take?
The recommended daily dose, as advised by the Foods Standards Agency, is 70mg of CBD per day. However, if you are new to CBD we always advise to start on a low dose and gradually build this up. For best results hold each spray under your tongue to increase the bioavailablity of CBD absorbed by the body.
For further guidance visit britsihcannabis.org/cbd-guide to learn more.
Each bottle of Everyday CBD Oil is labeled with a unique batch code that you can use to access the product's certificate of analysis. Simply enter your batch code, located on the side of your bottle, on our website to reveal a comprehensive breakdown of your Everyday CBD Oil.
To stay informed about the latest compliance regulations surrounding CBD, we recommend visiting the Food Standards Agency (FSA) website for up-to-date advice.
As a food supplement, our CBD Oil is not intended to diagnose, treat, or cure any disease, as outlined in the Medicines and Healthcare products Regulatory Agency's (MHRA) guide to medical products.
At our company, we are committed to providing high-quality and safe CBD products to our customers. That's why we prioritise transparency by providing easy access to detailed information about our products, including third-party lab testing results and compliance regulations.
Order before 2pm and receive free UK next working day delivery when you spend £20 or more. Once your order has been placed you will be sent updates on your delivery. Door-to-door tracking and unbeatable CBD prices. What's not to love?
*Order must be placed before 2pm. Excludes bank holidays.
Keep out of reach of children. This product is not intended to treat any medical condition. Use at your own risk. Not suitable for pregnant or breastfeeding women. Do not exceed 70mg of CBD per day. Store in original packaging and keep out of direct sunlight. You must be over 18 to use this product.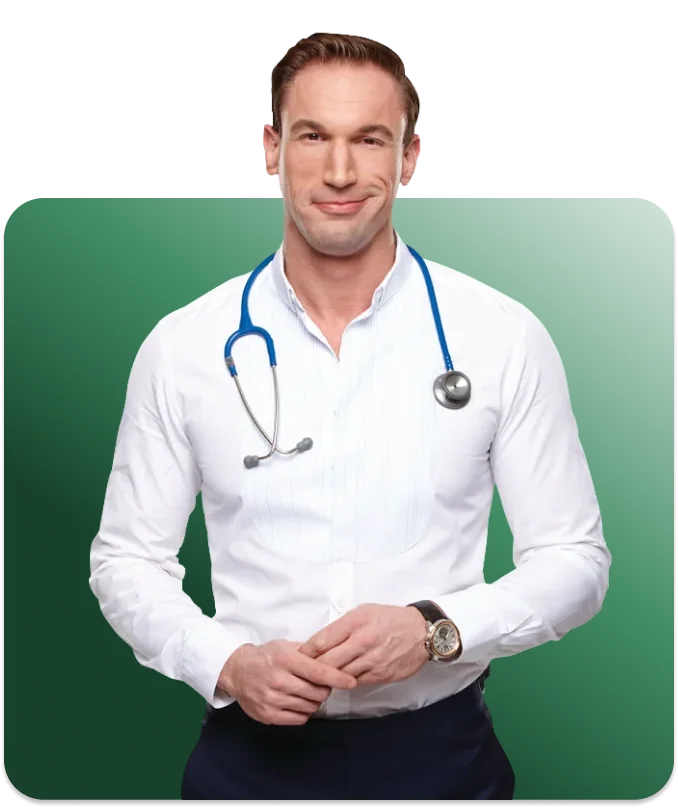 in an exclusive partnership with british cannabis™
Your CBD GUIDE with DR. Christian Jessen
There are no reviews yet.
You might like these products too...
Get the latest articles and business updates that you need to know, you'll even get special recommendations weekly.
By submitting this form, you are giving us permission to contact you directly via email or telephone. You can opt out at any stage, and your contact data will never be shared with any 3rd party without your explicit consent. Our Privacy Policy.
Call us on
203 965 2420
and speak to one of our CBD experts. Or you can email us at
info@britishcannabis.org
or send us a message
here
.
Our CBD experts are available 9am to 5pm Monday to Thursday, 8am to 4:30pm on Fridays. Our offices are closed Bank Holidays and Weekends.